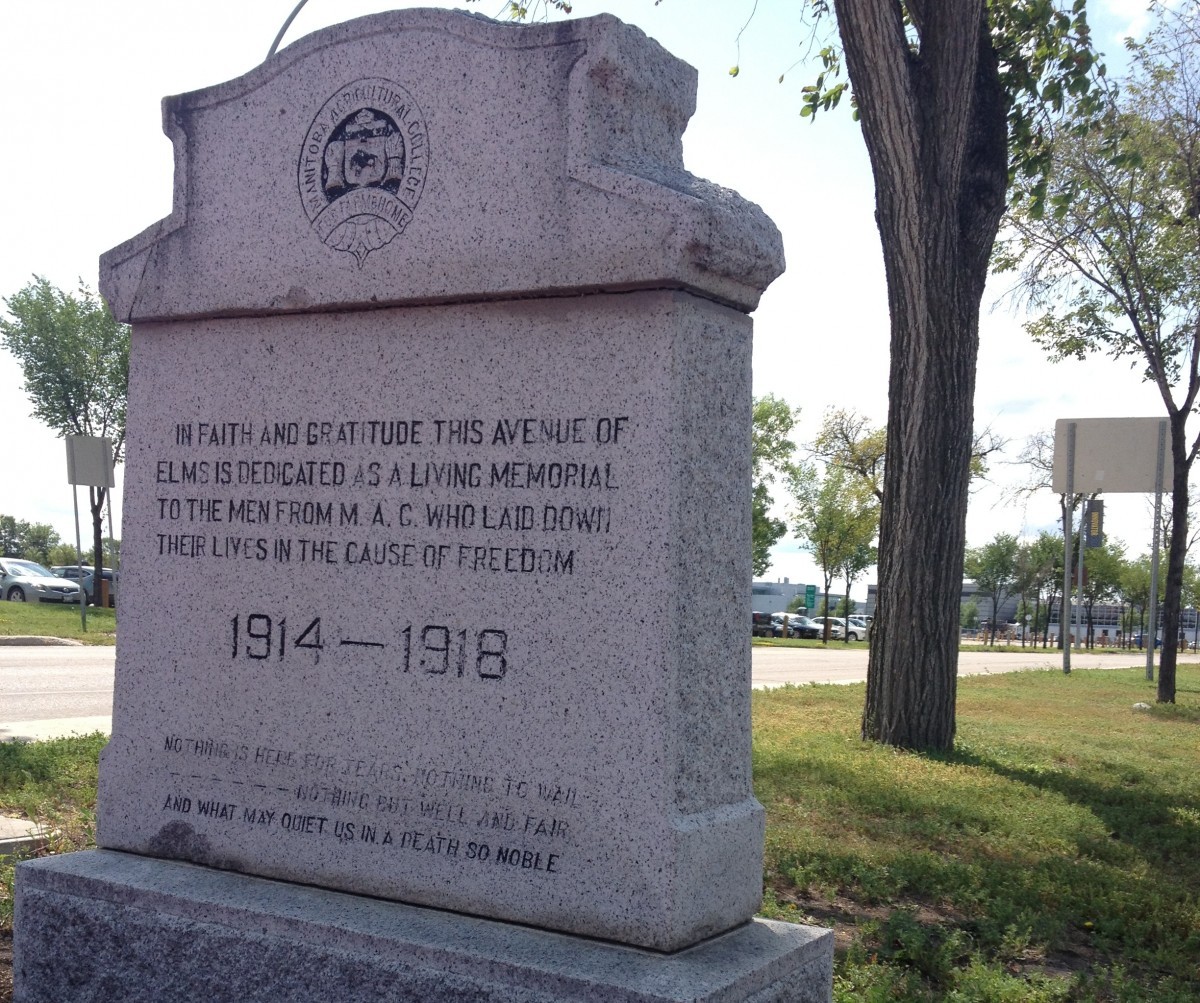 First World War centenary: U of M involvement
July 29, 2014 —
This week is the 100th anniversary of the start of the First World War, a conflict that impacted the lives of countless University of Manitoba alumni, students and faculty.
The U of M's Archives & Special Collections has gathered records from Canada's involvement in this and other wars in a special section online. Notably, the outbreak of the First World War saw University Council appoint a Committee on Military Instruction that authorized instruction on military science and tactics. On March 15, 1915, the U of M officially established the Canadian Officers Training Corps (COTC), with eight companies of 60 men led by professor Edwin P. Fetherstonhaugh as captain and adjutant.
The COTC operated again during the Second World War, but had dwindling involvement during peacetime. In 1974, the university established the Military Support Office, a successor to the Canadian Forces University Program that continues to serve members of the Canadian Forces who are studying at the U of M.
The University of Alberta Libraries also has the entirety of the University of Manitoba's Roll of Honour, a book listing students and graduates who served during the First World War (pictured below). In total, 1,160 students and 14 faculty and staff enlisted, of whom 123 died and 142 received military honours.
One omission on the roll may be a familiar name to some Manitobans. Hollis Lake – east of Big Sand Lake – is named after Lieutenant Oscar H. Hollis of the 43rd Cameron Highlanders. Hollis graduated from the U of M with a law degree in 1916, and entered the army shortly after. He died on Oct. 23, 1917 at the Battle of Passchendaele.
For those interested in learning more about the First World War, Henry Heller, professor of history in the Faculty of Arts, will be giving a talk on the subject this Wednesday, July 30 at the Millennium Library.
Do you know of any other U of M connections to the First World War? Let us know in the comments below.
[rev_slider rollofhonour]