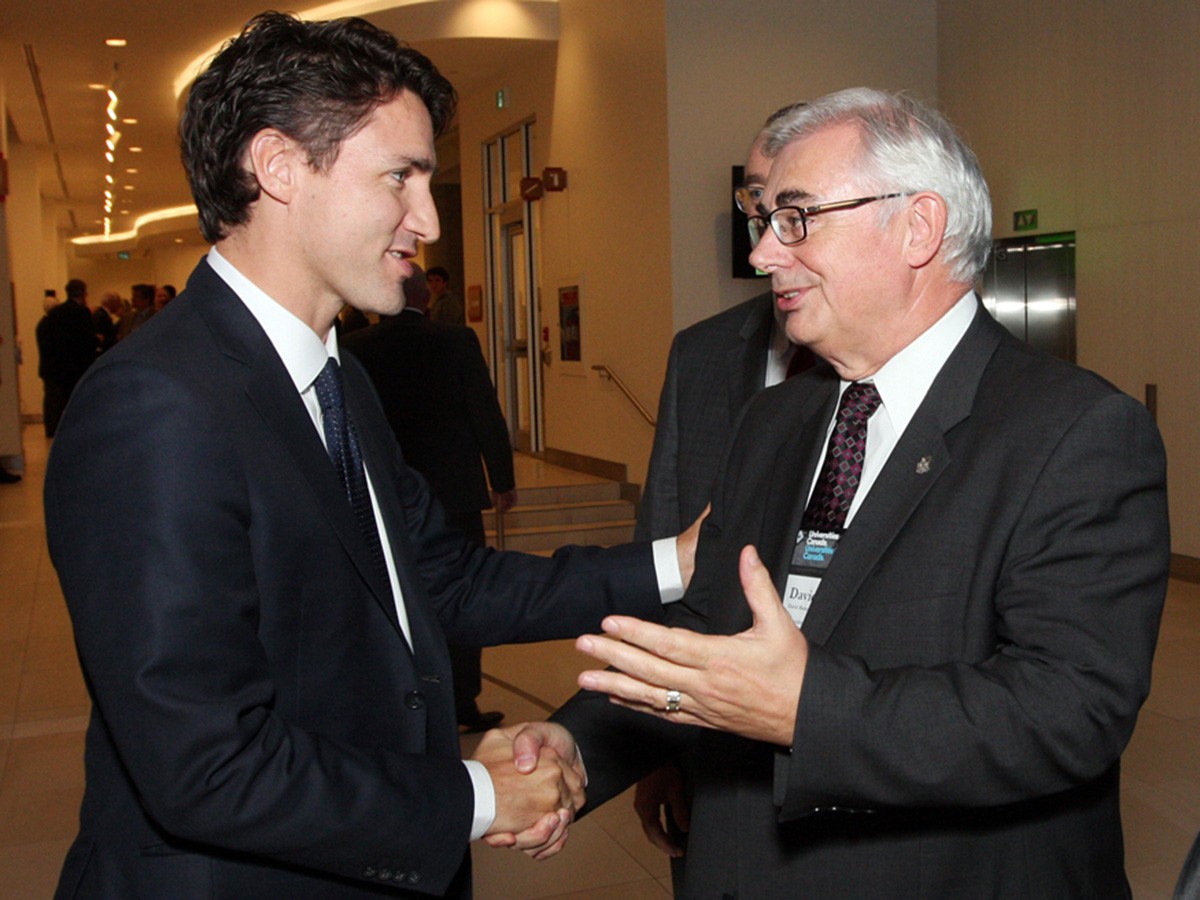 Federal budget 2016 to have positive impact on University of Manitoba
March 22, 2016 —
The University of Manitoba commends the Trudeau government on its renewed investment in infrastructure in Budget 2016: Growing the Middle Class. The Post-Secondary Institutions Strategic Investment Fund will provide up to $2 billion over three years to support up to 50 per cent of the eligible costs of infrastructure projects at post-secondary institutions and affiliated research and commercialization organizations.
"This boost to infrastructure acknowledges the important role that universities play in the community and in stimulating the economy," said Dr. David Barnard, President and Vice-Chancellor. "Additional funding for infrastructure at the University will allow us to invest in state-of-the-art places and spaces that inspire learning and promote research excellence for students, staff, and faculty."
The federal government also made a historic investment to support First Nations peoples by committing $8.4 billion over five years in areas that include education, infrastructure, and skills training with $2.6 billion over five years for primary and secondary education on reserve.
"The success of Canada's First Nations, Métis and Inuit peoples and their communities is vital to the health and well-being of our province and our nation," added Dr. Barnard. "Education is key to ensuring this success. Increasing opportunities for Indigenous peoples to access the post-secondary education system starts at the front steps of primary and secondary schools. Today's funding commitments will help to ensure success for our Indigenous students once they enter the University of Manitoba."
Highlights of Growing the Middle Class:
Increasing the Canada Student Grant amounts by 50 per cent for the 2016-17 academic year;
An additional $165.4 million in the Youth Employment Strategy;
$73 million over four years for the Post-Secondary Industry Partnership and Cooperative Placement Initiative. This will support partnerships between employers and willing post-secondary educational institutions to better align what is taught with the needs of employers. The focus will be on high-demand fields, such as science, technology, engineering, mathematics and business;
$15 million over two years for a renewed and expanded Aboriginal Skills and Employment Training Strategy; and
Providing an additional $95 million per year on an ongoing basis to the granting councils.
"This government clearly understands the importance of Canada's universities in the innovation system and that research and discovery are the building blocks for a robust economy", stated Dr. Barnard. Today's increase to the federal granting agencies will drive discovery and insight and enhance the University of Manitoba's core research mission.
The government also announced $20 million over eight years, starting in 2018–19, to create two additional Canada Excellence Research Chairs in fields related to clean and sustainable technology. These Chairs will be selected, in addition to the anticipated 20 new Chairs, as part of the upcoming competition to be launched in the spring of 2016.
The University of Manitoba, a member of the U15 group of Canadian Research Universities, is the only research-intensive post-secondary institution in Manitoba. In 2014/15 the University attracted $162.5 million in sponsored research income, 44 per cent of which came from the federal government.
Growing the Middle Class can be found here: http://www.budget.gc.ca/2016/docs/plan/budget2016-en.pdf