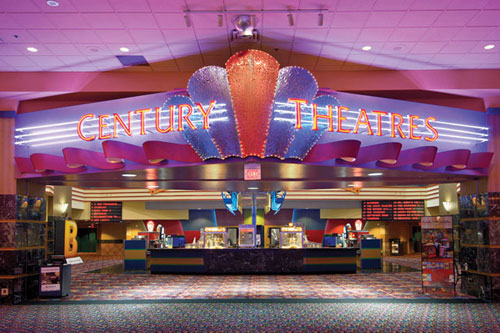 Faye McIntyre's Top Five Films of 2013
December 20, 2013 —
From Richard Linklater's third film in his charming trilogy that follows lovers Ethan Hawke and Julie Delpy through the vagaries of their relationship over time to Canadian Sarah Polley's thoughtful and moving family biopic, film prof Faye McIntyre gives us her Top Five films of 2013. Two officially came out in 2012, but are included in the list because they became available in DVD in 2013. Although they are listed here as 1 to 5, McIntyre qualifies that these are in no particular order.
Put on the popcorn and press play!
1. Before Midnight, dir. Richard Linklater (2013)
Faye McIntyre: This is the third in Linklater's trilogy of films about the evolving love affair between Jesse (Ethan Hawke) and Celine (Julie Delpy) which began with Before Sunrise (1995) and continued with Before Sunset (2004). Like the first two films, this one is essentially an extended, seemingly casual, though finely-inflected conversation between the lovers, who are now struggling with the disenchantments that a long-lasting relationship can bring.
The viewers' intimate connection with the couple, especially if carried over the eighteen-year span of the three films, poignantly compounds emotional and intellectual associations. We both hear and see how time has shaped Jesse and Celine and their understanding of life, love and art.
2. Enough Said, dir. Nicole Holofcener (2013)
Faye McIntyre: Perhaps this film will be better known as the late James Gandolfini's (The Sopranos) last film. However, it deserves to be remembered also for Julia Louis-Dreyfus' Golden Globe nominated performance as a divorced woman who is pursuing a romantic relationship with Gandolfini's character while also surreptitiously and compulsively ingratiating herself with his ex-wife (Catherine Keener).
3. Twelve Years a Slave, dir. Steve McQueen (2013)
Faye McIntyre: This film, which was the audience favorite of the 2013 Toronto Film Festival, is the autobiographical story of Solomon Northup, a free-born black man kidnapped in Washington D.C. in 1841and sold into slavery. It is sensitive to the moral consequences of slavery which are suffered by both the free and the enslaved.
\
4. Stories We Tell, dir. Sarah Polley (2012)
Faye McIntyre: Polley's film, though actually released last year, has been awarded numerous prizes in 2013, including the New York Film Critics Circle Award and the Canadian Screen Award for Best Documentary. In what is ostensibly a very personal project, involving interviews and archival footage as well as fictional recreations, Polley uncovers layers of familial memory surrounding the life and death of her mother, and also the mystery of her paternity. In the process she creates a profound and poignant film about creative authority, storytelling and memory.
5. The Act of Killing, dir. Joshua Oppenheimer (2012)
Faye McIntyre: This chilling and morally confounding film won the top prize for Documentary film at the 2013 Berlin International Film Festival. By some unfathomable means Oppenheimer convinced the former executioners of the Indonesian death squads of 1965-66 to re-enact the murders they committed, which they happily do, fashioning their murderous personae after the Hollywood gangsters whom they revere.
Looking forward to:
I am also looking forward to seeing Alexander Payne's Nebraska, Martin Scorsese's The Wolf of Wall Street, Russell David O. Russell's American Hustle, Abdellatif Kechiche's Blue is the Warmest Color and the Coen brothers' Inside Llewyn Davis.
Thanks to Faye McIntyre for this list!
See all "Top Five" lists here.
 Faye McIntyre teaches in the department of English, film, and theatre, Faculty of Arts, at the University of Manitoba. She has a special interest in classical Hollywood films, Italian cinema and women filmmakers.