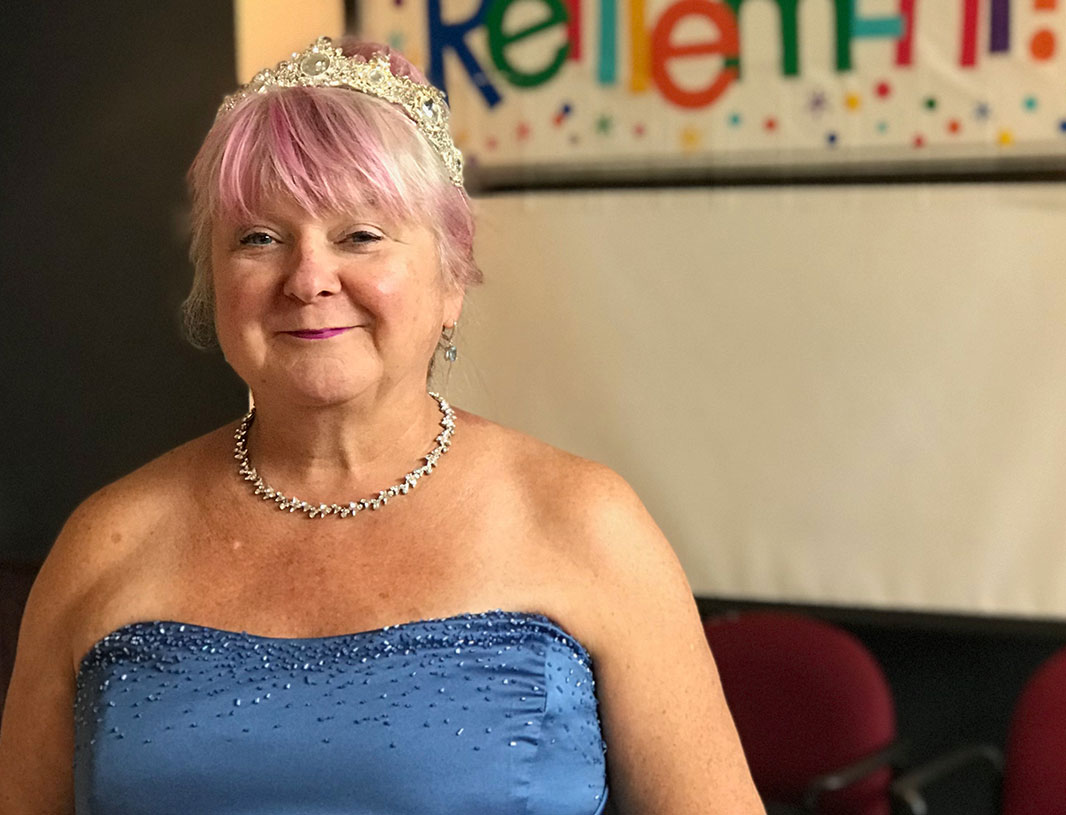 Fare Thee Well to the newly retired Joan McConnell
September 18, 2018 —
"The second principle of magic: things which have once been in contact with each other continue to act on each other at a distance after the physical contact has been severed." – James G. Frazer
On Thursday, September 13, 2018, the Faculty of Science bid a fond farewell to Joan McConnell, Student Services Lead. Her long and fruitful career was celebrated by colleagues and many close friends who attended a retirement reception held in St. John's College.
Joan's contribution to the University spans several decades, dating back to the '70s when as a student, she served on UMSU council. In Joan's own words:
"I've been at the University of Manitoba most of my adult life, except for a short, unfortunate stint as a full-time travel agent."
As a valued employee, she was a member of numerous committees, providing thoughtful ideas, perspectives, support and solutions. Since 1980, Joan served as a student advisor, before transitioning in 1986 to executive assistant in the Faculty of Science, a position she held until her retirement.
Within the Faculty of Science, Joan's skills were utilized to best advantage. In this enormous and complex position, Joan served one of the largest academic and administrative units on campus, impacting positively on thousands of students during the course of her career.
Associate Dean Krystyna Koczanski noted:
"The numbers tell the tale of the enormous coordination, effort, patience, and institutional knowledge that one has to posses in order to properly serve students and faculty alike. Joan McConnell was the "go to" person for all advising, trouble shooting, training, and support in the FoS office."
Providing personal connection to the university through academic advising was at the core of Joan's vision for her life-long work. For her, student advising was the "hub of the wheel", not just one of the various services provided for students. Joan helped create a respectful and supportive environment in the Faculty of Science office.
A colleague in the Dean's office for many years, Office Manager Robin Flynn remarked, "Joan's attitude was infectious, fun, and informative; she made us all feel like we were part of a team. Through Joan, the message was to help students succeed. You could interrupt her anytime to discuss an issue and she would quickly find a solution."
Joan rightfully believed that academic advising was one of the most effective strategies, along with academic support and orientation programs, for improving student success. This vision was central not only to every interaction she had with students, staff, and administrators, but to every policy decision she made as well.
Joan was a major contributor to the development of innovations that have positively influenced staff and students in the Faculty of Science. While always quick to credit others on projects, it is fair to say that Joan's input and guidance were major contributing factors to most, if not all, significant student-related projects and initiatives in the Faculty of Science over the past 30 years. A few examples include:
University 1
University Advising Council
Career Resource Centre Initiative
Degree Mapping Project
Degree Audit Implementation Team
Banner Implementation Team
The Faculty of Science Indigenous Achievement Committee, and the Faculty of Science Strategic Plan for Indigenous Achievement
Academic Integrity Working Group
Discover your Future through Science Info Sessions
Joan has mentored many fortunate individuals through the years. She encouraged continuous improvement in her staff – whether through formal education or professional development opportunities. She always tried to make the space, time, and resources available to ensure her staff would grow – not only as employees, but as people.
As Greg Sobie, Manager, Student Services, Faculty of Arts and former science advisor noted,
"Joan was a great leader and supporter in the development of others. I can say without reservation that many of my professional accomplishments over the past 10 years are a direct result of Joan's vision and encouragement. She has been, and continues to be, a tremendous mentor to me – and to many other current and former employees."
Faculty and staff wish her all the best for the next phase of her life. Joan, it has been a pleasure to know you and to work with you. Congratulations on your retirement.