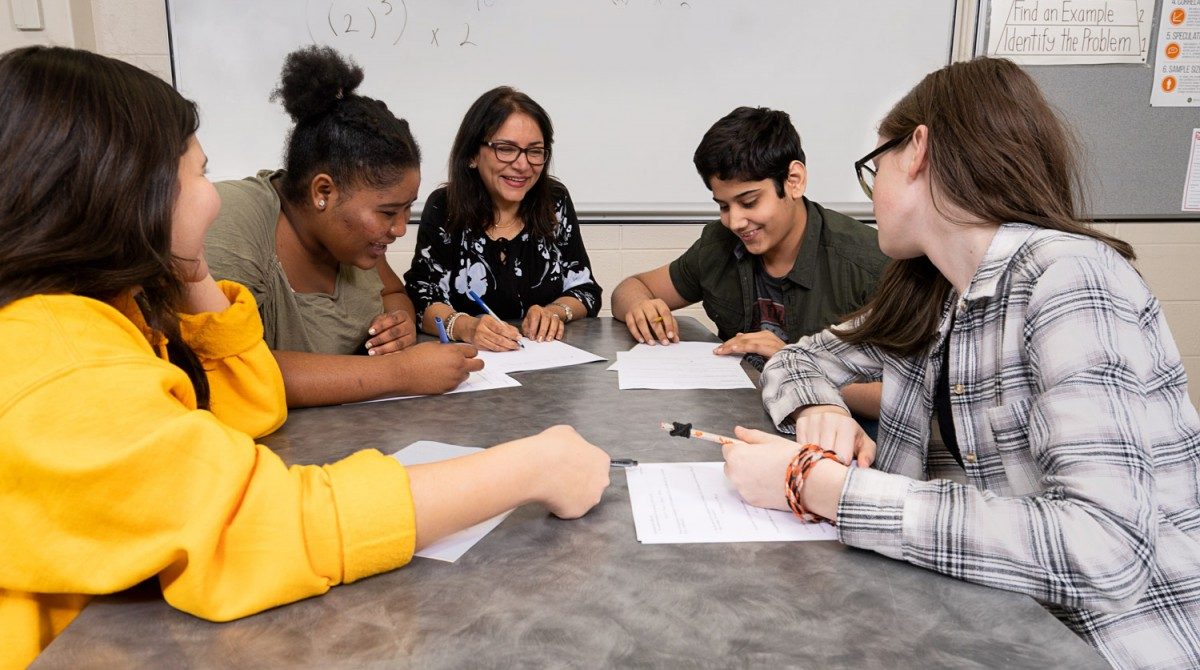 Faculty offers new TEAL Concentration
The Faculty of Education has introduced a new PBDE Concentration in Teaching English as an Additional/Second Language, the first of its kind in Manitoba.
Offered this September, the TEAL Concentration in the PBDE is the province's first Manitoba university-credit program for educators who work with EAL learners in K-12, adult education, and post-secondary settings in Manitoba.
Patricia Roadley, an EAL consultant with student services at Pembina Trails School Division is quoted in promotional materials, describing the concentration as timely opportunity for the professional development of in-service teachers.
"The proposed coursework selections within the PBDE TEAL concentration provides a breadth and depth of professional learning opportunities for teachers to improve their skill set and effectively meet the learning needs of the EAL students in their classes in all areas of K-12 curricula," Roadley said. "I look forward to sharing the launch of this new TEAL concentration within the PBDE program with our Pembina Trails teachers."
The concentration aims to prepare educators to be advocacy-orientated, pedagogically appropriate, and culturally and linguistically sustaining in responding to EAL learners and communities.
Designed for educators who work with EAL learners in Manitoba adult education, as well as K-12 and post-secondary school settings, themes run throughout the concentration including:
• cultural proficiency
• culturally sustaining pedagogy
• community-school relationships, and
• assessment
Subbalakshmi "Kala" Kailasanathan, a program support teacher with Winnipeg School Division said in promotional materials that increasing teacher capacity to foster language programming has been identified as a strategic priority in his organization.
"We look at this course offering as a timely initiative that would assist us in providing a great professional-development opportunity to our teachers. … the different components of the program, and each of the included courses cover all aspects of programming for second-language acquisition for the wide range of sociocultural and linguistic representations in the student populace attending our Manitoba schools," Kailasanathan said.
Upon successful completion of the program, students will graduate with a post-baccalaureate diploma in Education (PBDE), concentration in TEAL. Recognizing that teachers are hard at work in the classroom, the faculty has developed a rotation of courses to support them in attaining their professional goals.
More information about the program can be found here, or you can apply now at this link.