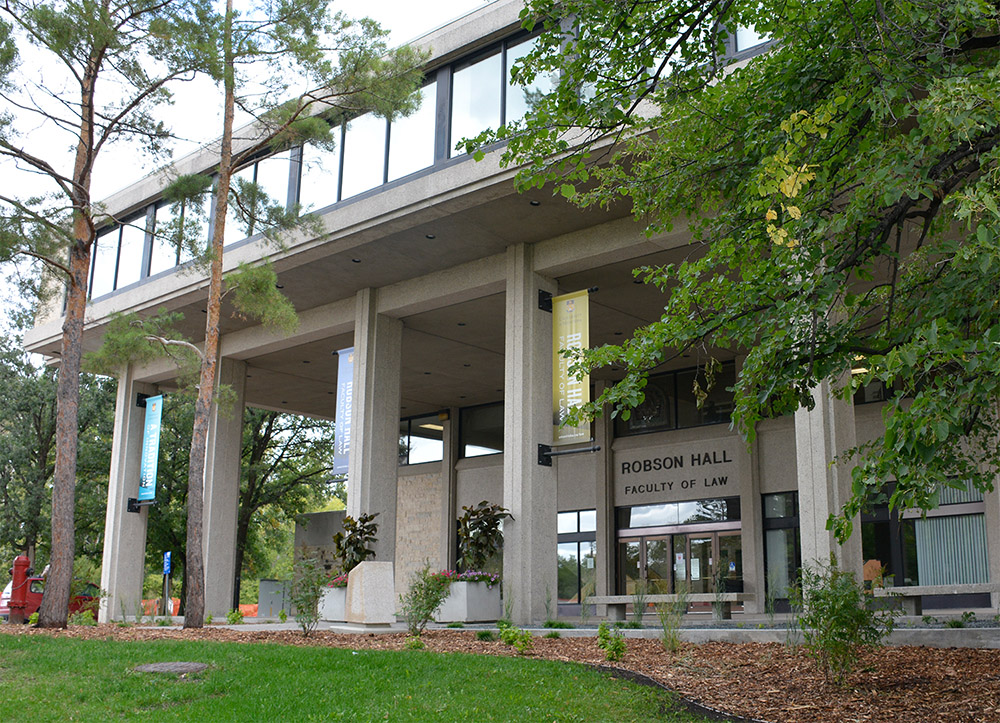 Faculty of Law welcomes 2022 Winter Term Distinguished Visiting Lecturers
Long-running speaker series brings new ideas, broadens learning experiences
January 12, 2022 —
This term, the Faculty of Law will welcome an impressive number of scholars from other universities as part of its long-running Distinguished Visitors Lecture Series. Each guest professor will share knowledge, experience and research with the Robson Hall community, and invite questions and discussion from participants. Faculty, students, practicing professional lawyers and interested members of the academic community are welcome to join these virtual lectures. A full list of the upcoming lectures is on the Faculty of Law website and listed below.
"The Distinguished Visitors Lecture Series is an opportunity for us to bring many of Canada's and the world's leading scholars to Robson Hall," said Dr. Gerard Kennedy, an Assistant Professor at the law school and one of the series' organizers. "We are delighted to have such a diverse group of leading scholars this year to speak on such an interesting and wide range of topics."
Last term, the Faculty kicked off the lecture series with Dr. Carol Liao, an Associate Professor from the University of British Columbia's Peter A. Allard School of Law who spoke on "Critical Race Feminism and Sustainable Corporate Law."
The lecture series also collaborated with the Faculty of Law's Marcel A. Desautels Centre for Private Enterprise and the Law to present the Rod Senft Lecture in Family Business Law. Featured this year was former Dean of Law and former UM Chancellor, Mr. Harvey Secter, O.M. who discussed how "Successful family businesses build strong economies and healthy communities: The advisor's role in perpetuating the virtuous circle."
Recordings of both lectures are available on the Robson Hall Youtube channel at the above links.
Six guests are lined up for the winter term, starting with the inaugural talk of the newly established Desautels Lecture Series on January 25th at 12:00 p.m. featuring Dr. Matthew Bellamy of Carleton University's Department of History. Dr. Bellamy will discuss his book Brewed in the North: A History of Labatt's in a talk titled "Family Firm to Managerial Enterprise: Three Generations of Labatt's and the Bootlegging Manager-Entrepreneur Who Saved the Brewery from Prohibition."
The Annual DeLloyd J. Guth Visiting Lecture in Legal History continues virtually with the 13th installment on February 10th at 12:00 p.m. featuring Wilfrid Laurier University's Dr. Barrington Walker, Professor of History, VP Academic and Associate Vice-President of Equity Diversity and Inclusion (EDI). Dr. Walker will speak on "Inchoate Citizens: Black Canadians, Law and the Racial State," drawing on published and in-progress works exploring the Canadian racial state formation, law and the Black Canadian experience over time.
A complete listing of the 2022 Winter Term speakers is below and in the 2022 Lecture Season Catalogue on the Faculty of Law website. Registration is now open for all lectures.
Upcoming Lectures: