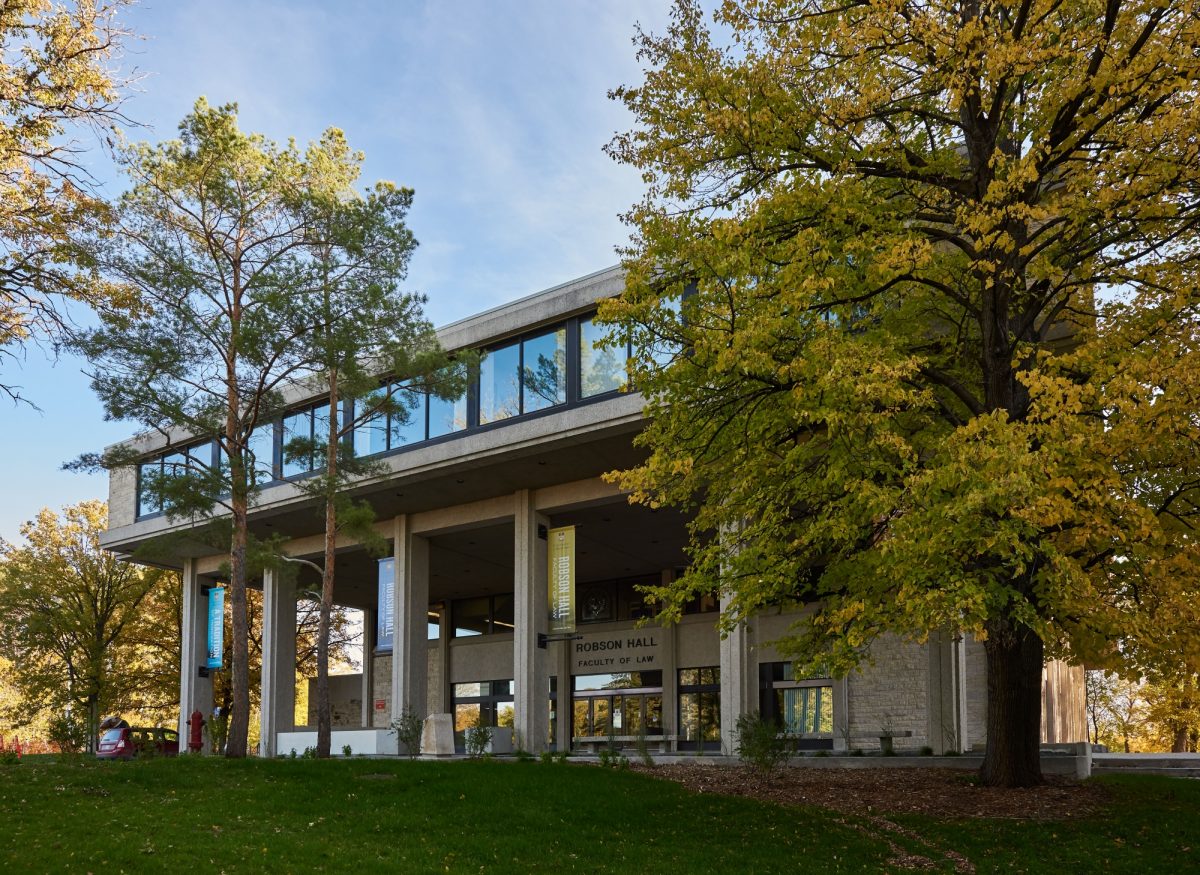 Faculty of Law to seek stakeholder input for Strategic Plan
October 7, 2021 —
The University of Manitoba's Faculty of Law is in the process of preparing a new Strategic Plan to guide its direction into the future. The Strategic Planning committee, tasked by the Dean's Office with coordinating development of the Plan, has determined that it will be a short, readable, useful document intended to be referenced frequently. The Plan will be directly informed by input from stakeholders including alumni, members of the practicing bar, faculty, students and staff.
"It is important when we think of the future to understand the needs of our community," said Dean of Law, Dr. Richard Jochelson. "With their input, the work of the Strategic Planning Team, and ultimately the decision-making authority of Faculty Council, we can get a sense of where we should grow. We do not intend that the Plan should be so aspirational as to be merely symbolic. It should be an evergreen, living document that we can revisit annually, as we pivot to become an even better institution."
"The Plan is intended to help us understand who we are in a way that makes us valuable and unique among law schools," said Dr. Donn Short, committee chair. "For example, we want to ask our stakeholders, 'What is the meaning of a UM Law legal education? What is our key mission? What are our values? Whom do we serve?'"
The Faculty of Law (UM Law), annually houses about 300 Juris Doctor students, 15 to 20 Master of Laws students, and close to 40 Master of Human Rights students. The Faculty's small size allows close relationships among professors, students, alumni, members of the Bar, judiciary and staff. Approximately 100 law students graduate each year and go on to finish their training as articling students in the local, national, and sometimes international legal community. UM Law graduates go on to become lawyers, judges, professors, policy-makers, or hold leadership positions in various professional fields including business, academia and politics.
As part of the Strategic Plan development process, the committee intends to conduct a survey of stakeholder groups to appreciate the diverse understandings of the various roles UM Law fulfills and to grasp future possibilities. The survey will be made available in both English and French and will be made available in late fall, 2021. Information will be made available on the Faculty of Law website: umanitoba.ca/law
In addition to Dr. Short, the committee consists of UM Law Faculty members Professors Jennifer L. Schulz, Darcy MacPherson and David Ireland, and staff members Trina McFadyen, Lily Deardorff and Christine Mazur.