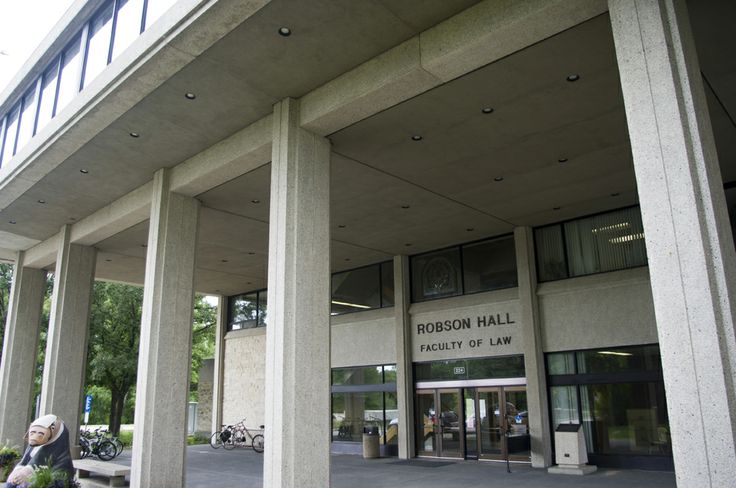 Faculty of Law moving forward with commitment to TRC-recommended Indigenous legal education
February 2, 2016 —
Robson Hall, the University of Manitoba's Faculty of Law, has responded to the Truth and Reconciliation Commission's call to consider the ways the justice system has permitted and perpetuated the harms of Indian Residential Schools and failed to meet the needs of Indigenous Peoples with equality and dignity.
By ratifying Truth and Reconciliation Commission Call to Action 28 – which calls on law schools to require all students to take courses in Aboriginal people and the law "… which includes the history and legacy of residential schools, the United Nations Declaration on the Rights of Indigenous Peoples, Treaties and Aboriginal Rights, Indigenous law, and Aboriginal-Crown relations" – the Faculty has shown it understands the TRC's position and agrees that we need new approaches to justice if we are to move toward reconciliation. Call to Action 28 is an example of one such approach.
"As legal educators in the province with the highest per-capita number of Aboriginal people, the Truth and Reconciliation Commission's mission is close to our hearts," says Lorna Turnbull, dean of the Faculty of Law. "We all have a responsibility to address and redress the harms of the past – but lawyers, more than most, have the ability to affect meaningful change and move toward reconciliation in our society. For us, continuing to act on Call to Action 28 is an absolute must."
During a recent council meeting, Robson Hall faculty unanimously committed to working collectively to meaningfully implement Call to Action 28, paying particular attention to its implications for curriculum and the learning environment at Robson Hall. The Faculty's curriculum already includes mandatory units on Aboriginal-Crown relations, Treaties and Aboriginal Rights, and a number of other topics highlighted by the TRC. Through its ongoing curriculum renewal process, the Faculty is working to collaboratively and strategically incorporate education on all elements indicated by Call to Action 28.
As part of the curriculum review process, the Academic Innovation Committee has proposed that knowledge of Indigenous Legal Traditions be a mandatory competency of the Juris Doctor (J.D.) program. In the short term, faculty members are investigating options to incorporate elements of Call to Action 28 in their existing courses in a more coordinated way.
Justice Murray Sinclair to help the process
To assist in guiding Robson Hall toward meaningful education on Indigenous people and the law, the Faculty has enlisted Truth and Reconciliation Commission Chair Justice Murray Sinclair as its distinguished Jurist in Residence beginning early this year.
A town hall meeting hosted by Dean Turnbull and Justice Sinclair will give interested students, faculty and members of the Robson Hall community a chance to understand the Faculty of Law's commitment to implementing Call to Action 28. Associate dean Debra Parkes will answer questions on the Academic Innovation Committee's background and on the process for curriculum reform, and Justice Sinclair will provide overall context on the TRC's mission.
What: Discussion on implementing Call to Action 28 into Faculty of Law curricula
When: Tuesday, Feb. 9 at noon
Where: Moot Courtroom, Faculty of Law
More on this
Graduating with Indigenous Awareness, how do we do it? Event on Feb. 4.
Signing the Indigenous Education Blueprint