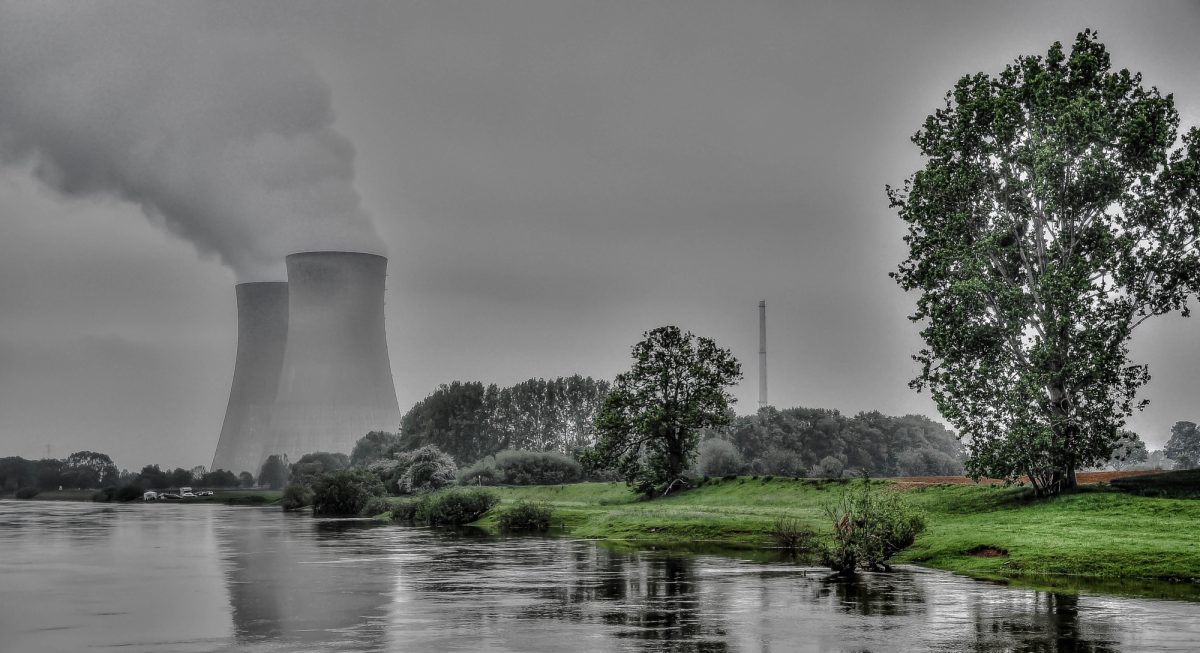 Faculty of Law Hosts Nuclear Roundtable
Externship opportunity gives Manitoba students voice in international forum
May 10, 2019 —
One spring day on Pall Mall, St. James's in London, an important gathering at the Oxford and Cambridge Club included International Law experts hailing from all over the globe – and two Robson Hall third-year law students. Jason Poettcker and Carter Liebzeit were invited to attend a Roundtable on Legal Challenges for Nuclear Deterrence and Nuclear Security held March 25-26 in London, UK as part of their externship course with Dr. Jonathan Black-Branch, Dean of Law. The trip was made possible thanks to travel funding from the Manitoba Chair of Global Governance Studies, the Faculty of Law, and the University of Manitoba Students' Union. The Roundtable was hosted by the Dean of Law, together with the International Law Association's Committee on Nuclear Weapons, Non-Proliferation and Contemporary International Law and the International Society of Law and Nuclear Disarmament (ISLAND).
Both students have been working in the area of legal issues surrounding nuclear weapons and nuclear energy in coursework, presentations at conferences, and as part of the independent research and externship coursework they had done this past year on international law and nuclear weapons for their supervisor, Dr. Black-Branch. Both also worked as research assistants for the Dean, who is an internationally recognized expert in the field of nuclear law and disarmament.
"It is a pleasure to have worked with both Jason and Carter over the past few years," said Dr. Black-Branch. "Both of these J.D. students participated in two conferences held here in Winnipeg on Nuclear Disarmament matters, so it was a natural development for them to attend this Roundtable on Nuclear Deterrence and Security."
For Poettcker, being the only two students in a Roundtable of about 15 legal experts, was a tremendous experience. "We are both incredibly thankful to Dr. Black-Branch for inviting us to participate in such a high-level discussion," he said. "This was a once in a lifetime opportunity and one that we will never forget."
Liebzeit described the discussions as very engaging, with intense and candid dialogue and debate between the experts gathered. Because the discussion was not recorded and operated under an understanding that nobody would be quoted, participants were able to speak openly, allowing the students to hear lawyers with experience negotiating nuclear treaties speak frankly on matters of nuclear issues under international law. While the two students did not make presentations, they were invited to openly contribute their views.
The students were able to engage in discussion with the world class experts assembled, on such topics as nuclear deterrence, the Treaty on the Prohibition of Nuclear Weapons, North and South Korea, Nuclear Power, Nuclear Security, The 2020 NPT Review Conference, Nuclear power in outer space, and International Sanctions in Nuclear law. "It was exhilarating to share my own views on nuclear law," Poettcker said, feeling especially confident having worked with Dr. Black-Branch over the past year on a number of projects in this area.
"The greatest lesson for me," Liebzeit observed, "is that international law is applicable everywhere yet approached differently in different places. Speakers from Japan, South Africa, Italy, and other states touched on the same concepts that Jason and I have been researching all term, showing that a genuine interest in disarmament and the Non-Proliferation Treaty continues to exist around the world. Yet, the speakers from different parts of the world note that their countries experience different challenges depending on their nuclear histories and security situations. Perspectives also varied based on work history, philosophies on international law, and debates over what the law should be versus what is realistic. It was eye-opening to see familiar concepts approached quite differently by the participants."
Poettcker noticed how "international lawyers and legal academics need to have a wide breadth of knowledge in various disciplines including history, political science, law, philosophy, and military strategy in order to understand international legal issues."
Dr. Black-Branch expressed how impressed he was by the students and commended them on their knowledge and professionalism demonstrated during their participation in the Roundtable.
A number of matters resulting from the Roundtable will include the publication of papers featuring some of the ideas discussed at this event, in the next volume of Dr. Black-Branch and his co-editor Dr. Dieter Fleck's book series on Nuclear Non-Proliferation in International Law. Upcoming legal review conferences were considered at the roundtable, with some participants specifically preparing for the 2020 NPT Review Conference and the 2021 CCPNM Review Conference. Some of the issues discussed at the Roundtable will be included in a new report being prepared by the International Law Association's Committee on Nuclear Weapons, which Dr. Black-Branch chairs. Finally, informal discussion at the roundtable arose the possibility of a future conference in Winnipeg focused on nuclear weapons, which would be the third such Winnipeg conference.
Meanwhile, Liebzeit and Poettcker will be graduating this spring and begin articling, a requirement for all law graduates before becoming full-fledged practicing lawyers. Liebzeit, who intends to include international law and human rights in his future career, will be clerking at the Federal Court in Ottawa, where he hopes to work on some environmental law and Aboriginal law cases, which fall under the Federal Court's jurisdiction. "I have been able to learn about each area as part of my research on nuclear law for Dean Black-Branch," he said, adding, "The way that the Dean approaches nuclear issues as human rights issues has certainly helped lay the foundations for my future in law. I think that the Dean's legal approach that puts individuals first and looks for unique legal arguments to help them is an important approach."
While Poettcker isn't sure where his future lies after articling, he knows that that working for Dr. Black-Branch and being a part of the roundtable discussion has opened a door for him in international law. "Before law school I had no experience in international law and now I understand the basics and have developed some specialized knowledge in nuclear law. This trip allowed me to see what a career in international law looks like and there are many different exciting paths to take in that field. This was definitely the highlight of my law school experience."