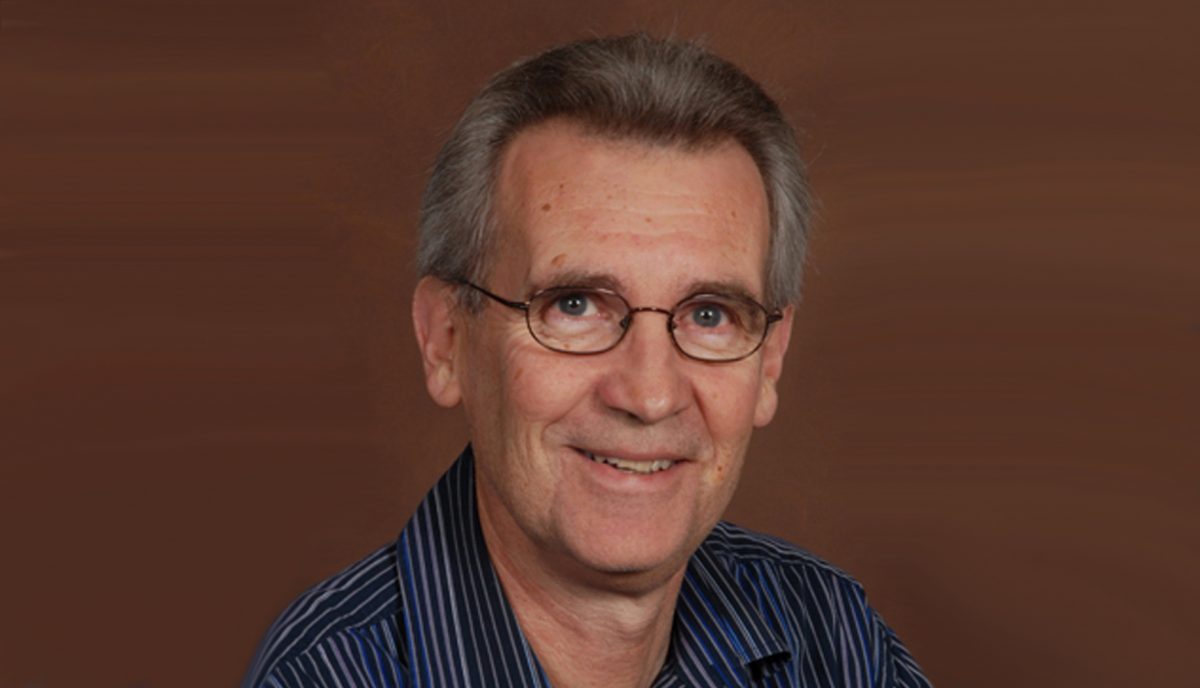 Faculty of Law congratulates Professor Emeritus Philip H. Osborne
Colleagues honour quintessential "reasonable person" in much-loved legal educator and researcher
June 15, 2021 —
The Faculty of Law is honoured to announce that Professor Philip H. Osborne has been granted the title of Professor Emeritus by the University of Manitoba Board of Governors.
Retiring in 2017 after an illustrious 40-year career teaching at Robson Hall, Osborne continues to be recognized by his colleagues as a keystone in the foundation of legal practice in Manitoba. Both Faculty of Law professors and former students remember Osborne for his passion for teaching, his prodigious scholarship, and his commitment to collegiality.
"As professor, committee member and chair, he mastered consensus building with subtle diplomacy that many couldn't see until after the fact," said the Faculty's Honours Committee in its submission to the Board. "He wielded a social understanding that buttressed his ability to craft tailored policy suggestions that could improve classroom processes, faculty practice or the law of the province."
As testament to the high calibre of teaching Osborne demonstrated throughout his career, he received the UM's 1974 Saunderson Award for Excellence in Teaching, was nominated in 2006 for the UM's Student's Professor of the Year Award, and in 2014, received a UM Students' Teacher Recognition Award.
Even today, he inspires and guides students and practitioners through his numerous publications in tort, contract, equity and commercial law and his published studied for the Law Commission of Manitoba. Students and practitioners in the health professions still benefit from his contribution to a guide to the legal aspects of medicine. All of his work was marked by a rare combination of depth and clarity.
"I am very grateful that the Board of Governors approved the nomination to appoint me as Professor Emeritus," said Osborne upon being contacted about the title. "It is a very great honour and a wonderful recognition of my long career at Robson Hall. I am very mindful, however, that whatever success I enjoyed in my career was due in large part to successive Deans, my colleagues past and present, the support staff and the librarians."
With characteristic humility, he continued, "I thank you all. I also thank my students. I learned as much from you as you learned from me."
Colleagues regarded Osborne as a person of intellect and vision whose work on faculty governance, including curriculum reform, has stood the test of time. As is fitting with his area of expertise in tort law, some colleagues described him as the quintessential "reasonable person."
One long-time colleague (who, as a nominator, must remain anonymous) remarked that Osborne "had a hall of fame career from beginning to end – by any standard, but above all, by the real quality of his academic contribution as experienced and remembered by the very best students, colleagues and lawyers I have known over the last four decades."
Congratulations Professor Emeritus Philip H. Osborne on receiving this honour for a career that was marked by excellence in all dimensions, and whose works and example of character and professionalism continue to inspire.