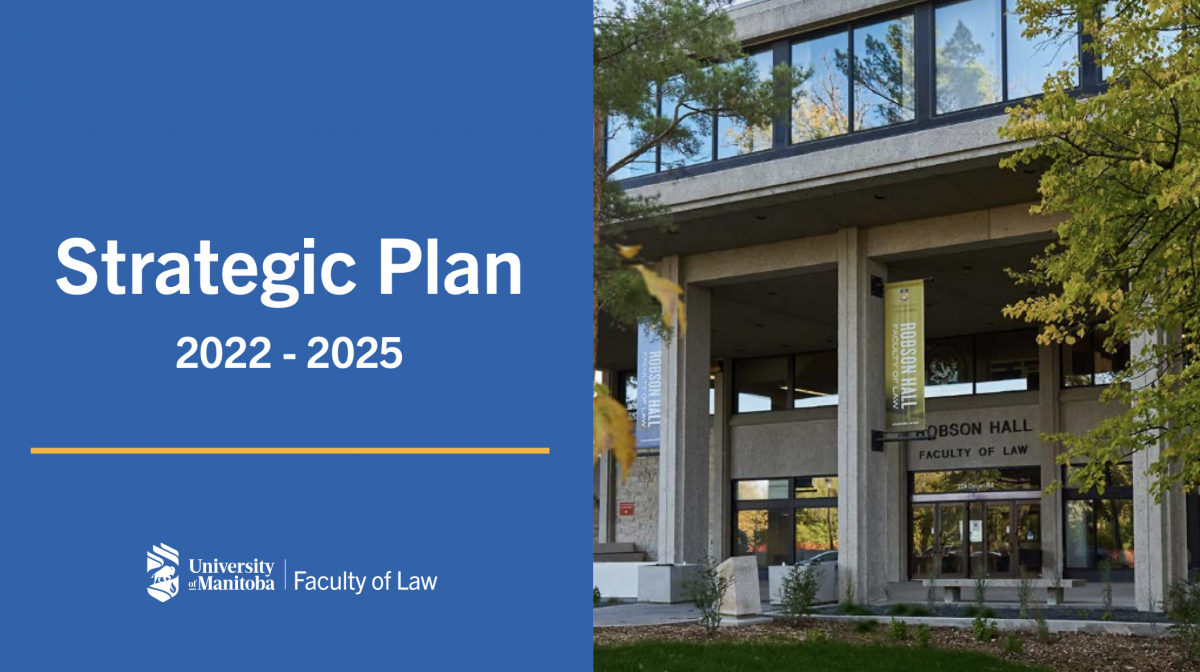 Faculty of Law announces Strategic Plan 2022 – 2025
September 13, 2022 —
We are pleased to present the Faculty of Law's Strategic Plan from 2022-2025 approved by our Faculty Council in August 2022.
The Plan builds on earlier strategic plans, curricular innovation reports and clinical program studies, and develops values and principles to assist our progression in the coming years and will help frame the environment in which students, faculty, staff, alumni and community partners work, study and learn.
The Plan articulates aspirations grounded in our values and priorities and ambitions. The Plan commits us to being an inclusive and diverse law school, while at the time assuring that, as Western Canada's oldest law school, we continue to excel at scholarship, teaching excellence and clinical innovation in an environment that values Truth and Reconciliation and committed to equity, diversity, and inclusion.
The Strategic Planning committee, chaired by Associate Dean Donn Short, engaged in rigorous community outreach with students, faculty, staff, alumni, legal professionals and agencies. They analyzed the voluminous data and uncovered critical commonalities that framed the foundation of the Plan. The consultation helped connect us during the deep winter of isolation during this last COVID year.
We plan on revisiting the Plan annually and having the Strategic Planning Committee monitor our progress. We are optimistic that the Plan can ground transformative developments at the law school. We aspire to encourage a representative and diverse learning and research space and foster rigorous academic inquiry as we help build the legal profession and nurture the development of future leadership.