Faculty of Education mourns the passing of Romulo Magsino
December 2, 2022 —
Faculty of Education mourns the passing of Romulo Magsino on November 25.
Dean Emeritus at the Faculty of Education at the University of Manitoba, Dr. Romulo Magsino, O.M. was the first Filipino-Canadian to become the Dean of Education at a major university in Canada.
"He was a wonderful colleague, a wise and generous Department Head, and in the late 1990s, a fine representative of the Faculty as our Dean." – Dr. Jon Young, Acting Department Head Educational Administration, Foundations & Psychology.
Educated on three continents and a Rotary International scholar, Dr. Magsino arrived in Canada in 1971 and moved to Winnipeg in 1988. He had a lifelong commitment to excellence in higher education, and demonstrated leadership within the Filipino community, which has raised awareness of the important role of immigrants in the cultural diversity of Manitoba. He was an expert in the areas of multiculturalism, immigration, and intercultural education. He was a prolific scholar and a recognized authority in education, having authored and edited nine books and monographs; published more than 70 articles in various books and journals; authored approximately 80 papers which were presented at international, national, regional, provincial and district conferences; and authored over 50 papers which were presented at seminars, workshops, and lectures. His scholarship evolved over time, but he had a consistent preoccupation with diversity, democracy, multiculturalism, and later on, globalization and cosmopolitanism.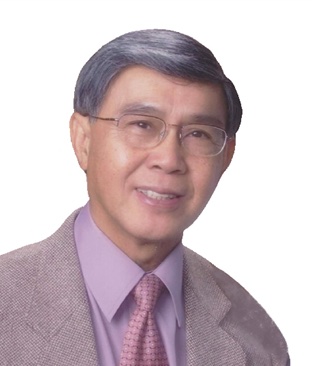 In 2006, Dr. Magsino received the Pamana ng Pilipino Award from Philippine President Gloria Macapagal-Arroyo. This award is a Presidential Award conferred on overseas Filipinos who have brought the country honour and recognition. In 2008, Dr. Magsino was inducted into the Order of Manitoba, as an educator and leader in the Filipino-Canadian Community. He was awarded the Golden Jubilee Award (2002) and Diamond Jubilee Award (2012) by the Lieutenant Governor of Manitoba. He served as president of the associations for Multicultural Education in Newfoundland and Manitoba, vice-president of the United Council of Filipino Associations in Canada and chair of the Manitoba Ethno-Cultural Advisory Council.
He was instrumental to the development of the $2.3 million Philippine-Canadian Centre of Manitoba and served as its first president. Some of his countless commitments to community service included being a member of the Board of Directors of the Winnipeg Foundation and the Seven Oaks General Hospital Foundation, as well as Deputy Commander in Canada for the Order of the Knights of Rizal. Dr. Magsino is referred to by his colleagues as "a fine scholar, a community leader, and a caring institutional leader who exemplified the ideal collegial system and the role of the public intellectual."
Fond memories and expressions of sympathy may be shared at www.thomsoninthepark.com for the Magsino family