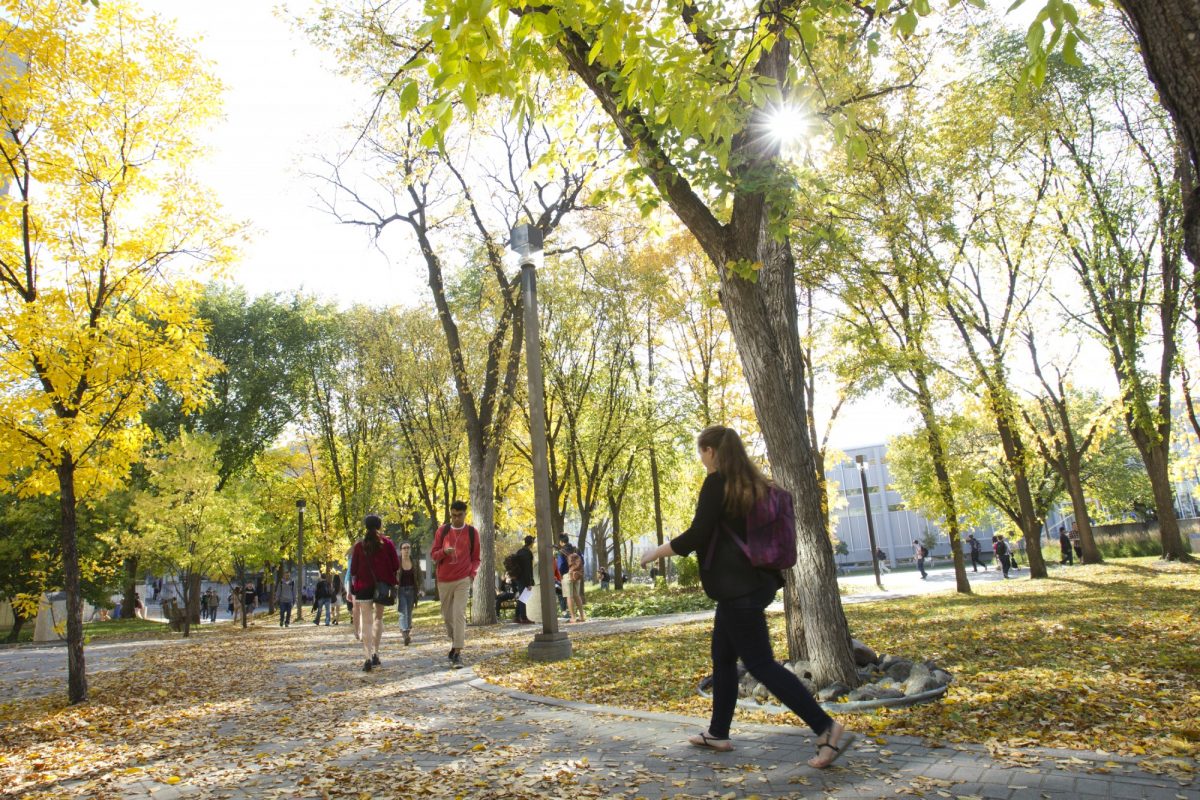 Faculty of Arts introduces Indigenous content requirement
January 11, 2021 —
New students who are entering the Faculty of Arts starting in Fall 2021 will include at least three credit hours of Indigenous course content in their studies in order to graduate with a Bachelor of Arts degree.
The new requirement, passed by Senate on November 4, aims to provide students with an understanding of the place of Indigenous people in Manitoba's and Canada's history, and gives future graduates more tools to understand how that history is woven into many aspects of contemporary society.
Starting in fall 2021, the first set of eligible courses will be available from Native Studies, History, Political Studies, Sociology and Criminology and Women's and Gender Studies, with more in development. The goal is to have as many departments in the Faculty of Arts add an eligible course to make it as easy as possible for students to fulfill the requirement as part of their degree and integrate this learning with their chosen area of studies.
All courses approved for the Indigenous content requirement contain 80% or more Indigenous content and respond to the Truth and Reconciliation Commission of Canada's Call to Action 57, which calls upon provincial employees to learn the history of Indigenous peoples through skills-based training in intercultural competency, conflict resolution, human rights and anti-racism.
Dr. Cary Miller, Associate Professor and Department Head of Native Studies, says that when developing the requirement, this was taken a step further to "consider the need for all those working in the public sector, including education, health care, social and community services and public works, to understand history, treaty rights and colonial relationships for the work they do with students, patients, clients and the public." This has far-reaching implications when it comes to the workplaces UM graduates will inhabit.
"For Manitoba's workforce, almost one in five co-workers, supervisors, patients or customers are Indigenous," says Dr. Miller. "If you haven't learned this content, then you will be at a disadvantage in the workplace."
"Students are often shocked when they learn about the devastating effects of settler colonialism – the residential school system, the number of communities still under boiled water advisories, and ongoing land and treaty struggles," says Dr. Heidi Marx, Associate Dean of Undergraduate Affairs, Faculty of Arts. "Learning about Indigenous resilience in the face of this history, along with the study of Indigenous culture, language, and ways of knowing builds respect and understanding and better equips young people to participate in the project of reconciliation with Indigenous peoples in empathetic, engaged, and informed ways."
"Indigenous faculty, staff and students have spent decades advocating for more content on Indigenous matters, the history and impacts of colonization, and the importance and contributions of Indigenous peoples," says Dr. Catherine Cook, Vice-President (Indigenous). "It is critical that everyone graduating from UM has a basic understanding of Indigenous issues and where we live, especially those that are relevant to their discipline. The dedication and commitment of the people who worked through the process to bring the Indigenous Content Requirement in the Faculty of Arts to fulfillment should be celebrated and thanked. This demonstrates to other faculties a way to move forward."
The new course requirement is part of a longstanding, broader effort by the Faculty of Arts.
The Faculty has established an Indigenous Content Committee to guide development of courses with Indigenous content. The committee includes representation from Arts academic departments, the Dean's Office, Arts Student Services, Arts students and the community. "The committee is a strong example of reconciliation, bringing together Indigenous and non-Indigenous people to work to make the Indigenous content requirement in Arts a reality," said Dr. Miller, Committee Chair.
The Faculty of Arts has also hosted a Summer Institute on Literacy in Indigenous Content for UM faculty members for the past two years, with support from the Indigenous Initiatives Fund, to increase awareness and knowledge of Indigenous subjects and issues, and build capacity and knowledge for delivering Indigenous content and respond to student questions across curriculum. Plans are underway to continue the program so more faculty can participate.
"The Indigenous content requirement in Arts gives our students a baseline," adds Dr. Miller. "Our hope is that additional departments and other faculties will develop advanced content to move students beyond the baseline and help prepare our graduates in all fields for their future workplaces."
Specifics on the new Indigenous content course requirement will be included in the 2021-22 UM Academic Calendar.