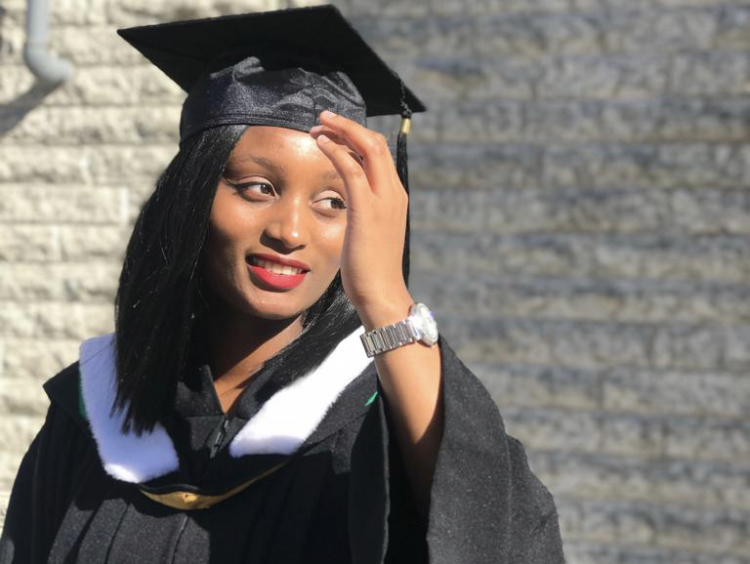 Extended Education celebrates Fall 2021 Virtual Convocation
Grads celebrate achievements and credentials
September 29, 2021 —
On Oct. 21, Extended Education celebrates its Fall 2021 Virtual Convocation, honouring the achievements of 141 graduates from 16 different programs. In programs including certificates like Quality Management to intensive programming options for international students like Applied Business Analysis, Extended Education students are celebrating their achievements and the UM credentials they have earned as they move forward in their lives and in their careers.
Taiwo Aromasodu
Taiwo Aromasodu will be celebrating with his partner and three children ages six, three and under a year. He will also invite his uncle, sisters and cousins in Winnipeg to the virtual celebration.
"It's something I look forward to," says the Quality Management graduate."Hold on to your career goals. Push forward to achieve what you want to achieve. When you focus, you achieve what you want to achieve."
Aromasodu's uncle recommended the program to him and, in turn, he has recommended it to his colleagues.
"Everything has to do with quality. Quality is a daily event," he says. "To improve, you have to keep on learning. Continued professional development and career development is important. I want to continue on my career path."
In Nigeria, Aromasodu was a quality manager at Coca Cola Bottling Company with two undergraduate degrees- one in computer science and one in chemistry. He currently works as a production assistant/supervisor with Diva Delights, a company that makes crackers and cookies, in Winnipeg. But what he has learned in Quality Management will help him, no matter what the future holds.
"It's very helpful. It's going to help my career. I learned about process, improvements, satisfaction. Quality Management applies to anywhere you work, for customer satisfaction and safety. This is a very good certificate program to help your career.
"Graduating from this program is one of my major achievements in any career. It is truly an impactful program to improve my quality management skills."
UM Extended Education has lots of good programs, he says. "I have seen others do them, prosper, and move forward in their careers."
Manzel Nassor
Manzel Nassor will be celebrating her completion of the Applied Business Analysis program, inviting her family at home in Tanzania to join the virtual celebration.
Nassor completed a UM degree in Actuarial Mathematics in 2019 and wanted to do something else to prepare her for her career. "After doing this program, I have more career options. I want to be a business analyst and a project manager. I am looking forward to what lies ahead."
The financial/data analyst discovered her degree option thanks to exploring her interests with her U1 advisor. "I am good at numbers. It was everything I liked in one package so I just said I would go for it."
She discovered her Extended Education program looking online for something further.
In the Applied Business Analysis program, she earned her UM Certificate in Business Analysis, and valuable experience in the Canadian workplace during her industry placement in a mental health centre, where she worked on migrating information to a new software, testing and researching.
Nassor enthusiastically recommends the Applied Business Analysis program. "I would recommend it 100 per cent. It is not that long, just one year, and it provides you with so much viable knowledge and information you learn in a short time. There is a work placement, providing viable Canadian work experience. The professors and students were all so nice. I learned so much from it."
Taking an additional credential from Extended Education after completing a degree is a good move, she says. "It is definitely worth it. Go ahead. Take another step."