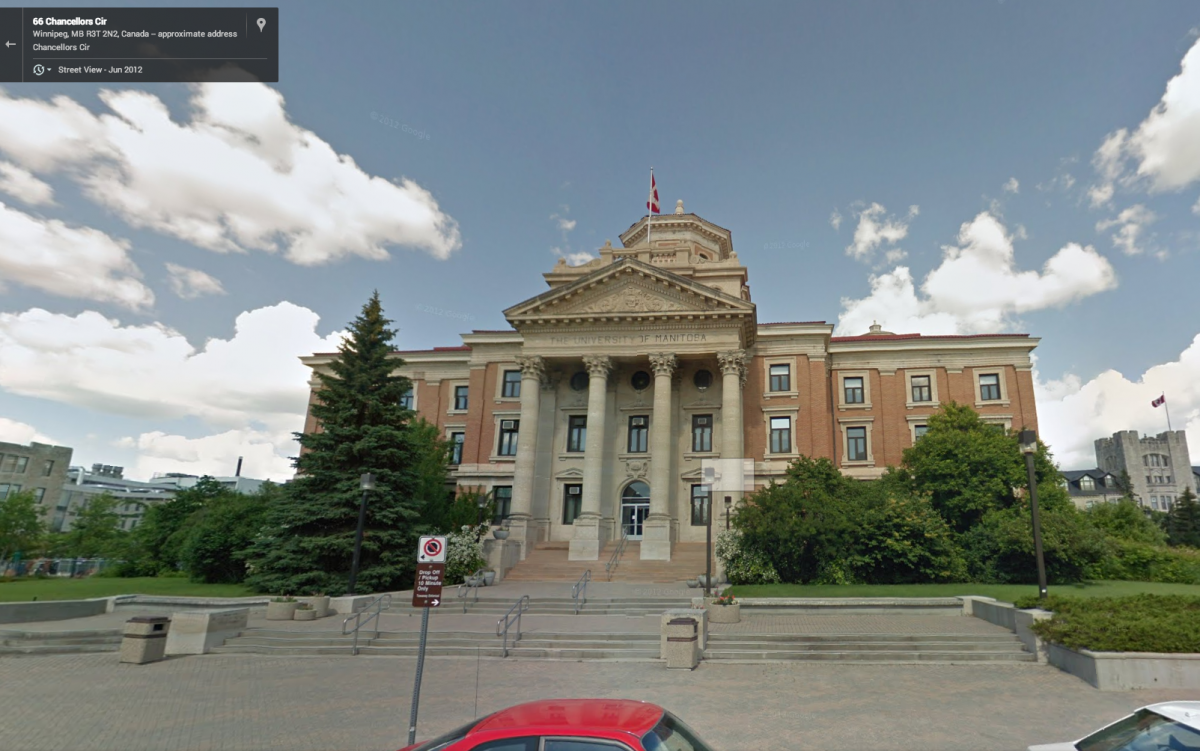 Explore the U of M on Google Street View
August 7, 2014 —
Take a walking tour of the University of Manitoba without leaving the comfort of your home.
Google Canada announced today the U of M is among four updated university campuses from across Canada added to Street View in Google Maps.
This latest update allows you to explore 360-degree views of paths and pedestrian areas, in addition to offering an updated look at our buildings on campus. You can even head to the 55-yard line at Investors Group Field to experience the same view as the Bisons football team.
Check out some of the new views below.