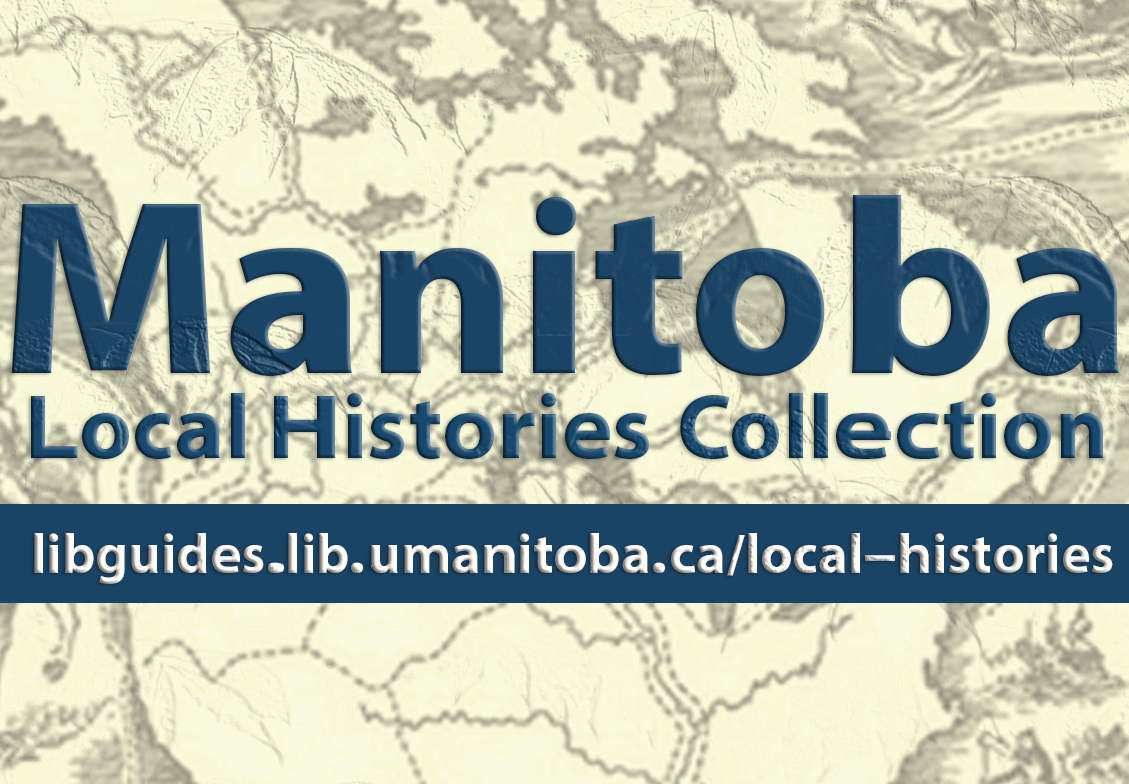 Explore Over 150 Years of Manitoba's History Online
More than 800 digitized local history books now available
May 11, 2020 —
The University of Manitoba Libraries, in partnership with the Manitoba Library Consortium, has recently digitized over 800 Manitoba local history books to mark Manitoba's 150th anniversary as a province.
Though in-person events celebrating Manitoba 150 are postponed, exploring Manitoba's history online through this new collection is the perfect way for Manitobans living in the province and around the world to virtually travel — safely, from the comfort of home.
Why not visit Gimli and learn more about its Icelandic population? Spend the afternoon on the sand and water in Grand Beach. Take in the northern lights among the polar bears and beluga whales in Churchill. Take a stroll along the streets of Romantic Winnipeg. Or, journey to the hundreds of other communities that are documented in the Manitoba Local Histories Collection and learn about the histories of the communities, people, farms, churches, schools, businesses and other institutions that have shaped the province's rich and diverse history for over 150 years.
The University of Manitoba Libraries would like to thank the following partners and contributors for their support throughout this project:
Manitoba Library Consortium
Brandon University
Manitoba Historical Society
Manitoba Legislative Library
Providence University College
Université de Saint-Boniface
University of Winnipeg
Winnipeg Public Library
We would further like to thank the Legislative Library and the Manitoba Genealogical Society, as well as numerous donors across the province, who provided many of the books that were digitized.
To learn more about the collection and other library resources that document our province's history, visit the Libraries' Manitoba Local Histories guide.
Please note that historical materials contain language and terminology that reflect the culture and context of their creators. Materials may include descriptions and phrases that would now be deemed insensitive, outdated, inaccurate or offensive. The views expressed in historical documents presented here do not reflect the views of the University of Manitoba nor its partners in this project.