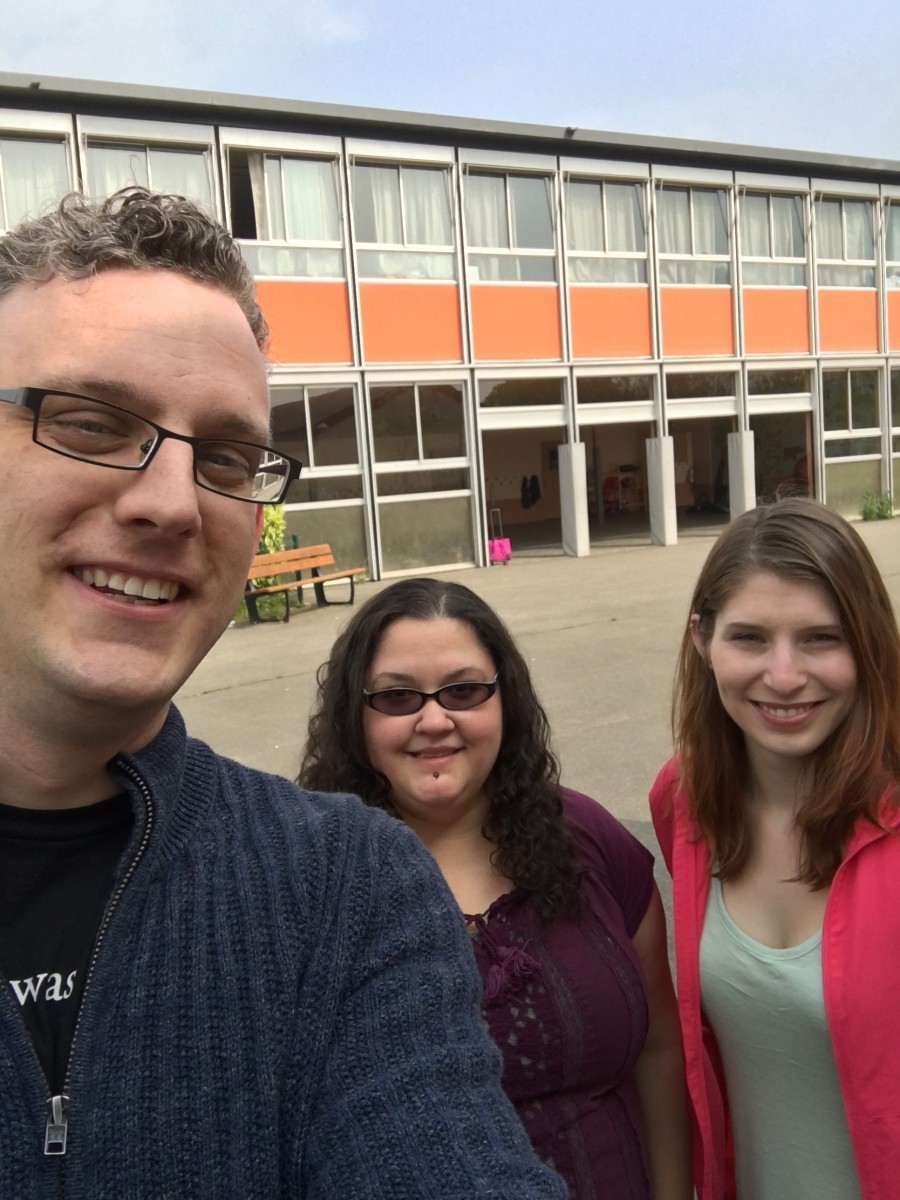 Exchange students arrive in France
Teacher candidates discover French food, history upon arrival in Paris
May 20, 2016 —
Three teacher candidates from the Faculty of Education are participating in an exchange in Orléans, France, from May 9 to  June 3, 2016.
While the students are in France, they are keeping a blog of their activities.
Here is their first entry:
Hello from Orléans, France!
Upon arriving in France, we made our way to downtown Paris, where we rented an apartment for the evening. In our best efforts to overcome our extreme jetlag, we wandered the streets of Paris by the Seine River to find a café to eat. We found La Ménagerie, where we treated ourselves to some French cuisine including duck confit, smoked salmon, and in European style, we sampled local beer and wine.
After sleeping for over twelve hours, we made our way to Austerlitz station to catch our train to Orléans. It was a beautiful train ride, with stunning vistas of the French countryside throughout. We arrived an hour later where we were met by our host families. Orléans was in the midst of a festival celebrating the liberation of Orléans by Jeanne d'Arc.
By Monday, we were settled into our new homes and ready to explore the town. We met the coordinator from the University, Nina, and she took us on a tour of the centre-ville Orléans. We saw the statue of Jeanne d'Arc, the heritage buildings of Orléans, and the grand cathedral, which we were told was larger than Notre Dame de Paris. Many of these buildings were rebuilt following the second world war as the Louis XIV bridge to Orléans was an important target in the liberation of France.
Tuesday, we began our practicums at école du Val where we met the staff and students. The students, aged six to ten, have welcomed us all into their classrooms where they inquired non-stop about Canada. We were all surprised about how many students and staff knew about the fires near Fort McMurray.
This weekend we have the opportunity to explore the beautiful palace of Versailles, just an hour away from Orléans. We plan on exploring all throughout the Loire valley (Meung sur Loire et Beaugency), and Paris.
Aurevoir d'Orléans!
Amanda, Sarah, and Stephen