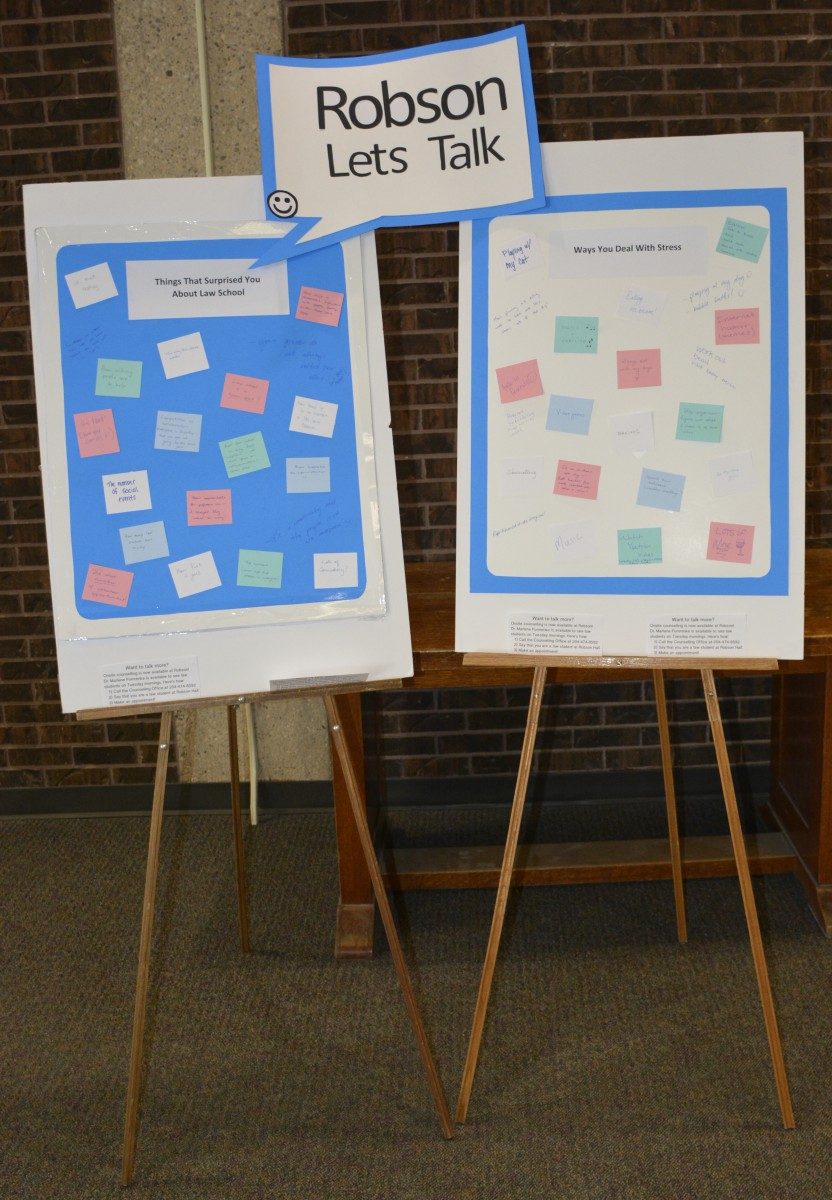 Erasing the stigma of mental illness
Robson Hall Mental Health Group starts conversation with Bell Let's Talk Day project
February 2, 2018 —
A Robson Hall student group took action to raise awareness about Mental Health this week by hosting a "Bell Let's Talk Day" project. Bell, the telecommunications company, has been working to raise awareness and funds with this annual activity since 2010 in effort to erase the stigma around Mental Health issues.
The Robson Hall Mental Health Group made anonymous boxes available this past Monday and Tuesday the Common Room at the Law Faculty, to collect cards from students with their answers to the questions: "What surprised you about law school?" and "How do you deal with stress?"
The results were interesting and an important way to get the conversation started. The project was timely since Robson Hall has recently appointed an on-site counsellor, Dr. Marlene Pomrenke, who is available to Law Students every Tuesday morning by appointment. Law students wishing to meet with Dr. Pomrenke are encouraged to contact the Fort Garry Campus Counselling office at 204-474-8592 to book an appointment and identify as a Law Student upon booking.