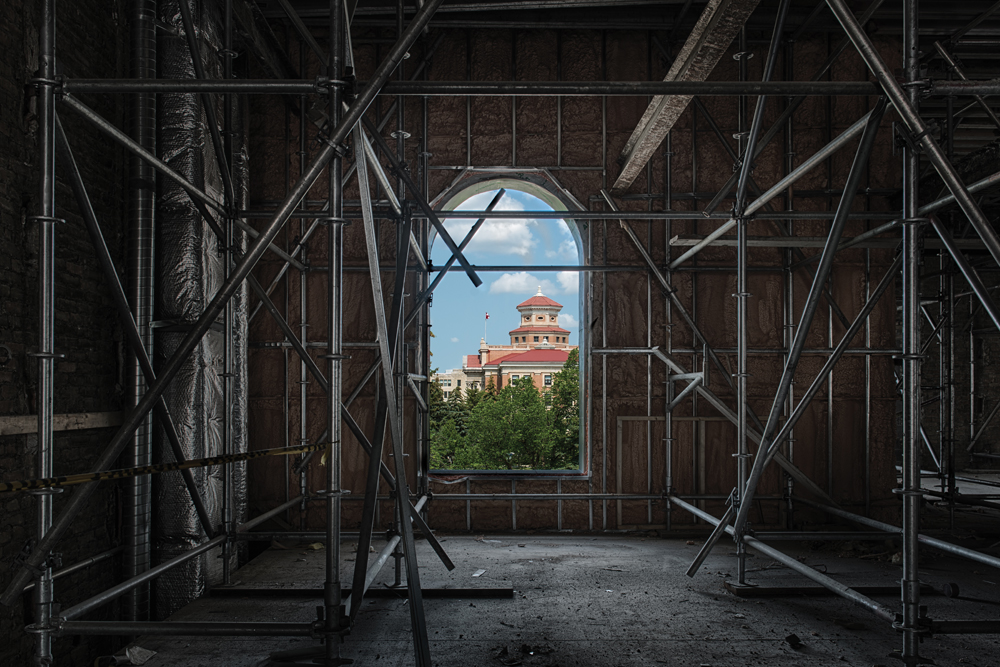 Environments that ignite creativity
October 1, 2015 —
"The University of Manitoba fosters inspiration, creativity and innovation. As we learn and discover, the spaces we work in and the tools we work with are shaping us, building our potential and preparing us for the future." – Rebecca Kunzman, 3rd year Global Political Economy student, Faculty of Arts.
At halftime of the Winnipeg Blue Bombers game on Saturday, October 3rd, the U of M community will gather to publicly launch the Front and Centre Campaign on the field of Investors Group Field.
Since opening, the new stadium has changed the University of Manitoba as thousands of football fans are welcomed to campus every summer. In August 2013 the David Asper University of Manitoba Bison Football Centre was unveiled and in the past two years the new facility has transformed the Bison Football program.
Other projects that will continue to build the university that Manitoba deserves include:
Upgrades to libraries, classrooms and laboratories
The Inter-Professional Health Education Complex