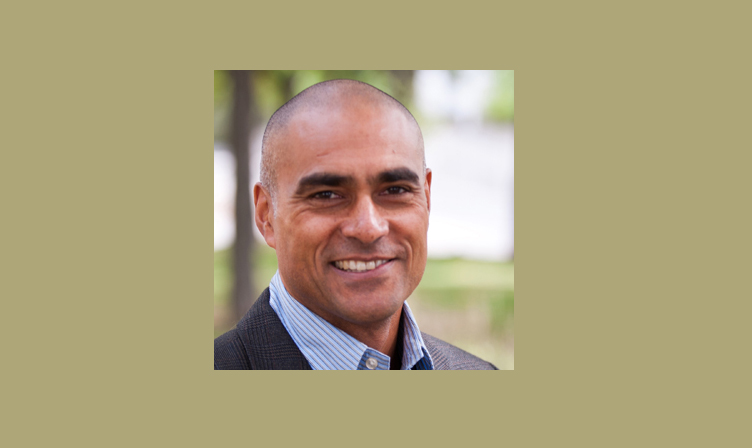 Education's associate dean, undergraduate tapped for new role
Jerome Cranston named executive director, Student Academic Success (Student Affairs) for five-year term
June 26, 2015 —
The Faculty of Education's associate dean of undergraduate programs has been tapped for a new role in which he will work to enhance the university experience for first-year students. Jerome Cranston has been appointed executive director, Student Academic Success (Student Affairs) for a five-year term beginning July 1.
While he will move from Education to the office of Susan Gottheil, Vice-Provost (Students), the Faculty of Education will continue to be Cranston's academic home during the term of his appointment.
In his new role, Cranston will work closely with academic and administrative units at both campuses to develop and put into place a "comprehensive approach" to enrich the first-year student experience, along with creating strategies to "enhance student persistence and graduation."
He will also be providing academic support to help both undergraduate and graduate students excel.
"I am excited about this unique opportunity to work collaboratively with colleagues across the University of Manitoba's campuses. I hope to review the current practices that are in place and where needed develop initiatives that will enhance undergraduate students' academic experience and support their academic success," says Cranston.
Cranston received his bachelors of science and education from the University of Alberta and his master of education from the University of Lethbridge. He has a PhD from the U of M in educational administration.
He has taught at both the K-12 and post-secondary level and has held positions of deputy superintendent, director of education and principal earlier in his career in Alberta and Manitoba.
Cranston's research area is social justice and human rights as they connect to organizational cultures and structures of schools and systems. He recently won an American Educational Research Association SIG (Special Interest Group) award in the Peace Education category for a paper he wrote about a trip to Rwanda during which he interviewed teachers who were survivors of the 1994 genocide.
"Please join me in congratulating Dr. Cranston on his appointment and this new chapter in his academic career," says David Mandzuk, dean of the Faculty of Education.
Melanie Janzen, who was head of the faculty's Student Experiences Office, will take Cranston's place as associate dean, undergraduate, for a three-year term.