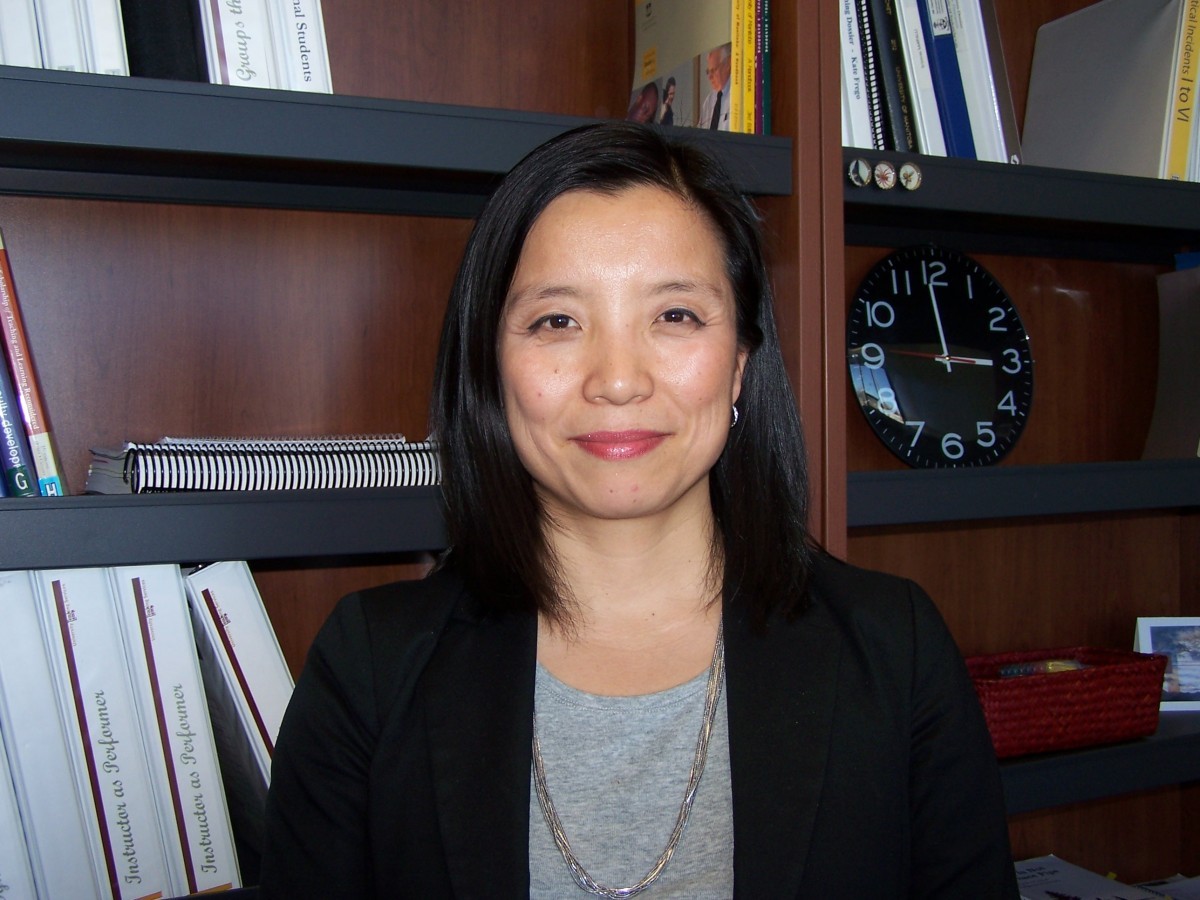 Education student's thesis on international graduate students' experiences wins Canadian award
Erica Jung's research found international students need more support
May 6, 2015 —
While studying in Europe as an international student, Erica Jung experienced firsthand some of the challenges facing students who cross the globe for higher education. At the time, Jung, who recently won the Master's Thesis Award from the Canadian Society for the Study of Higher Education (CSSHE), was taking her Bachelor of Arts in French and Spanish at U OF T.
Now working toward her PhD in Education at the U of M, Jung found that there were a number of challenges to studying in an international location, including language and cultural differences and trying to navigate new learning environments.
Jung, who received her Master's in Education from the U of M last October, used those experiences and her experiences at the U of M's Centre for the Advancement of Teaching and Learning to develop her award-winning thesis, International Graduate Students' Perceptions of Academic Learning.
She came up with her thesis topic after she moved from Toronto to Winnipeg and began working specifically with the Certification in Higher Education Teaching program (at the Centre for the Advancement of Teaching and Learning) —a program for graduate students which helps them develop communication skills and build a foundation in pedagogy.  She found that a large number of the students were coming from other countries and needed certain types of support.
"I also have been an international student. The intersection between my life and work started to come together."
She started some intercultural programming at the Centre for the Advancement of Teaching and Learning—and found there was a need for more. She then enrolled in  the Masters of Education program and decided to focus her thesis on international graduate students.
"They face a lot of challenges coming here." Those include financial—because fees for international students are expensive and they have many other financial considerations—along with language barriers, possible lack of social and cultural networks in their new homes, and others.
Jung undertook a qualitative research study, under the supervision of Nathalie Piquemal, a professor in the Faculty of Education, in which she conducted interviews with graduate students at the U of M from across disciplines and used her data to develop her thesis. In her thesis, she notes that many universities, including the U of M, have strong recruitment programs for international students but "it is important to assess whether the services provided institutionally truly reflect the needs of these students."
Jung's thesis findings said that better marketing for these students "paired with adequate distribution of resources and supports would be more effective in helping students navigate academic learning environments."
Some of her recommendations also included earmarking a number of jobs on campus for international students, providing mandatory sessions on cultural adaptation, providing financial assistance and more funding opportunities.
Jung was nominated by Marlene Atleo, an associate professor in the Faculty of Education. She will receive the award at the CSSHE Annual Conference in Ottawa at the end of May.
"It's a very rewarding experience to have worked with international graduate students."