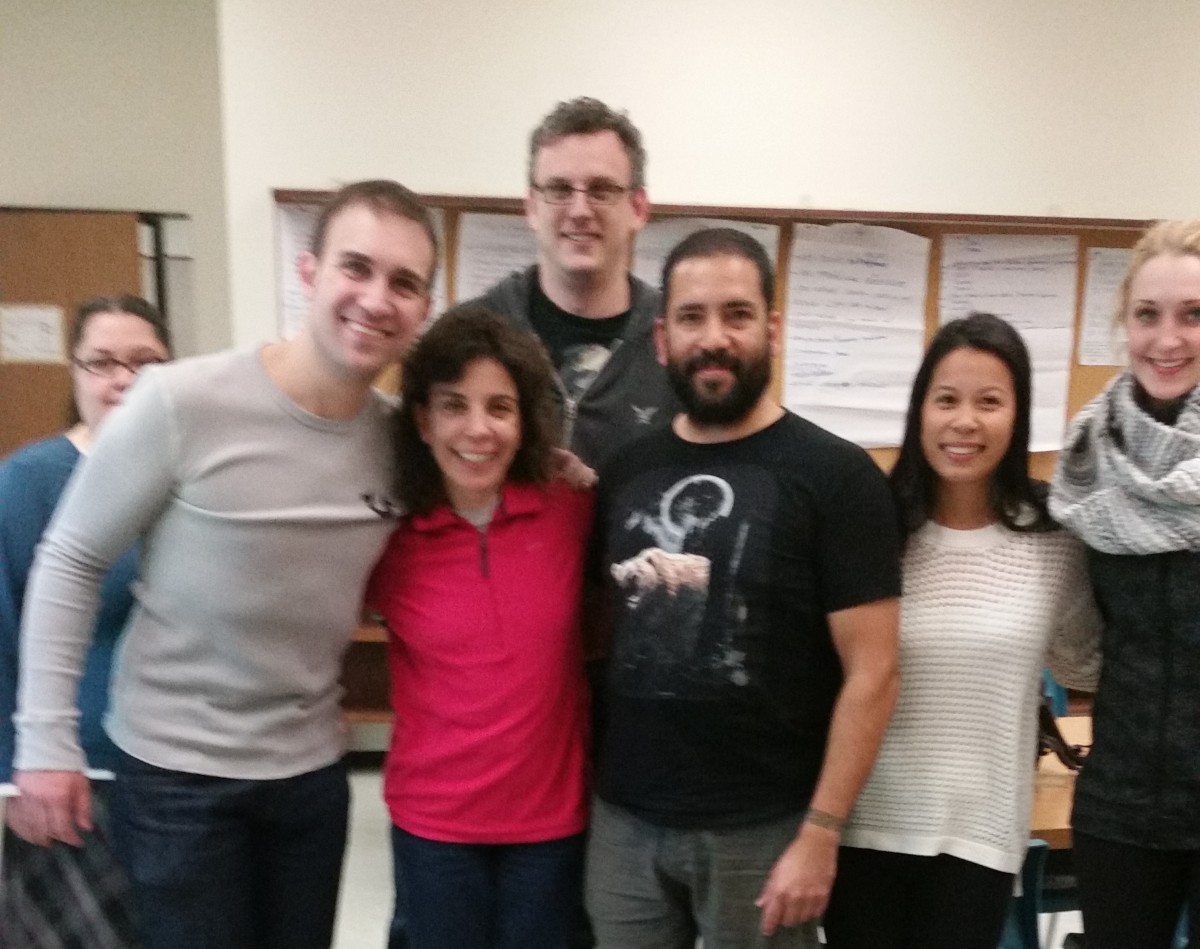 Education students discuss French culture with visiting Fulbright Scholar
Class explored 'vision and stratégies of Cajuns in Louisiana'
January 22, 2016 —
Students in Krystyna Baranowski's L'enseignement du Français spent a recent class meeting with Eileen Angelini, a visiting Fulbright Scholar, to hear about her research with Cajun families in Louisiana and her other language research.
Students discussed the "vision and stratégies of Cajuns in Louisiana who are trying to maintain their language (French) and culture in a minority situation"—similar to the French culture in Manitoba, said Baranowski. Her work in Louisiana examines families of both "Cajun" (Acadian) and Créole origins.
She also spoke with Year 1 Bachelor of Education students about motivations for learning French in Buffalo, N.Y., compared with Manitoba, said Baranowski.
Angelini is a professor of French at Canisius College, N.Y., was chosen to do a Fulbright Specialist project in Canada at the University of Manitoba from Jan. 3-16, 2016.
She worked with faculty and graduate students in the Faculty of Arts in the departments of French, Spanish and Italian along with those in education, on her project entitled "Francophone Culture: Literature, Pedagogy and Additional Language Acquisition."
The Fulbright Specialist Program was created in 2000 and provides short-term academic opportunities (two to six weeks) to prominent U.S. faculty and professionals to support curricular and faculty development and institutional planning at post-secondary, academic institutions around the world.
She was a recipient of a 2010-2011 Canada-U.S. Fulbright Award, and served as a Fulbright Visiting Research Chair in Globalization and Cultural Studies at McMaster University (Hamilton, Ont.). Named to the Fulbright Specialist Roster in 2013, she was also named Chevalier dans l'Ordre des Palmes Académiques (2011) by the French Government.
She holds a PhD and M.A. in French from Brown University. She received her BA in French from Middlebury College.