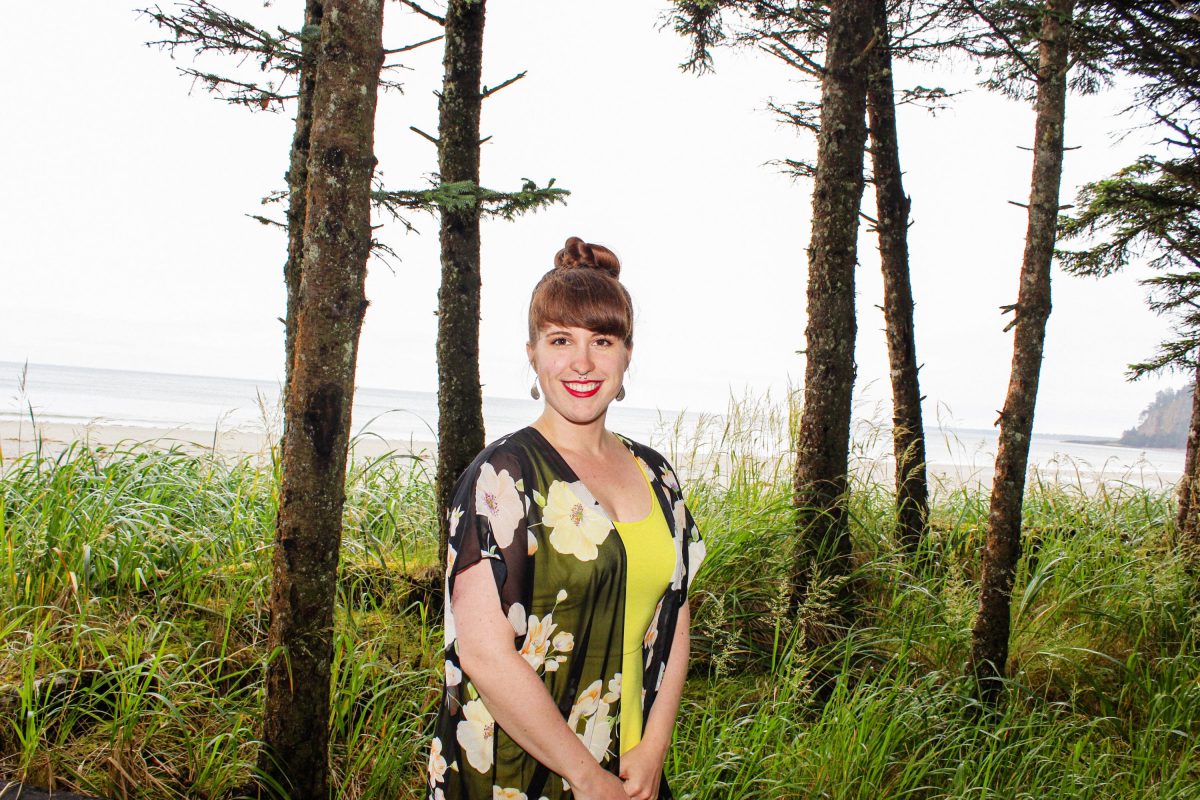 Education as intervention
September 22, 2023 —
"What's at risk if we don't do research on reducing racism towards Indigenous people?" Iloradanon Efimoff's reply is definitive: "Indigenous people's lives, Indigenous people's futures, and the existence of Indigenous culture."
She is one of the recipients of a 2023 University of Manitoba Distinguished Dissertation award for her research as a graduate student into how education can reduce racism towards Indigenous people in Canada.
Efimoff, who is both Haida and European settler, says witnessing the consequences of anti-Indigenous racism in Canadian society has made her passionate about finding ways to create change.
"There are a lot of ways to deal with racism, but one very common way is through education. All across Canada, there are lots of educational programs designed, in some way or another, to reduce racism toward Indigenous people, but a lot of them aren't tested so we don't know how they work, what works best or if there are any kind of unintended effects."
For her dissertation, Efimoff conducted multiple studies with Indigenous and non-Indigenous students at the University of Manitoba. She designed and tested the impact of a brief educational video that included content on residential schools, child and family services, individual racism, and systemic racism.
Some participants watched the video, while others did not. Those who did demonstrated better attitudes toward Indigenous people, more knowledge about racism toward Indigenous people, and were more likely to complete a behaviour that was friendly toward Indigenous people.
One notable finding was that learning about systemic racism was the most effective in shifting attitudes.
"Learning about systemic racism makes it really difficult to ignore," explains Efimoff. "When you learn about interpersonal racism, if you yourself don't feel like you're racist or you feel like you don't express racism, you can easily go: 'well yeah, but that's not relevant to me because myself personally, I'm not racist. It's those abnormal bigots who are racist'. Whereas when we learn about systemic racism, we learn that the systems that we exist within that create our reality are racist, and that makes it really hard to ignore racism. It really shifts how we think about racism and highlights how pervasive racism is on a daily basis."
Faculty who nominated Efimoff for the distinguished dissertation award applauded her use of Indigenous research approaches which connected her work to the community. "I started from a different place than is typical in social psychology: instead of starting with theory, I started with community experience. This ensured I grounded my work in that experience and created an intervention that was practically useful and could give back to the community, thus honoring story and relationship."
"I also took a strength-based approach, as my goal was to increase pro-Indigenous behaviours, rather than to reduce anti-Indigenous behaviours."
Efimoff plans to further her research by establishing the impacts of learning about systemic racism and testing the intervention in different contexts with different participants. She's also interested to see how specific concepts, such as privity or the understanding that past harms continue to have negative impacts, might interact with the educational interventions.
"There are often limited resources to devote to initiatives designed to reduce racism toward Indigenous people," says Efimoff. "It is imperative, therefore, that we know what works so we can allocate our limited resources accordingly and create interventions that do make a difference."
University of Manitoba Distinguished Dissertation Awards are given to graduating doctoral students who have been nominated by their faculty/college/school for a dissertation that represents a ground-breaking piece of original work. Each year, one award is offered in each of the following categories: applied sciences, health sciences, humanities, natural sciences, and social sciences. Awardees receive a $3,000 prize.
Curious about graduate studies? Check out all of UM's graduate programs.