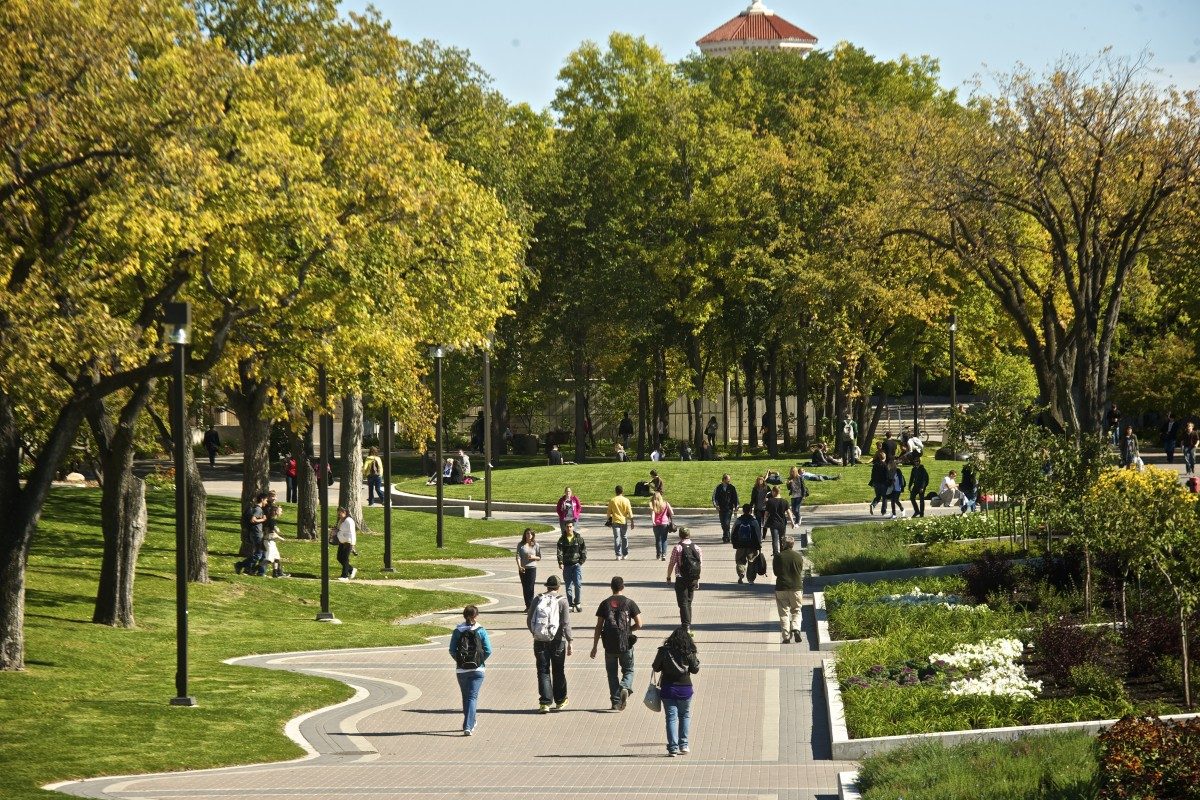 Educating our community on sexual violence
How the University is leading its community of students, faculty and staff in building a culture of consent
September 5, 2018 —
Confronting sexual violence and building a culture of consent are extremely important to all members of our community. University of Manitoba leadership – including the president – takes the issues of sexual violence prevention and sexual violence disclosure seriously and are listening to our community as we move forward together in building a culture of consent.
We are currently reviewing our Respectful Work and Learning Environment and Sexual Assault policies, and invite all members of our community to provide feedback.
We are also working with our community in the following ways:
We are listening to and supporting students and bringing about positive and lasting change.
Undergoing a complete review of the University's Sexual Assault Policy in light of our experience since Bill 15 was legislated.
Frequently updating the Sexual Violence Website which includes resources on: Getting support, giving support, reporting sexual violence, understanding consent and sexual violence, prevention and education
Installing new supports, including:
Sexual Violence Steering Committee; new Terms of Reference being developed
Developing a Sexual Violence Prevention, Education, and Response Strategy
We are supporting our students through ongoing policy review and revision, and by providing immediate and long-term services:
Sexual Assault Policy is survivor-centered and provides accommodations for affected students
Sexual Violence Support and Education Website provides comprehensive information about support services and resources on and off campus
Human Rights and Conflict Management Office promotes, supports, and administers the RWLE and Sexual Assault policies. Receives reports and conducts investigations
Student Counselling Centre (SCC) provides priority access to services for students experiencing sexual violence, supported by the:

Klinic Sexual Assault Counsellor who will work out of SCC one day a week as of September, 2018 to provide additional support and expertise

Student Support Case Management team of social workers who provide support for at-risk students
University Health Service provides medical care to students experiencing sexual violence along with referrals to specialized services
Security Services

Patrols of campus and response to incidents
24/7 Safewalk program
Rape Aggression Defense training
Safety audits
Monitoring of CCTV, panic buttons, emergency phones
We are working with our community to change the campus climate:
Development of comprehensive, survivor-centered Sexual Assault Policy in compliance with Bill 15

Provides accommodations for students who experience sexual violence
2016 policy currently under review with campus-wide consultations

Sexual Assault and Violence Steering Committee

Diverse stakeholder group of students, faculty, and administrators who are guiding the planning, implementation and evaluation of assault and sexual violence prevention, education and response initiatives

Sexual Violence Training Group: developing a comprehensive sexual violence training plan for students, faculty and staff
Responding to Disclosures Workshops offered to academic and administrative leaders and other employees
Sexual Violence Education and Resource Coordinator –new position created
Postsecondary Institutional Network on Sexual Violence collaborative network for resource sharing across Manitoba's postsecondary institutions
Sexual Violence Survey

Survey of students conducted in April, 2018
Results are being tabulated and will inform Sexual Assault Policy revision and development of sexual violence training workshops
We are educating our students on consent culture:
New Student Orientation includes a presentation on consent and sexual violence
Student Residences Orientation includes a presentation on 'Staying Safe in Residences'
Bringing in the Bystander an evidence-based sexual assault prevention training that is offered to student leaders, residence staff, and other groups by request
Consent Culture Workshops are offered by UMSU in conjunction with Justice for Women
Student Leaders attend Consent Culture workshops or Bringing in the Bystander training
Healthy U peer program offers outreach activities on sexual violence across campus
We are educating our Academic Administrators and Faculty Members on supporting students and creating a climate free from harassment:
New Faculty Orientation and New Academic Administrators Orientation include sessions on the Respectful Work and Learning Environment and Sexual Assault policies
New Faculty Workshops and Academic Administrator Workshops include sessions on sexual harassment, sexual assault and responding to disclosures
The two-day December 2017 Retreat for Senior Administrators focused on equity, diversity and inclusion and included specific sessions on responding to allegations and disclosures of sexual harassment and assault, and creating a climate free from harassment.
READ MORE:
President's message to community on sexual violence
A message from Vice-Provost (Students), and sexual violence resources for students