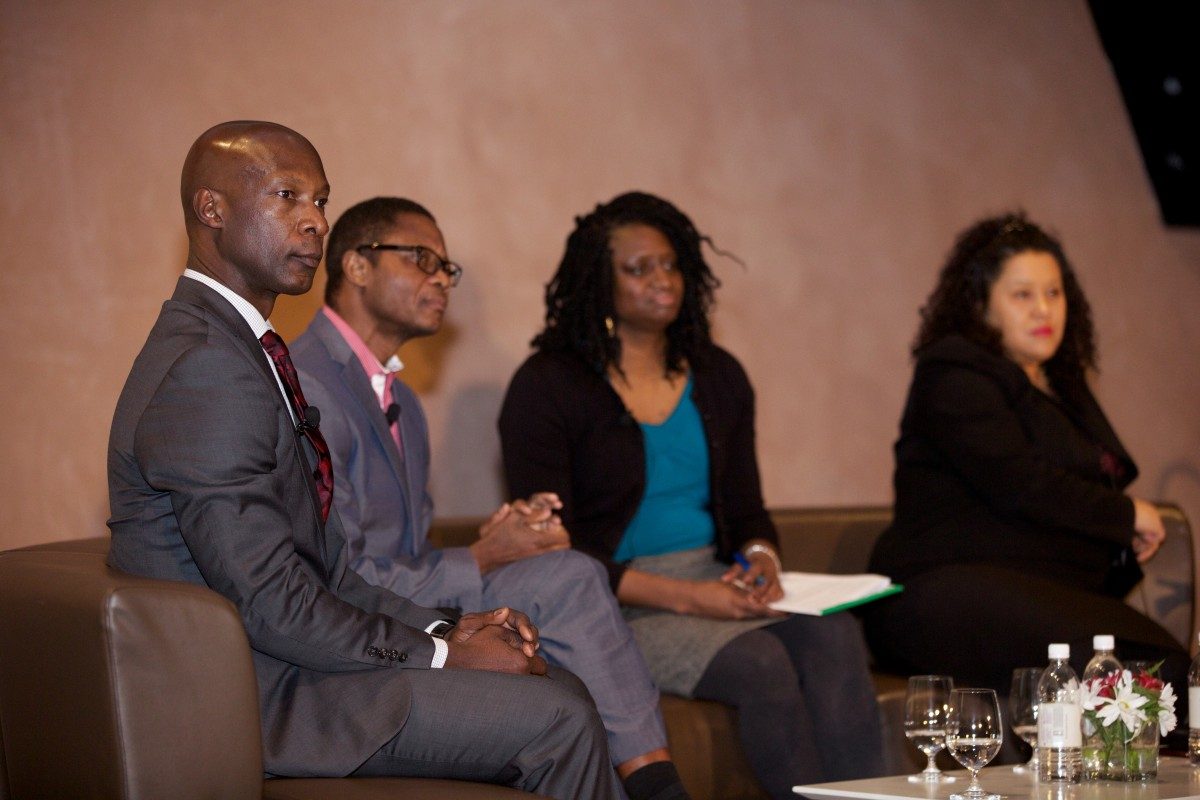 Dynamic dialogue on the achievements and contributions of Black Canadians
February 14, 2018 —
More than two hundred people attended Visionary Conversations last night at the Canadian Museum for Human Rights in recognition and celebration of Black History Month. President and Vice-Chancellor David Barnard moderated the distinguished panel who explored the question of whether Black Canadians are equitably represented in positions of power and influence.
The audience participated in a dynamic dialogue on the achievements and contributions of Black Canadians, the lived experiences of the panelists and others in the room, as well as areas where there is room for improvement.
Panelists were Devon Clunis (Retired Chief of Police, Winnipeg Police Service); Leisha Strachan [BPE/97, BEd/99] (Associate Professor, Faculty of Kinesiology and Recreation Management); Zilla Jones [JD/11] (Lawyer, Jones Law Office) and Francis Amara [M.Ed./2010] (Professor, Department of Biochemistry and Medical Genetics in the Max Rady College of Medicine).
The event was presented in partnership with the Canadian Museum for Human Rights, and the Winnipeg Black History Month Celebration Committee.
If you missed the conversation, watch it below.