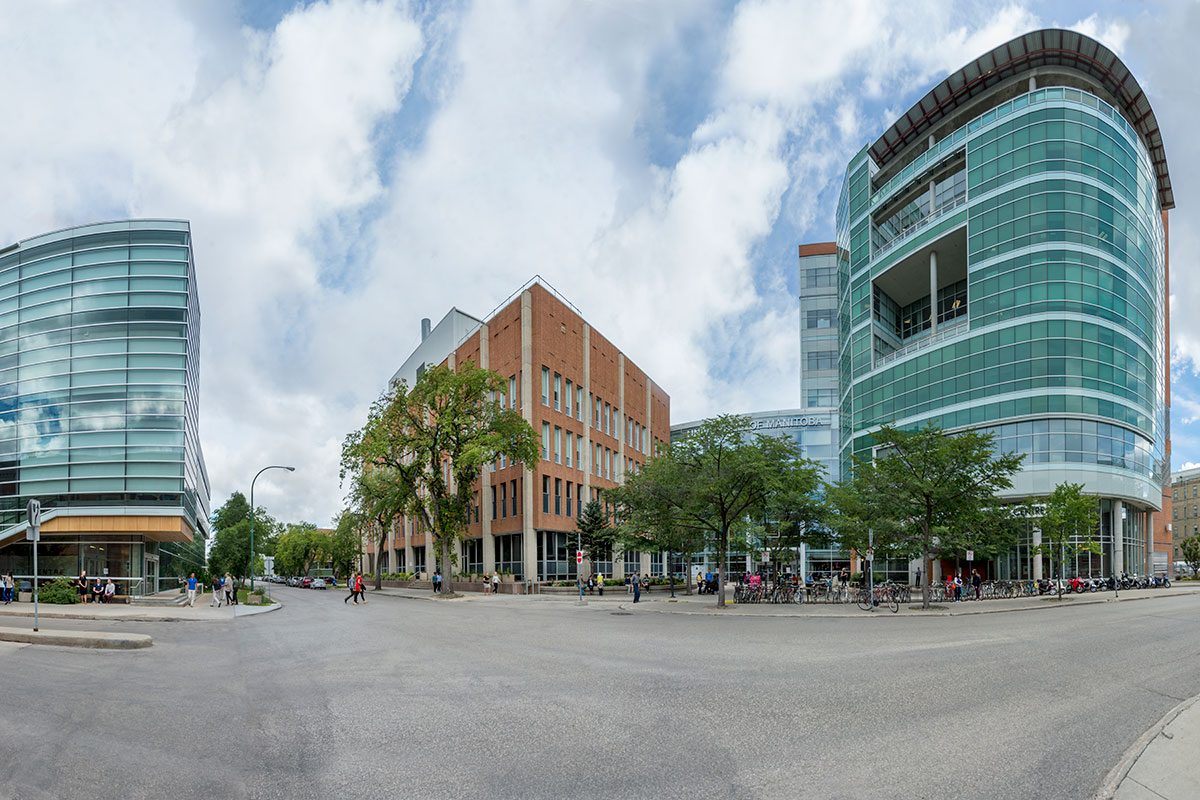 Duo inducted into RSC college
September 12, 2017 —
Professors Tracie Afifi and Salah Mahmud have been elected as members of the Royal Society of Canada's (RSC) College of New Scholars, Artists and Scientists.
The College is Canada's first national multidisciplinary recognition system, which honours emerging and productive academics for their contributions to society, with an emphasis on those who take interdisciplinary approaches to their research.
Election to the RSC is considered the highest honour an academic can achieve in the arts, humanities and sciences; and the University of Manitoba is proud to have two professors join this growing cohort of emerging national leaders.
"Drs. Afifi and Mahmud have made significant contributions to their respective fields of research and teaching," says Digvir Jayas, vice-president (research and international) and Distinguished Professor at the U of M. "We are proud of the impact of they have on the global stage and congratulate them on this worthy recognition."
The researchers will be inducted at the RSC Celebration of Excellence in Winnipeg, Nov. 23-26, 2017.
About the researchers
Tracie Afifi
An associate professor in the Rady Faculty of Health Sciences, Dr. Afifi has dedicated her life to protecting children. The main focus of her research program investigates child maltreatment: its affects on a child's mental and physical health, what factors provide children with resilience to its harms, and what interventions work to halt the maltreatment. She also studies problem gambling – how it impacts children, and what relationship problem gambling has to family violence.
She has become a recognized and trusted voice in journals and media outlets around the globe since completing her doctorate in 2009 at the University of Manitoba, publishing over 75 peer-reviewed journal publications and presented research findings and participating in over 100 media interviews for print, radio, television, and social media resulting in over 1,500 known worldwide news stories.
Salah Mahmud
As Canada Research Chair in Pharmacoepidemiology and Vaccine Evaluation, the Rady Faculty of Health Sciences associate professor leads research that will develop cost effective ways to prevent and treat some cancers and common infections. He is studying whether widely used medications such as aspirin, cholesterol-lowering drugs and antidepressants can prevent prostate, colon, cervical and other major cancers. Dr. Mahmud also evaluates the safety and effectiveness of commonly used vaccines, including the flu shot, and he developes mathematical models of infectious diseases.
Dr. Mahmud is an associate professor in both the department of community health sciences and pharmacy who has delivered no fewer than 103 presentations, published 95 peer-reviewed articles, and authored six chapters and nearly 20 reports.
Research at the University of Manitoba is partially supported by funding from the Government of Canada Research Support Fund.