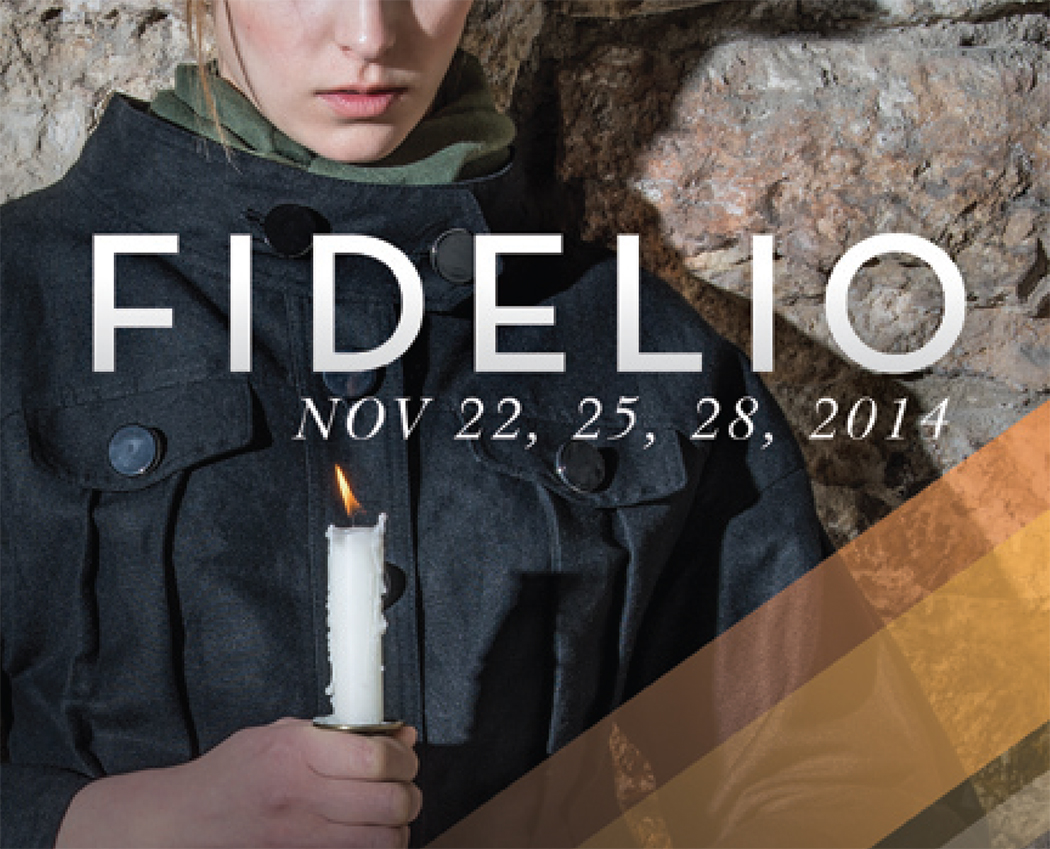 Drumroll, please! The top five music moments of 2014
December 23, 2014 —
When UM Today asked Laura Loewen for her music picks of 2014, she gave us many high points, with upcoming concerts to look forward to in 2015 and beautiful descriptions to boot. Read on for her list of music moments.
Fidelio
Manitoba Opera presented Beethoven's powerful liberation opera in November. It was a stirring performance, full of committed and amazing performances. The finale included the entire chorus, bolstered by about 50 former refugees. The presence of these refugees was incredibly moving and really brought home how relevant this opera, with its themes of oppression and freedom, still is.
Nick Cave, Jubilee Street
My husband is a huge Nick Cave fan, but I've always been a bit more on the fence about his music. We went to go see his movie, 20,000 nights on Earth, which I ended up loving and highly recommend. The movie ends with a stirring performance of Jubilee Street – this performance was definitely a highlight of the year for me. His use of texture, his sense of timing, the crescendo of sound and instruments – all of it was amazing.
Cluster Festival Pop-up dinner
The Cluster New Music and Integrated Arts Festival's motto is "Boundless enthusiasm, endless possibility…", and that sentiment was definitely on display at their festival last March. The highlight for me was the pop-up dinner. The food and wine were great, and the music thought-provoking and often surprising – XIE, U of M's innovative electronic improv group, created an electronic soundtrack built solely from the sounds created by cutting vegetables and fruit – their knife skills scared me a bit, but the music was really interesting.
Corey Hamm – The People United Will Never be Defeated! (Redshift Records)
Corey Hamm, a professor at the School of Music at UBC, won the 2014 Western Canadian Music Award for best classical recording for this amazing CD. He plays with passion, virtuosity and intense commitment. Corey's open heart and deep love of the music are clear in every minute of this recording. (You can stream the album below.)

Desautels Faculty of Music Homecoming Gala
Every September during Homecoming weekend, the performing faculty at the Desautels Faculty of Music perform in a Gala. Everyone wants to take part in this concert, so it's always a long evening, full of inspiring, virtuosic, joyful performances that remind me of what amazing people I work with.
Bonus
I know this is supposed to be a list of my top 5 music events, but here is a bonus choice. The Watermelon Song, on Youtube. Watch it right now – you'll be glad you did.
Upcoming concerts in 2015
WSO's New Music Festival (January 31 – Feb. 6, 2015)
The festival is chock-full of performances by musicians associated with the University of Manitoba. Highlights for me are the performances by former student Sarah Kirsch, a new commission by colleague Örjan Sandred, a concert featuring some of Winnipeg's amazing choirs, and the joy of going to concerts on the coldest days of the year.
Britten War Requiem (March 27 and 28, 2015)
The WSO, soloists, and two choirs are joining forces to perform Britten's requiem, based in part on words by Wilfred Owens. I attended a performance of this work many years ago, and the deep emotions I felt at that concert have stayed with me until this day.
Eve Egoyan, piano – (February 26 and 27, 2015)
Groundswell is bringing this wonderful Canadian pianist to Winnipeg to perform two distinct recital programmes on back-to-back concerts. This doesn't happen every day, and is something not to be missed.
>> See more Best of 2014 lists here.