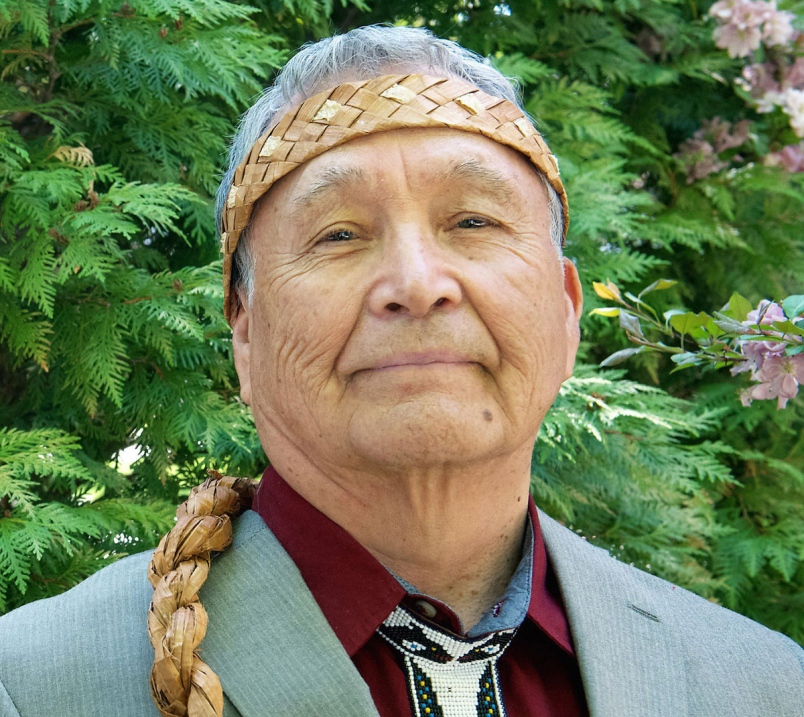 Honorary Degree An Expression of Reconciliation
UVic Recognizes Dr. Atleo's Lifetime of Leadership
June 17, 2016 —
Dr. Richard Atleo, a research affiliate for the Faculty of Education, describes the honorary doctor of education degree he received Thursday as a gesture of reconciliation.
The hereditary chief of the Ahousaht First Nation, was recognized by the University of Victoria this week for his academic and environmental leadership.
"It is recognized that an honorary degree from the University of Victoria represents one expression of reconciliation because it embraces the indigenous roots of Canada," Atleo said yesterday via email.
A respected authority on the environment, education and Indigenous Peoples, Atleo led the BC government's Scientific Panel for Sustainable Forest Practices in Clayoquot Sound from 1993-1995. He also contributed to five major reports now models for merging science and traditional knowledge.
"As a lifelong champion for education, Dr. Atleo has made significant contributions to Indigenous education, environmental research and raising the profile of Indigenous knowledges across the country and particularly in B.C.," said David Mandzuk, Dean of the Faculty of Education. "This honour is well deserved, and we have been proud and honoured to have him be a part of the Faculty of Education 'family' at the University of Manitoba."
Trained as an elementary school teacher, Atleo rose to become a strong voice for education—especially for Indigenous Peoples and communities—culminating in his helping to establish the First Nations Studies Department at Vancouver Island University, where his son Shawn Atleo was appointed chancellor.
Since then, Atleo has served as, associate adjunct professor at the University of Victoria, board member of the Centre for Indigenous Environmental Resources in Winnipeg, and senior advisor to Ecotrust Canada.
Atleo is husband to Marlene, associate professor in the Faculty of Education, and father of former national chief the Assembly of First Nations, Shawn Atleo.