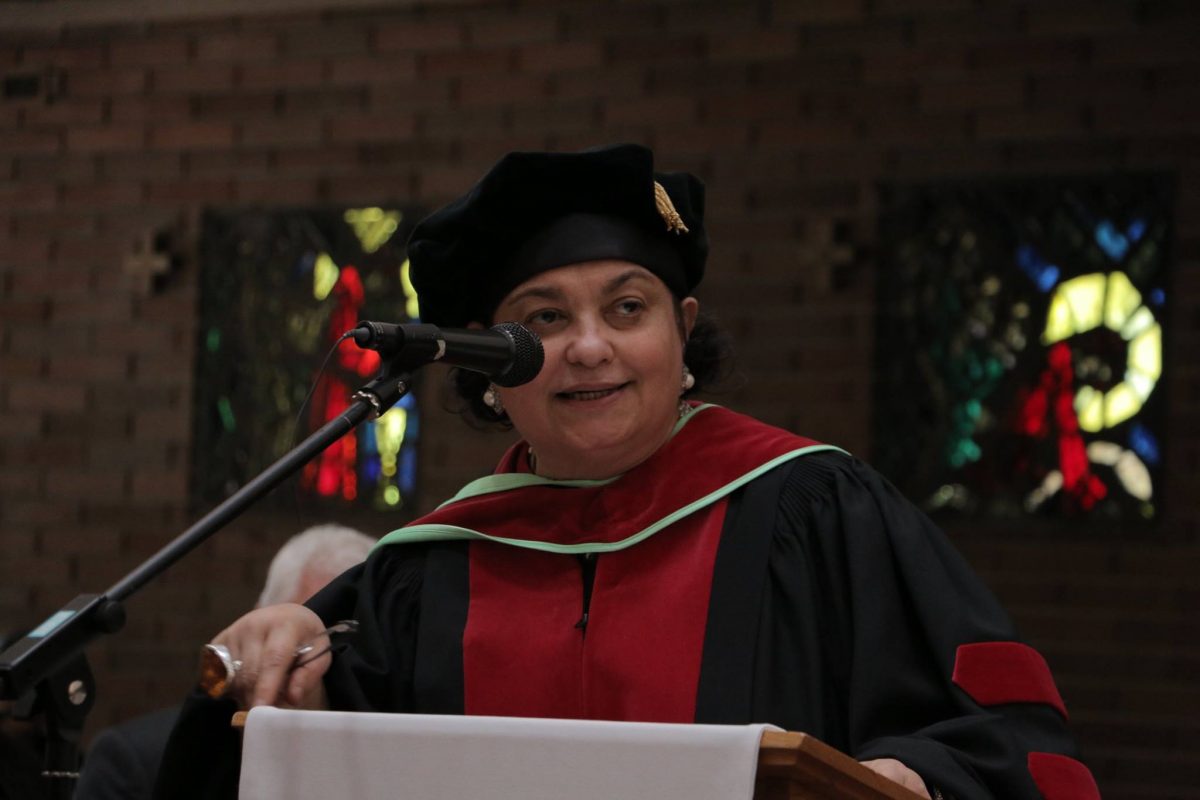 Dr. Moti Gharib Shojania Environmental Award Established at St. Paul's College
Dr. Moti Gharib Shojania Environmental Award Established at St. Paul's College
June 22, 2022 —
The Board of Directors of St. Paul's College Foundation Inc. and the Board of Governors of St. Paul's College are pleased to announce the recently established Dr. Moti Gharib Shojania Environmental Award.
The award will be given annually to a St. Paul's College graduate student or alumni member (holding either a Ph.D. or Master's degree) who is currently working towards, advocating for, or conducting research focused on the restoration and protection of the global environment. The value of the annual award is $10,000.
The award is support by a $100,000 fund that was established by the family of Dr. Mohtaram (Moti) Gharib Shojania to honour her legacy with the College. Dr. Shojania, a former English professor at the University of Manitoba, served as the Dean of Studies at St. Paul's College from 2012 until 2017.
A long-term faculty member of St. Paul's College, Dr. Shojania was also a writer, poet, and educator. During her time as Dean of Studies, she was instrumental in securing a significant art collection from local artist Mary Valentine which is now on display in Hanley Hall at St. Paul's College. She oversaw the transformation of the College's award ceremonies and was an active participant in several significant lectures and community events. She also secured the University of Manitoba's Knight Lectureship for St. Paul's College to invite Senator Murray Sinclair, whose work as the Chief Commissioner of the Truth and Reconciliation Commission was the primary focus of his address.
A passionate advocate of the arts, Dr. Shojania actively supported the Winnipeg Art Gallery, Winnipeg's Contemporary Dancers, Royal Winnipeg Ballet, Royal Manitoba Theatre Centre, and Manitoba Chamber Orchestra. While serving as Chair of the Winnipeg Arts Council Board, she was instrumental in securing Winnipeg's designation as a Cultural Capital of Canada. This distinction included a $2 million federal grant, enhanced by additional contributions from the private and public sectors
The Award will be given each year in January at the St. Paul's Day Academic Awards Ceremony, which celebrates the Feast of the Conversion of Saint Paul the Apostle, an annual event in which Dr. Shojania played a prominent part in her role as Dean of Studies.