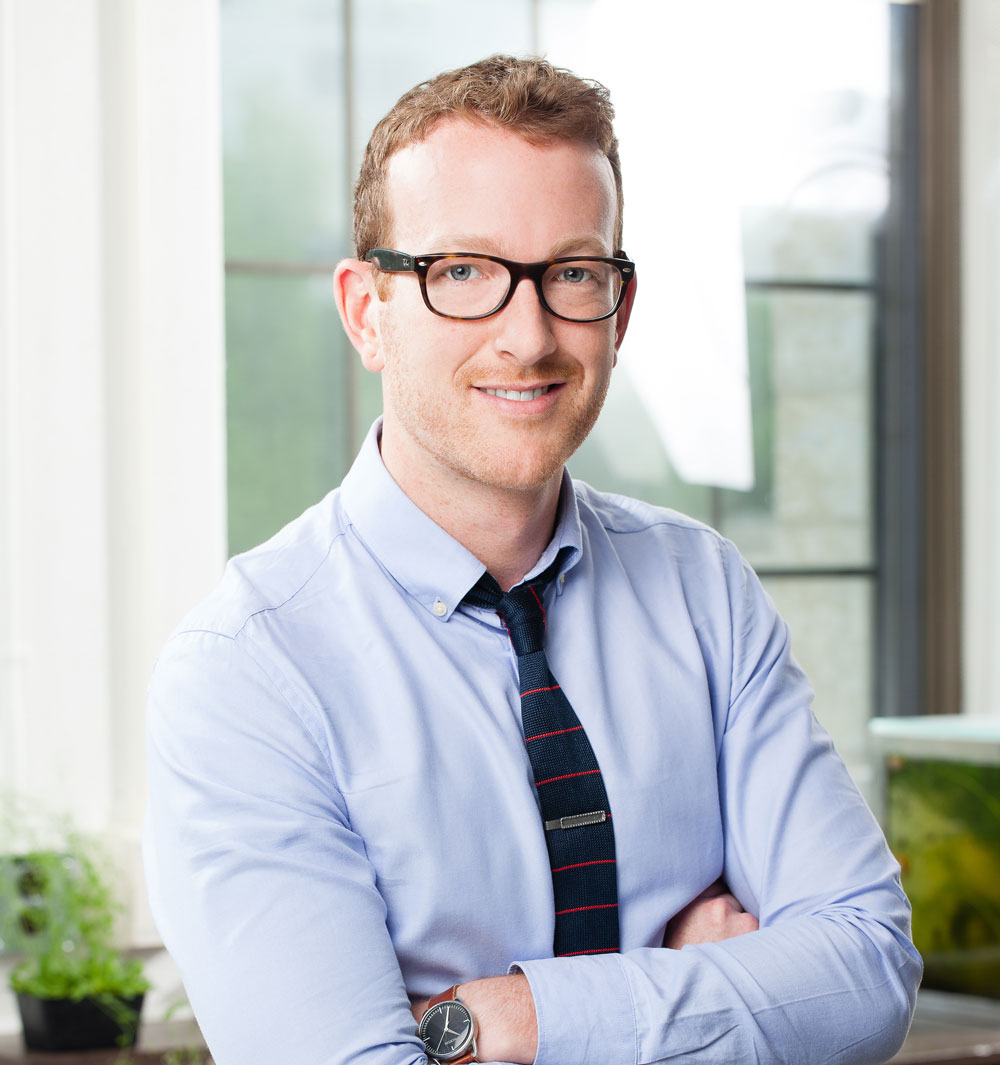 Dr. Mark Belmonte, nominated to CBC Manitoba's Future40!
March 11, 2015 —
Dr. Mark Belmonte, department of biological sciences, is recognized by CBC Manitoba as one of the province's new generation of leaders, builders and change-makers under the age of 40!
As the nomination reads,
"Belmonte is a most deserving candidate for recognition as one of CBC Manitoba's Future 40 in the area of Science and Technology. His work holds the promise of solving world food shortages while significantly bolstering Manitoba's agricultural economy. Put bluntly: Mark's research rocks! He is making highly original and important contributions to our understanding of plant development through the application of cutting-edge next generation molecular and plant laser micro-dissection techniques that herald major advances both within the domain of theoretical biology and in their practical application to the world's agricultural producers. By elucidating the mechanisms via which plant pathogens attack and ultimately damage their host plants, and developing novel and cost-effective means to control and impart resistance to infectious organisms such as fungal pathogens that attack canola, Mark's work makes major contributions to Manitoba's economy, and keeps Manitoba on the world stage in the area of agricultural research. His admirable publication record in the scientific literature includes 39 publications in top academic journals such as the Proceedings of the National Academy of Sciences USA, Plant Cell, Plant Journal and PLoS ONE, while numerous prestigious invitations to present his labs research findings around the world, and millions of dollars in research funding supporting Dr. Belmonte's work, attest not only to the importance of his research, but his quality as a young and increasingly productive scientist.
Since his initial appointment as Assistant Professor and subsequent early promotion to Associate Professor in the Department of Biological Sciences at the University of Manitoba, Mark's teaching and research contributions have charged our department with a sense of excitement. In lecture and lab, students in his courses universally offer high praise for Dr. Belmonte's talents as an educator. His enthusiasm is truly infectious, and thus it is no wonder that both undergraduate and graduate students alike have eagerly flocked to his highly productive lab group to learn cutting-edge techniques in plant biology under Mark's tutelage. Indeed, since joining our department in 2009, Mark has directly supervised over 20 ambitious young scientists from high school to doctoral students that dream of moving science forward in Manitoba. His enthusiasm, sincerity, and achievements as a researcher have similarly charged several senior colleagues with a new sense of purpose, fostering original and productive collaborations that transcend and expand Mark's focus and talents to new biological systems.
To say Mark's future is bright is an understatement. He is rapidly emerging as a premiere researcher at The University of Manitoba, and with an exponential increase in invitations to present his findings internationally, is exporting the achievements of young Manitoban's in Science and Technology to the world at large. Given his already stellar list of achievements, along with his promise to make ongoing contributions that combine exceptional academic with applied value, he is highly deserving of inclusion as one of CBC Manitoba's Future 40. I thus encourage you to afford Dr. Mark Belmonte every possible consideration in selecting this year's award recipients in Science and Technology."
Sincerely, Dr. James F. Hare