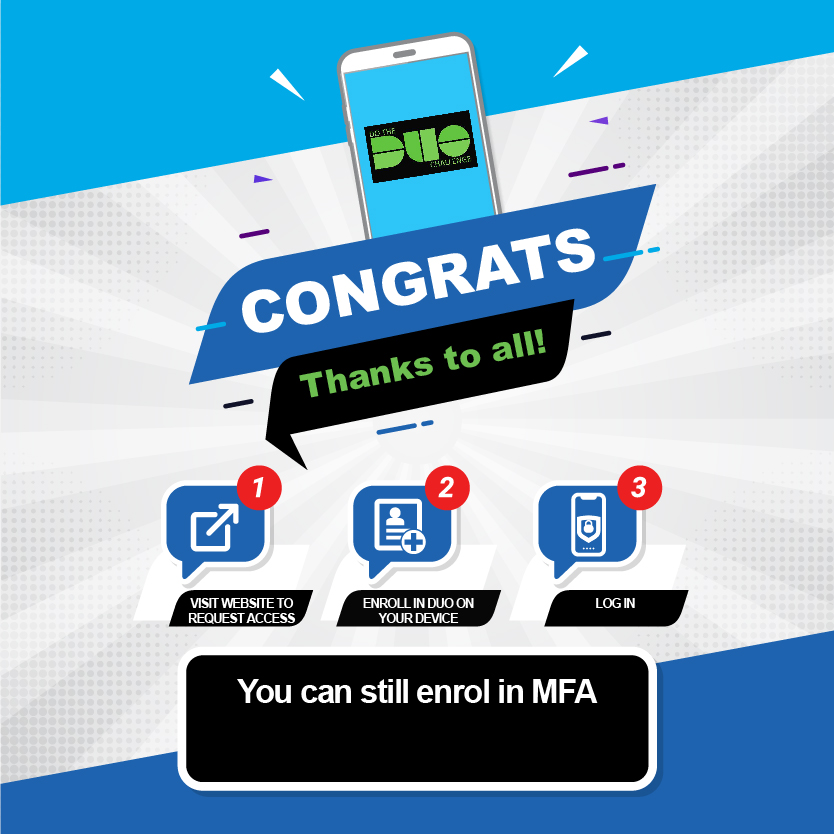 Do the Duo Challenge final draw winners
Congratulations to the winners of an iPad 9 and iPhone 13!
March 4, 2022 —
The Do the Duo Challenge is over and we have our grand prize winners. Thank you to all who enrolled in multi-factor authentication (MFA) over the last month.
iPad 9 winners
Barbara Triggs-Raine
Linda Muzamuzi
iPhone 13 winners
Delwar Hossain
Saumen Mandal
Congratulations to all the winners of the Do the Duo Challenge!
Multi-factor authentication is one of several good computing practices to ensure your personal information and data stays safe. It's not too late. You can still enrol in MFA using the MFA opt-in form.
For more information about UM multi-factor authentication, visit https://umanitoba.ca/multi-factor-authentication.