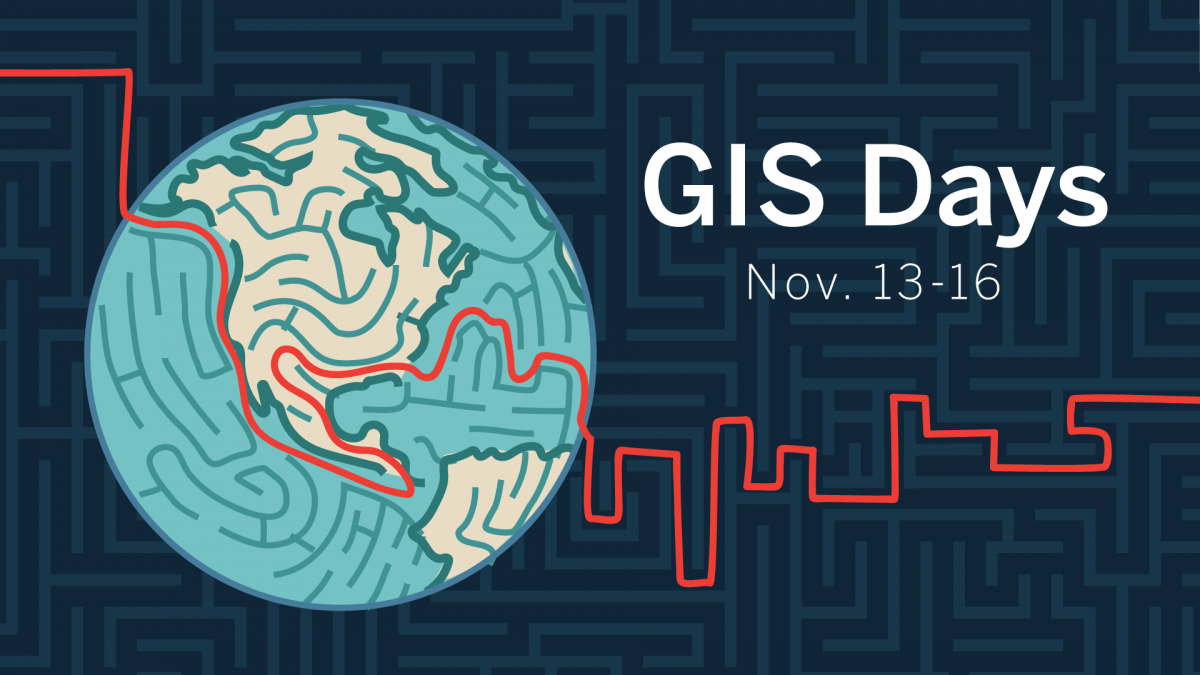 Discover the science of where with UM Libraries
Register for GIS Days Nov 13-16
November 2, 2023 —
Join the map-tastic GIS Days 2023 with UM Libraries from November 13-16!
UM Libraries continues to partner with Western University and other organizations to offer free in-person and virtual mapping events, including lightning talks, workshops, a map gallery, and Trivia Night. Check out the interactive program.
Virtual GIS Days
November 13, 14 and 16, from 8:30 a.m. to 5:00 p.m. (come and go as you please).
Vote for your favourite maps in our map gallery, and your favourite lightning talk presentations. Network within our GIS Days Slack channel, or drop in to one of our tutorial sessions. Presentation topics range from mapping natural disasters to Canadian suburbs, from putting cows on the map to narrative travel in the Canterbury tales.
Register here for virtual sessions
In-person GIS Days
November 15, from 12:00 p.m. to 2:00 p.m., Archives Classroom (Third floor of Elizabeth Dafoe Library, University of Manitoba).
Bring your lunch, meet your peers, and join our panel discussions. We hope to spark a conversation with this event and welcome all questions and discussions.
Please register in advance due to limited seating.
Panel 1: Faculty members from across campus will discuss their research, how they integrate GIS into their teaching, gaps in support on campus, and research assistant needs.
Panel 2: Alumni working in GIS and students who are currently working on GIS projects as RAs or TAs. They will discuss their experiences, offer advice on tools and workflows, and share any support gaps they encountered.
Hybrid trivia event
November 16, starts at 6:00 p.m.
This event will be held virtually via Zoom and also in-person at the Western University Grad Club. There will be lots of prizes available. All are welcome.
What is GIS Days?
GIS Days offer you the chance to learn more about geography, mapping and real-world applications of GIS that impact our communities. Drop in and out depending on what presentations pique your interest and listen to presenters from around the world.
Who can attend?
Everyone from anywhere in the world is welcome to attend GIS Days, whether you're a high school student, university staff, faculty, graduate, undergraduate or community member, technically inclined or not.
Happy mapping!