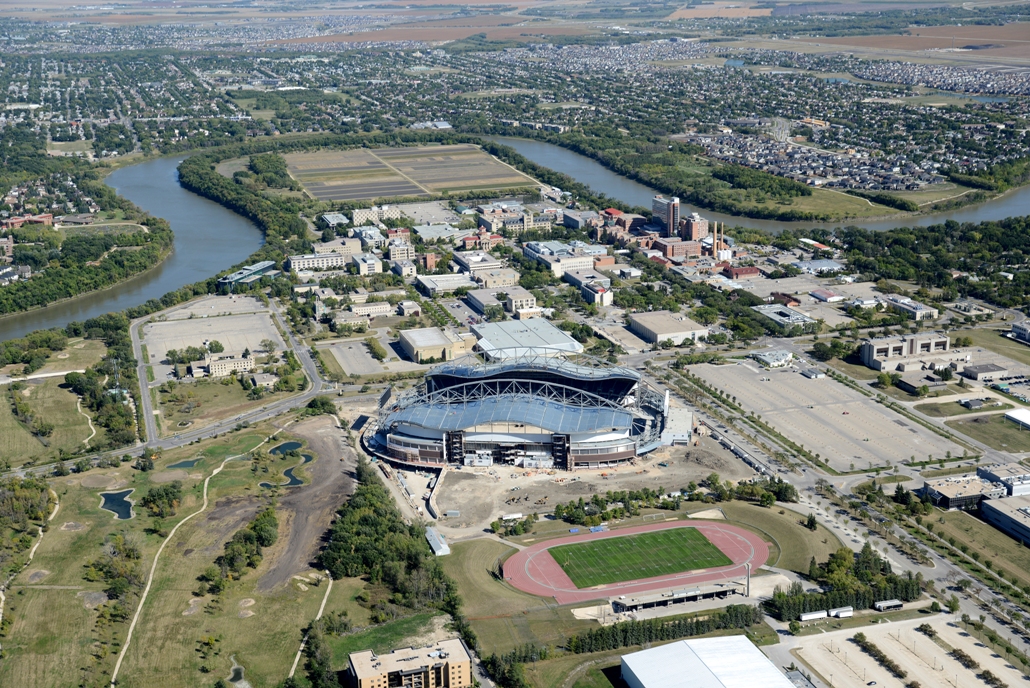 Directors sought for the founding Board of UM Properties GP Inc.
November 3, 2017 —
The University of Manitoba is seeking committed individuals to help guide the development of an exciting new destination neighbourhood for living, recreation and learning.
Projected as part of the 2016 Visionary (re)Generation Master Plan, board directors are now being sought for UM Properties GP Inc., which will develop the former Southwood Golf Course land acquired by the University of Manitoba in 2008. Developing the Southwood Lands is a once-in-a-generation chance to transform a university into a place like no other that enhances the daily lives of all who learn here, work here, play here or call it home.

The possibilities are exciting, says Andrew Konowalchuk, associate vice-president (administration). He and his team have been instrumental in the extensive consultation and development process of the Visionary (re)Generation project.
He says, "As the Visionary (re)Generation Plan is refined and realized in consultation with all of our community stakeholders, we look forward to the development of this new mixed-use community as a multifaceted expression of the university's linkages with the city."

The corporation will operate under a new legal structure, a hybrid Limited Partnership and Trust, approved by the Board of Governors in June 2016. Under this structure and with a board of directors appointed by the Board of Governors, UM Properties GP Inc. will develop the lands in a manner consistent with the principles articulated in the Visionary (re)Generation Master Plan.

The principles entail that the development be: connected; a destination, sustainable; a community; an example of Indigenous design and planning; and transformative.

"The inaugural Board of Directors of UM Properties GP Inc. will have an extraordinary opportunity to contribute to the transformation of the campus and our city and province," says President and Vice-Chancellor David Barnard.
"This new, transformative, mixed-use community will meet the needs of the University's future in a way that recognizes the Indigenous reality of Manitoba, integrates with surrounding communities, and supports environmental and resource sustainability."

The founding board selection committee comprises three members of the Board's Governance and Nominating Committee, named by the Chair, and members of the University administration. It will search, recruit and recommend to the Board of Governors the Board of Directors of UM Properties GP Inc.
See more here: https://www.odgersberndtson.com/en-ca/opportunities/