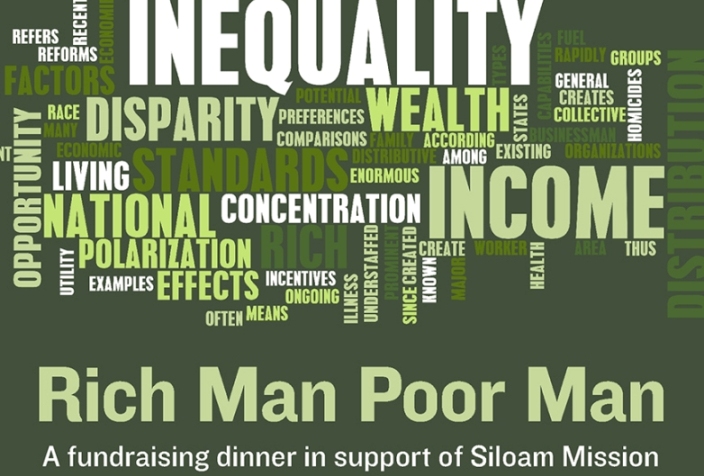 Dine like the rich, or the poor
February 3, 2014 —
Thursday, February 6, marks the third-annual Rich Man Poor Man event, a unique student-run and student-driven charity dinner that is about giving back to our community. It is a night centered on food security, access to housing, and advocacy, featuring speakers, a theme dinner, and silent auctions. All proceeds will be going to support Siloam Mission.
"Throughout our medical student training, we have been instilled with the values of advocacy and community," says Scott Hodgson, Rich Man Poor Man Event Chair and second-year medical student. "This event is our answer to those teachings. We are asking for your help in making this event the success that it needs to be.  Please support this student event by buying tickets or making donations."
The theme dinner is symbolic; one out of every eight people will receive a Rich Man meal, a three course meal with wine. The other seven will receive the Poor Man meal, a one course meal without wine.
Over the past two years, the students have raised over $5,000 for different charities throughout the city, including Winnipeg Harvest. The funds raised have been donated in full, and have made actual impacts within the community.
This year the event will be held in the University of Manitoba's the Bannatyne Campus's Brodie Atrium at 727 McDermott Ave.
Individual tickets are listed at $50 per person and $25 per student. Tickets can be purchased at the University of Manitoba's Bannatyne Campus at 260 Brodie Centre.