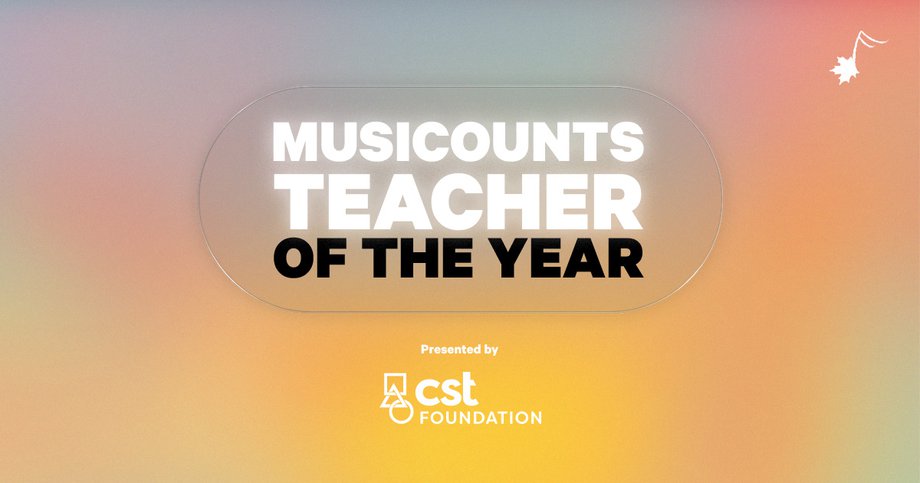 DFOM instructor among nominees for MusiCounts Teacher of the Year Award
March 21, 2022 —
Each year, the MusiCounts Teacher of the Year Award recognizes an exceptional Canadian music teacher. The award presented by the Canadian Scholarship Trust Foundation was established in 2005 and to date has celebrated the accomplishments of 16 music educators across Canada.
This year, the leading music education charity announced five nominees for the 2022 awards. Among their nominees one Desautels Faculty of Music teacher, Jewel Casselman from Lakewood School in Winnipeg, Manitoba.
Jewel Casselman is part of the Orff Teacher Certification program at the Desautels Faculty of Music, where she has been teaching the recorder component of the Orff Levels courses at the University of Manitoba since 2000. She is a K-5 music specialist at Lakewood School. She teaches an Orff-based program, running Orff and handbell clubs along with primary and intermediate choirs. Casselman has completed her post-baccalaureate and master's degree in Education with a focus on the arts.
Among the key attributes and evaluation criteria are passion and commitment to teaching, demonstrated history of providing meaningful musical experiences for students. All the nominees strive to preserve the livelihood of music education in their school and community.
"Thanks to their commitment, expertise, passion, and resilience, young people all across the country experience the power of music and its many benefits," said Kristy Fletcher, President of MusiCounts.
Learn more about our Professional Development Programs