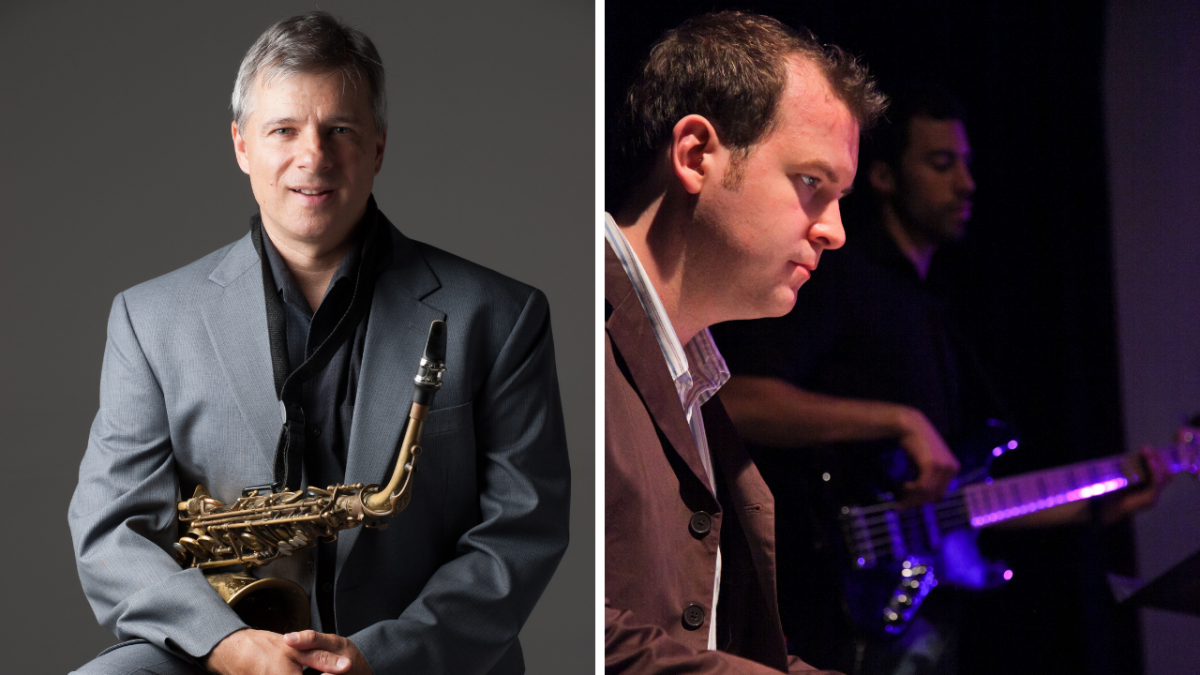 DFOM Faculty among Juno Awards Nominees
March 16, 2022 —
The nominees for this year Juno Awards were announced earlier this month. Among the artists nominated, two DFOM faculty share the top honor of being contenders for the award 51st annual celebration.
It would be a great honor to win. But to me the nomination is already a win for all the nominees, and I'm thankful to be included among them. – Jon Gordon
Pianist Will Bonness, and saxophonist Jon Gordon are among this year's nominees from the Desautels Faculty of Music. "I was very honored and very happy for my friends Will Bonness and Jesse Ryan who are also nominated in the same category," explains Jon Gordon.
Both Will and Jon are nominated under the same category of Jazz Album of the Year (Solo) Category. Both musicians have been working together and are featured in each other's albums. Will Bonness album Change of Plans features Jon Gordon on sax. While Will Bonness is featured as a pianist on Jon Gordon's album Stranger than Fiction.
For Jon Gordon, "the most rewarding part of this particular album to me was all the different contributions we got from incredible musicians from all over North America- Winnipeg, Vancouver, New York City, Philadelphia, St Louis, and southern Illinois."
Congratulations to all nominees!
The Juno 2022 winners will be announced on May 15 in Toronto.