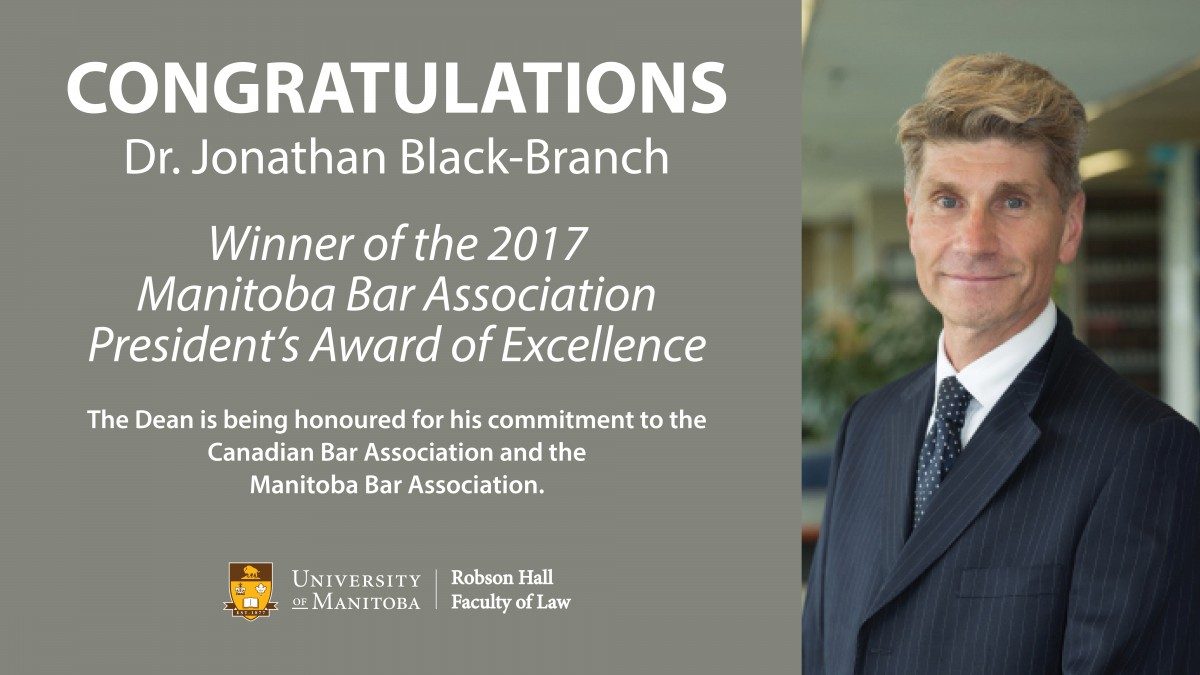 Dean of Law receives MBA President's Award
Manitoba Bar Association recognizes contributions of Law Faculty Dean Jonathan Black-Branch to legal profession
February 7, 2018 —
Robson Hall congratulates Dr. Jonathan Black-Branch, Dean of the Faculty of Law, on receiving the Manitoba Bar Association's President's Award of Excellence.
The Award recognizes an individual whose contributions as a member of the MBA deserve special recognition for promoting the ideals of the MBA.
When a University faculty member receives special recognition from their local professional association, it serves to remind the profession of its roots. 'We all studied there, once' is a sentiment that applies to many practicing members of the Manitoba legal community when it comes to hearing news about Robson Hall.
Dr. Black-Branch, received the award at the Mid-Winter Awards Luncheon held January 19.