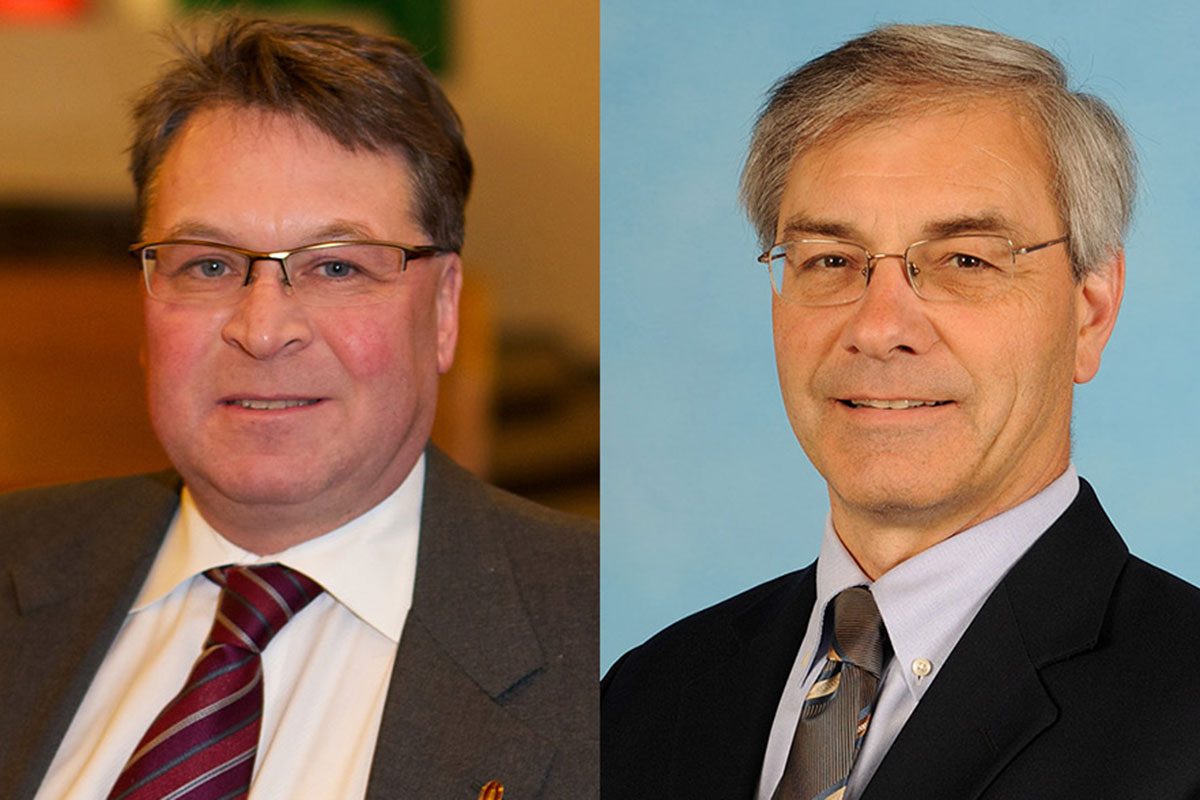 Dean announcements
May 8, 2017 —
St. Paul's College has re-appointed its Rector and the Faculty of Architecture has a new Dean, with both positions serving as significant roles at the University of Manitoba.
St. Paul's College
Dr. Christopher Adams has been reappointed as Rector of St. Paul's College, a position he has held since 2012.
Holding a PhD from Carleton University and two degrees from the University of Manitoba (St. Paul's College), Dr. Adams began his career as a market researcher in Toronto. Upon moving back to Winnipeg, he served as Vice-President at the Angus Reid Group and Probe Research.
As Rector of St. Paul's College, Dr. Adams oversees all operations and finances in the College, including the Jesuit Centre for Catholic Studies and the Arthur V. Mauro Centre for Peace and Justice.
Faculty of Architecture
With a career encompassing more than 35 years in industry, government, university research centres and the academy, Dr. Jonathan Beddoes has been appointed as the Dean of the Faculty of Architecture.
He has held this position in an interim capacity since September 1, 2015.
During his short time in the position, Dr. Beddoes has worked with the faculty to review its environmental design program, recruited key faculty positions and reactivated the CAST facility. He has demonstrated exceptional skills as an academic administrator and is valued for his highly collaborative approach, his strong commitment to professional education, and his demonstrated record of working in partnership with professional associations and organizations.
Dr. Beddoes will concurrently continue to serve as Dean of the Faculty of Engineering.