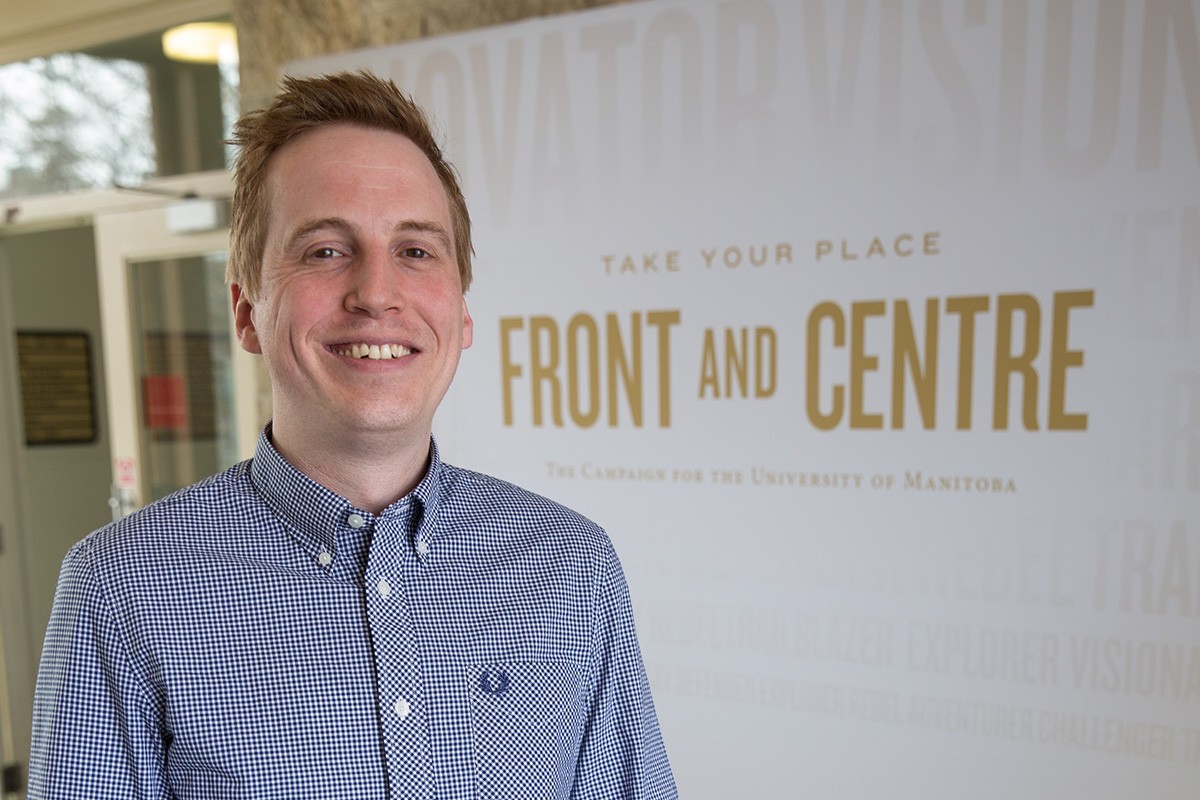 Daycare spaces get boost through UMGSA gift to Front and Centre campaign
University of Manitoba Graduate Students' Association gives $300K
April 27, 2016 —
The University of Manitoba Graduate Students' Association (UMGSA) has given $300,000 to the Front and Centre campaign to support an increase to the number of campus childcare spaces for student parents.
"It was four years ago that one of the past UMGSA presidents brought the issue of childcare forward to me and others in administration and pushed us to get the childcare initiative going. Here we are today and it's a dream come true," says Susan Gottheil, vice-provost (students). "Because with their contributions, we are really on our way to welcoming so many more young children to campus who will become the future generation of students. Thank you to the graduate students association for being visionaries and trailblazers."
The gift was announced on April 27 in the St. John's cloister, with members of UMGSA, fellow graduate students, faculty, staff and representatives from on-campus day care centres. The UMGSA represents the nearly 3,800 graduate students at the University of Manitoba.
"It was actually a member of the graduate student association who first brought the issue forward and it was only then that we really saw how great the need was," says Kristjan Mann, president of UMGSA. "I would like to congratulate all grad students on their contribution and commitment to providing accessible and affordable childcare on campus."
"Having access to childcare can mean the difference between academic success or failure. It can mean the difference in advancing in your studies or making the difficult decision to pause your studies or even leave your program," said Student Advocacy & Accessibility Director Brandy Usick, who is also co-chair of the Childcare Working Group.
The need to expand the current availability of affordable childcare for University of Manitoba students, and the benefits of this for both student and child, were identified through the University's Childcare Initiative. A 2015 report outlined significant needs of student, staff and faculty parents, including the limited availability of on and off-campus childcare spaces.
"The UMGSA has always been an active and engaged member of our campus community. As an advocate and representative of our graduate students, they have shown great dedication and leadership in supporting graduate students' interests here at the University, and with all levels of government," says John Kearsey, vice-president (external).