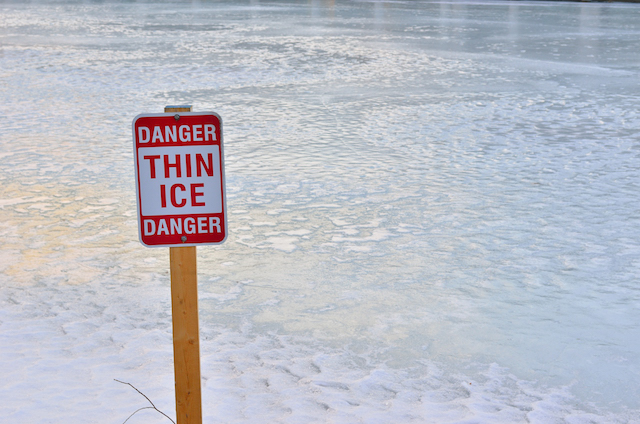 Danger! Stay off the river ice
November 21, 2017 —
The University of Manitoba warns students and staff about thin ice currently on our rivers and retention ponds.
These conditions are extremely hazardous at this time and falling through the ice can have tragic consequences.
Ice thickness is also not uniform at this time of the year. In areas of high current, ice can be very thin and one can readily fall through. The rivers are swift and very cold.
Do not walk onto any ice on these bodies of water. The University of Manitoba requests that its community comply with this advice and stay off the ice at this time.