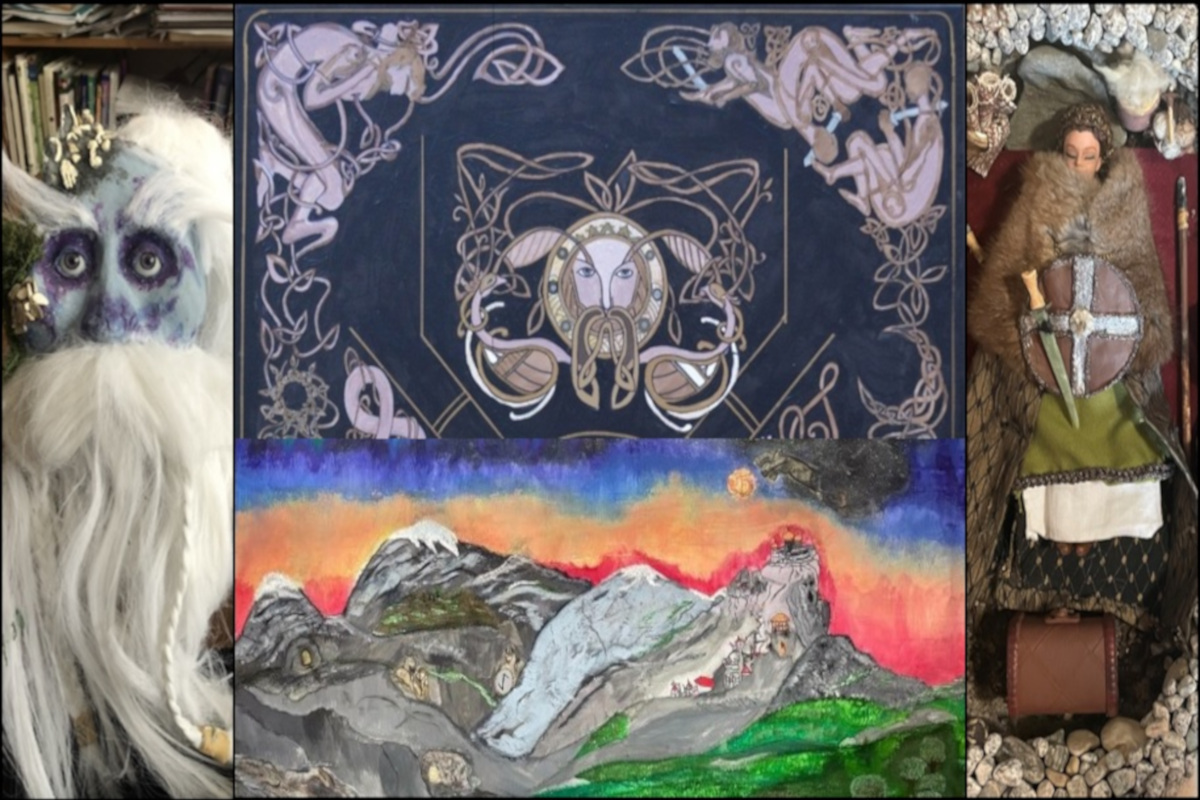 Creation Myths of the North: An Exhibit of Student Artwork
Icelandic Department showcases students' works inspired by Old Norse myth and legends
September 16, 2022 —
How did the Vikings imagine the creation and destruction of the world – and how can we connect to their beliefs, prophecies and visions today?
The Department of Icelandic Language and Literature has established a "free play" tradition which encourages students to pursue original projects and create new works inspired by Old Norse myths and legends. Creation Myths of the North: An Exhibit of Student Artwork shows some of the pieces created by students over the last few years.
OPENING
Artists and scholars will discuss their work at an opening with a reception to follow in the Icelandic Boardroom. The event is open to the public and all are welcome to attend.
Date: September 22, 2022 (Thursday)
Time: 2:30 p.m. – 5:15 p.m.
Venue: Icelandic Reading Room, Third Floor, Elizabeth Dafoe Library, University of Manitoba
The event will also include a discussion of the new book Cultural Legacies of Old Norse Literature: New Perspectives, based on research and events supported by the Department.
EXHIBITION
The exhibition showcasing student artwork comprises original and multimedia pieces and will be displayed.
Date: September 22, 2022, to December 1, 2022
Time: 8:30 a.m. to 4:30 p.m., Monday to Friday (Check hours)
Venue: Dr. Paul H.T. Thorlakson Gallery, Icelandic Reading Room, Third Floor, Elizabeth Dafoe Library, University of Manitoba