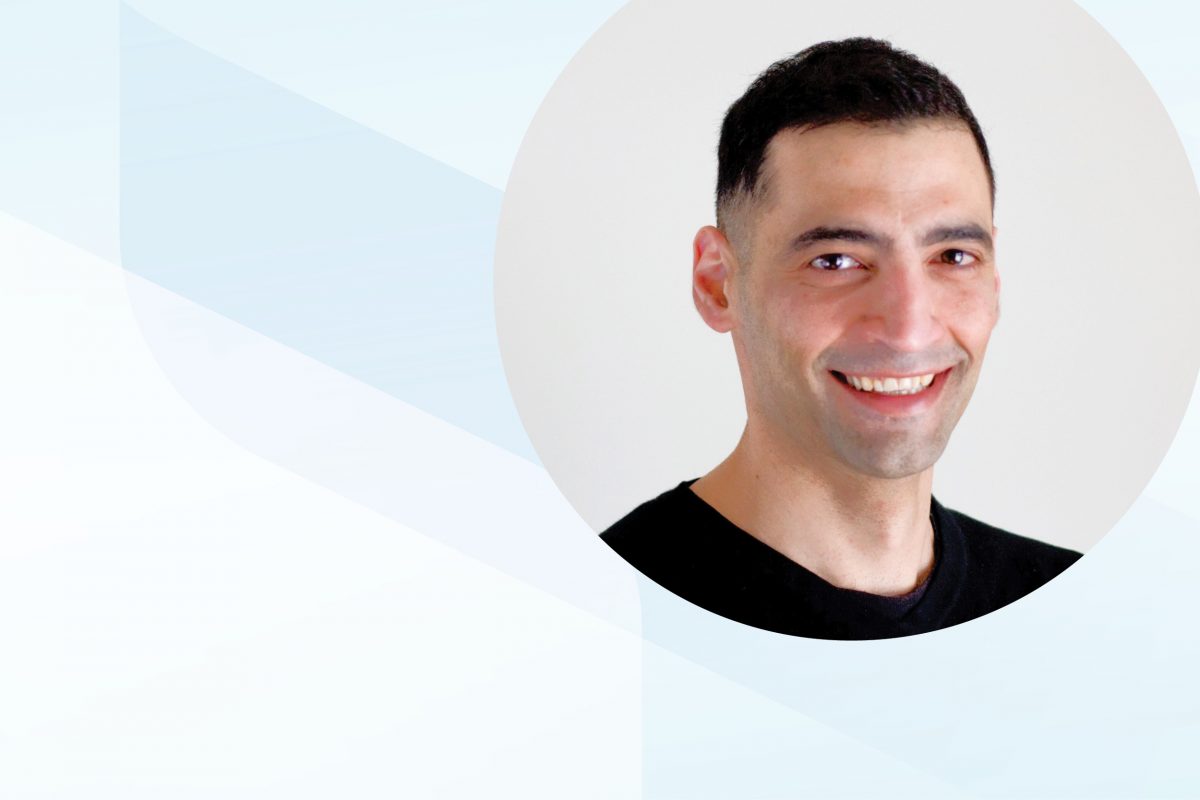 Creating anti-racist solidarity through shared experience
Fadi Ennab joins UM as a 2022 Vanier Scholar
November 28, 2022 —
As a first-generation Palestinian Canadian, Fadi Ennab has always felt a strong affinity to advocacy work, especially on issues related to racism, refugees and police violence. Now, the father of one has brought his advocacy into academia where he will study ways to build anti-racist solidarity between Indigenous peoples and refugees living on Indigenous land.
Ennab is one of nine Vanier Scholars attending UM this year – the highest number in the university's history. Vanier Scholars are considered Canada's top graduate students and receive a scholarship of $150,000 over three years towards their research.
A two-time UM alum, Ennab [BA(Hons)/07, MA/10] joined the Faculty of Education this fall to work on his PhD.
UM Today caught up with Fadi Ennab to learn more about his and the research he'll be doing at UM.
WHAT WILL YOU BE WORKING ON IN THE FACULTY OF EDUCATION?
Refugees are often "welcomed to Canada" and encouraged to "settle" on Indigenous lands without much understanding of the Indigenous context or the legacy of settler colonialism, despite the calls to action made by the Truth and Reconciliation Commission in 2015 to the federal government. Even though newcomers and Indigenous peoples live in proximity to each other and share similar experiences with racism and displacement, racial tensions between the groups are common in city spaces. My research will explore ways to build and maintain anti-racist solidarity based on mutual support and understanding. I will be interviewing refugees to ask them about their experiences in homemaking on Indigenous lands and how their own experiences of racism impact their relations with Indigenous peoples. As the son of a Palestinian refugee and a racialized immigrant on Indigenous lands, I viscerally understand the need to live freely without borders and racism. These experiences have pushed me to be involved in advocating against racism in Winnipeg.
HOW WILL THIS IMPACT THE BROADER COMMUNITY?
The findings of this research are relevant to anyone interested in issues related to racism, cross-cultural relations, social movements, and citizenship. By promoting education based on refugee experiences that is critical of settler colonialism and official discourses of multiculturalism, my research will open conversations about responsible ways of living on Indigenous lands. This will promote anti-racist mobilization and cross-cultural relations in the community that defy Eurocentric ways of thinking of citizenship and one's relations to the land.
WHERE DO YOU SEE YOURSELF IN FIVE TO 10 YEARS?
My goal after completing a PhD is to do further research and teaching that advocate for racial equity and challenge oppression both in and out of academia. I plan to work in collaborative ways with structurally disadvantaged communities. There continues to be an underrepresentation of racialized people within academia; as a first-generation Arab scholar, I hope to contribute to the movement of decolonizing academia.
WHAT DOES IT MEAN TO YOU TO BE THE RECIPIENT OF THE VANIER SCHOLARSHIP?
I am very grateful to my family, friends, and mentors who helped me be where I am today. Receiving a Vanier Scholarship is a validating experience. Many voices have and continue to be excluded from academia. Being recognized as a Vanier Scholar will help highlight my work and allow me to connect with a larger network. The three-year funding provided by this scholarship allows me to focus on my PhD program and research while maintaining a family life.