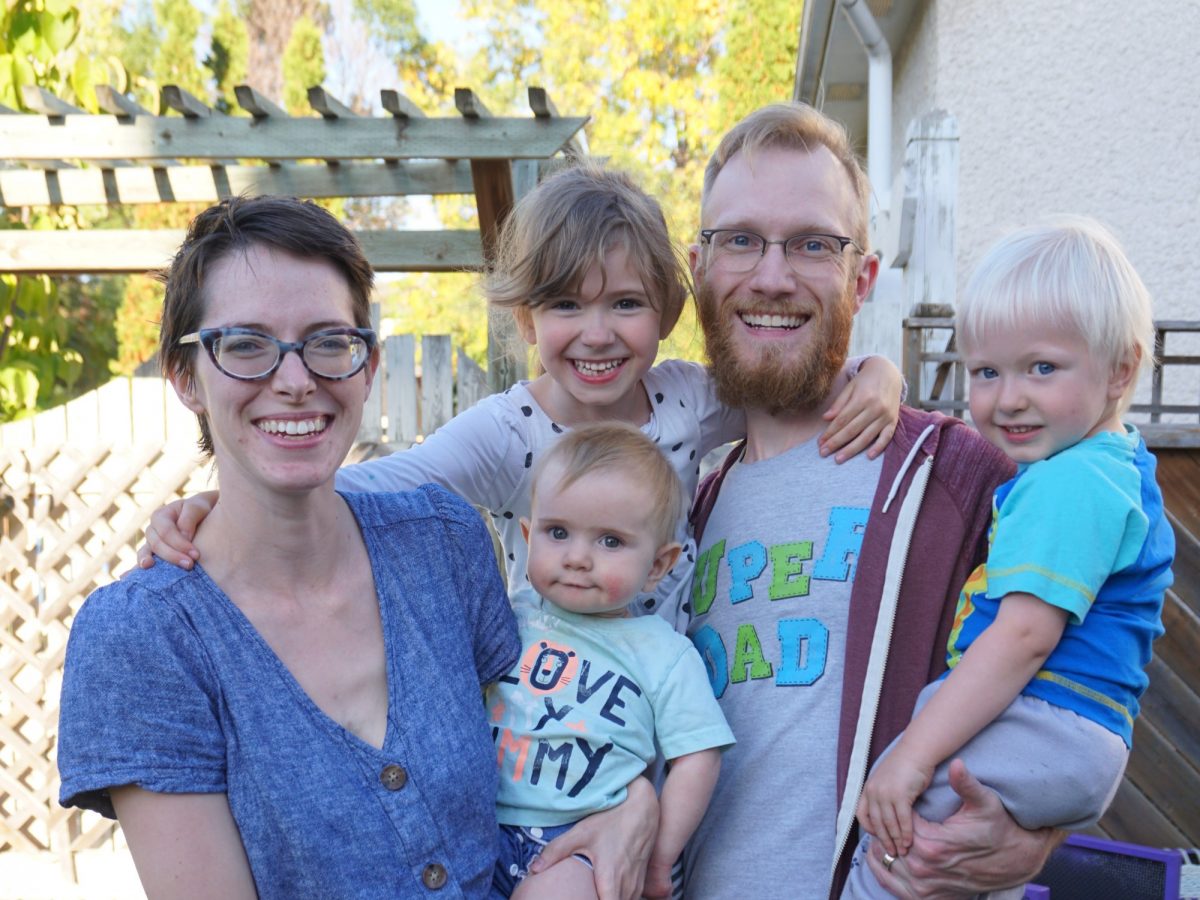 Convocation October 2020: LLM Student Steve Falkingham
Exploring Trust issues in the Law
October 15, 2020 —
Majoring in Classics at the University of Manitoba may not have led Steve Falkingham [BA/08, JD/17] directly to a career in corporate and commercial law at a major Winnipeg firm, but it may have been a factor in his dedication to continuing his education. Being a strong advocate for lifelong learning definitely had a role in his decision to return to his law school alma mater to complete a Master's degree in Law, from which he graduates this fall.
After working for six years in sales and marketing at a large corporation, Falkingham returned to school in 2014 to obtain a Juris Doctor degree, but after receiving his Call to the Manitoba Bar in 2018 and starting a legal practice at D'Arcy & Deacon LLP, his thoughts returned to continuing his education once again. "My LLM was mostly for interest's sake," he explained. "I enjoyed law school and the opportunity to study a part of the law in depth was very attractive."
Falkingham's decision to dive into graduate studies at UM was influenced by the advantages of being able to continue to practice law full-time, and be near family. "I thought that in order to undertake an LLM, it would mean having to take time away from my practice and if I did, it would likely not be for a few years. After learning more about the program and discussing with [Associate Dean of Research and Graduate Studies] Dr. [Donn] Short, I realized it was something I could start working on right away. Winnipeg is also home for me—it was important to have my family and support system during my LLM, especially when my wife and I welcomed our third child in January."
The appeal for an already-established practicing lawyer to do a Master of Laws degree can possibly be due in part to Associate Dean Short's efforts. "The last few years, I have been promoting our LLM to local professionals," said Short. "This year, all of our students are local professionals working full-time and studying at Robson Hall. It can be done! Lawyers and others choose to do an LLM for a variety of reasons, including developing their expertise in their professional areas, taking their careers in a new direction or to help support achieving other long-term professional development goals."
Short, who was Falkingham's thesis advisor, said, "Steve has produced a very useful thesis for anyone interested in trusts and wills, particularly in Manitoba. In particular, he has tackled some questions about how trusts function in Manitoba that have needed addressing for some time and, as a result, has produced a well-written, insightful and helpful work. It was a pleasure working with someone so motivated and talented. There was never any doubt that his labours were going to produce top-notch scholarship."
We were able to catch up with Falkingham prior to his convocation day and ask about his graduate studies at UM Faculty of Law.
Q: How was your UM Law experience?
SF: Balancing my LLM with a young family while working full time was hard work but it was also very satisfying. I thought it was fantastic coming back to Robson Hall. I really enjoyed my Juris Doctor at the University of Manitoba. I also have great relationships with the professors and faculty from my time here, and I felt like my familiarity with the campus allowed me to hit the ground running.
Q: What awards/recognition have you received for your work?
SF: I was very fortunate to have done well in law school. During my Juris Doctor, I was the Senior Editor of the Canadian Journal of Human Rights, a Pitblado scholar and the runner-up for the best oral advocate at the Harold G. Fox Intellectual Property Moot. I also received a number of awards and class prizes, including the STEP Canada Prize in Estate Law and the Jane Evans, Q.C. Prize for wills and estates. For my LLM, I am grateful for the support from the David T. Sgayias Graduate Fellowship and Samuel Freedman Graduate Fellowship. I also received the Schwartz/Reisman scholarship for the second time, having also been a recipient of the Schwartz/Reisman scholarship during my Juris Doctor.
Q: Have you been published and where?
SF: I don't have anything published related to my LLM thesis, although I was able to present on my topic at the Manitoba Bar Association Legal Research Section's 2020 and 2019 Lightning Talks. I am thankful for the opportunity to have been a co-presenter at the 2020 MBA Midwinter Conference and 2019 Western Manitoba Bar Association Annual Conference on law relating to farmers, as well as a Consulting Editor in the 11th edition of Thomson Reuters' O'Brien's Encyclopedia of Form on the subject of Residential Leases in Manitoba. I also had an article published in the MBA's Headnotes and Footnotes relating to my involvement on the MBA Legislation and Law Reform Committee.
Q: What was your thesis?
SF: My thesis—entitled "Trust Issues: Gaps, Anomalies and Other Areas of Concern with Manitoba Trust Law"—examines aspects of trust law that are unique to Manitoba. The first issue in the thesis considers equitable interests and indefeasibility of title under The Real Property Act (Manitoba), following a 2019 Court of Appeal decision. The second and third issues explore how the laws on variation of trust in The Trustee Act (Manitoba) replaced the Rule in Saunders v Vautier and who the court can consent on behalf of in variation of trust applications.
Q: What was your inspiration to pursue that area of research?
SF: Even when starting my LLM, I was always considering something in the realm of wills and estate planning. It's a subject area I've always found extremely interesting, while also recognizing that it would be relevant for my practice, since I practice mostly in the areas of corporate/commercial law, real estate and wills and estates. The Rule in Saunders v Vautier was fascinating because Saunders v Vautier was decided in 1841, but Manitoba and Alberta are the only jurisdictions in Canada that have eliminated the Rule (despite other provinces considering it).
Q: What lies ahead – more academia/teaching or will you practice?
SF: Being able to practice at a great firm with great friends and colleagues is extremely fulfilling, and the opportunities to be a guest speaker at Robson Hall have been really enjoyable when I've been asked. In the future I think I'd like to try my hand at being a sessional instructor, but for now I am enjoying having my evenings back.