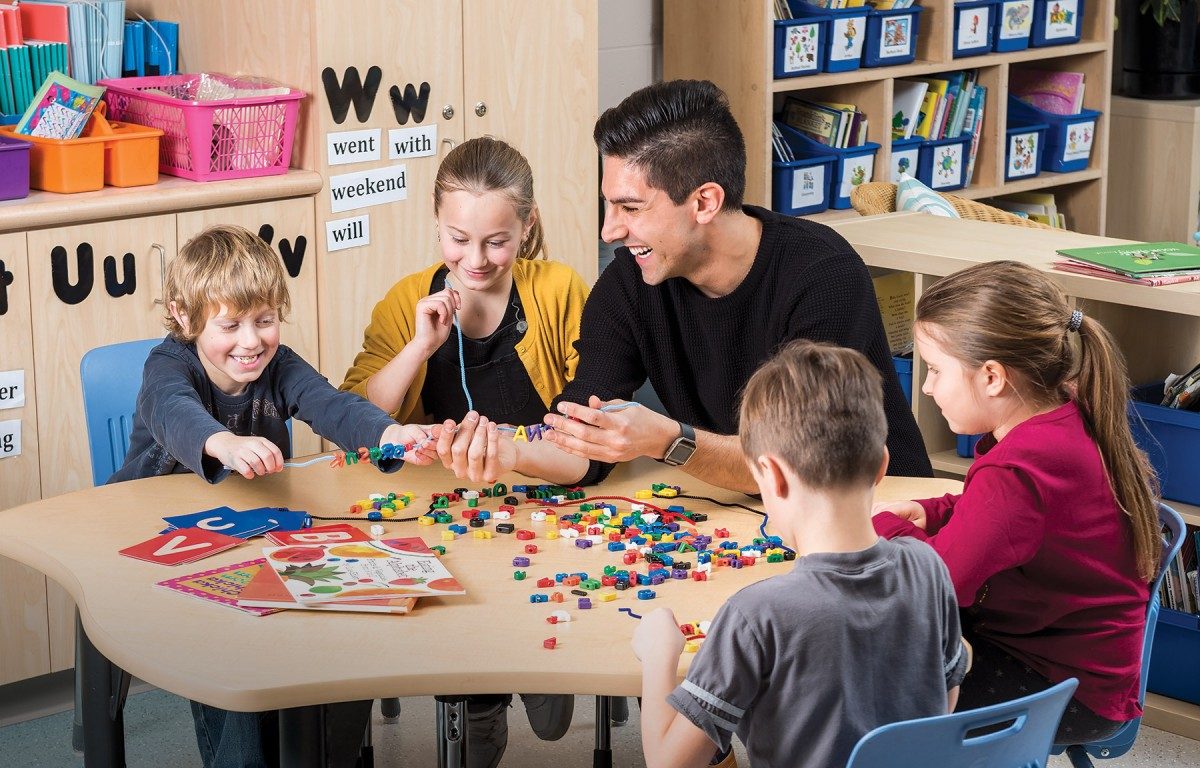 Contributing to something that is 'bigger than ourselves'
Challenging our perspective on the nature of education
June 6, 2018 —
Education grad Gaston Lopez Ficher has always wanted to be a teacher, but he also believes it's important that educators adapt to the way that society is changing.
He decided to pursue his education degree at the U of M because he realized that besides teaching students, his professors also conduct research, challenging his perspective on the nature of education. In doing so, he's been encouraged to think critically about issues that affect society, especially those that can be addressed within the teaching profession.
"My time at the University of Manitoba has shown me that there is so much in our world to learn from. From the start of my science degree, my professors spoke of research they were conducting and what this information tells us about our world," says Lopez Ficher. "That has made me realize that if there is something I am passionate about, I can research it and through my work, I can change the minds of individuals around the world."
Although graduating with his bachelor of education, he sees himself as a lifelong learner.
"As the years go by, I will eventually go back to the University of Manitoba and complete a Master's in Education," he says. "I will continue my education and continue to build my knowledge throughout my career."
Lopez Ficher also had a chance to hone his leadership skills through his practicum and by serving as senior stick of the Education Student Council.
"University is a fantastic step in contributing to something that is bigger than ourselves. When we choose to go to university, we choose to put our education first," he says. "In other words, we choose to find ways to better our communities by becoming engineers, nurses, doctors, educators and philanthropists."
He adds: "I chose the Faculty of Education because it allows me to express my love for science by teaching it to children. I am a strong believer in students who want to learn beyond what is in our curriculum. Young students ask questions that we, as adults, ask ourselves. Thus, working with children in science and other subject areas allows us to explore worlds and theories that intrigue everyone, regardless of age."
Each session of Convocation will be streamed online. Follow #umanitoba2018 on Twitter and Instagram to see more.