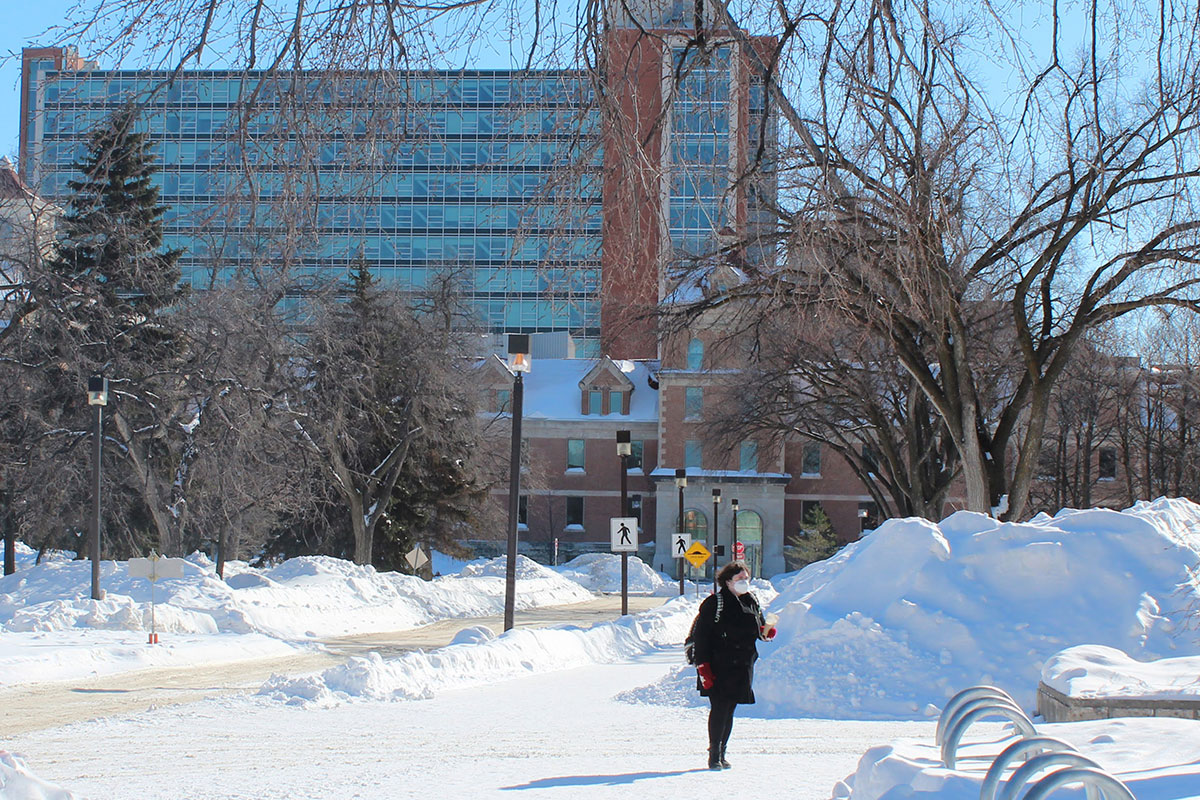 Continued health and safety protocols
Message from Mark Torchia, Chair – Covid-19 Recovery Steering Committee
March 14, 2022 —
As many of you may be aware, the Province of Manitoba's public health orders requiring masks in public places ends on March 15 (except in health-care facilities), as well as the public health orders for isolation of individuals who have tested positive for COVID-19.
The well-being of our UM community remains our top priority. The university has carefully considered its health and safety protocols, as we protect each other in our working and learning environment. Our current protocols continue to apply on and after March 15 until the end of Winter Term. Information about Summer Term will be provided in the coming weeks.
Current protocols:
Most importantly, please stay home when you are sick. Employee sick time or remote work arrangements (where possible) can be used for self-isolation – please connect with your supervisor to make required arrangements. Students should work directly with instructors to seek reasonable accommodation.
We also encourage you to get your COVID-19 booster as another way to protect yourself and each other. All adults (age 18+) can receive a booster shot (third dose) of a COVID-19 vaccine and it is strongly recommended to receive your booster as soon as you are eligible. Boosters are available at any location that offers the COVID-19 vaccine. A six-month timeframe between second and third doses continues to be recommended for most Manitobans. A shorter timeline is recommended for some groups. Those age 12-17 may receive a third dose of a COVID-19 vaccine if they are at a high risk of severe illness from COVID-19. Visit the Province of Manitoba website for eligibility criteria and information on where to book a vaccine.
University Health Service is offering both Pfizer and Moderna boosters. Call 204-474-8411 to book an appointment. For more information about vaccines and UM's vaccine requirement, please visit our Vaccine Information page.
It's up to everyone on our campuses to work together to contribute to our collective health and well-being. We are grateful for your continued efforts to help protect each other and ensure a safe, healthy work and learning environment.
For up-to-date information on UM's COVID-19 response and protocols, please visit the COVID-19 website.