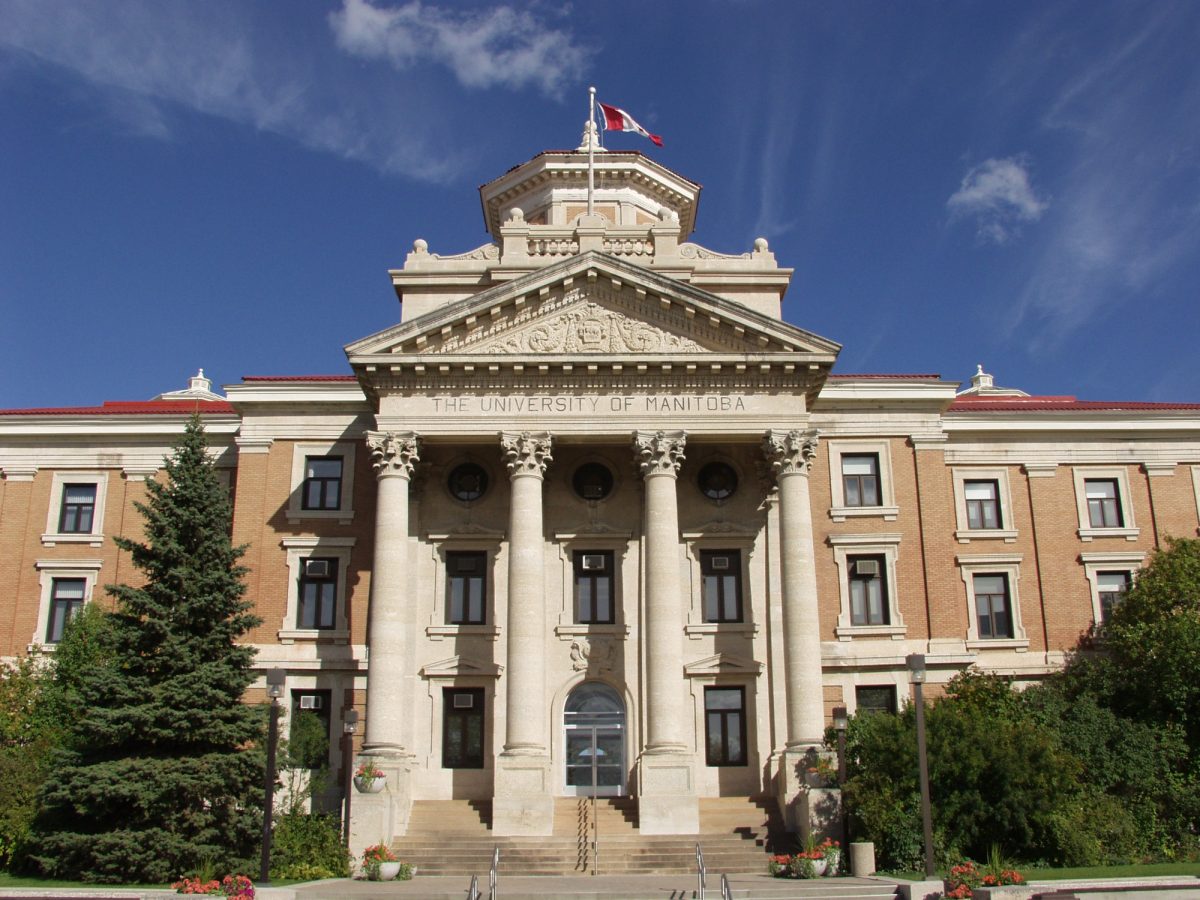 Congratulations to three new UM Distinguished Professors
July 14, 2021 —
Three UM faculty members have received the high honour of being recognized as Distinguished Professors for 2021: Dr. Mostafa Fayek, Dr. Thomas Hack, and Dr. Sandra Kouritzin.
The prestigious title of Distinguished Professor is conferred on academic staff members who have demonstrated outstanding distinction in research, scholarship, creative endeavours, professional service and teaching. Up to three people may receive this honor each year, and not more than 25 full-time professors may hold the title at one time. Distinguished Professors are appointed by the University's Board of Governors on the recommendation of a Distinguished Professor Selection Committee, chaired by the University's President and Vice-Chancellor.
Read more about the 2021 recipients, whose received their new titles effective May 19, 2021.
Dr. Mostafa Fayek, Geological Sciences
Dr. Mostafa Fayek is a scientist of exceptional distinction in the Department of Geological Sciences (recently renamed Department of Earth Sciences), University of Manitoba. He was the first to develop a method for accurately and precisely dating uranium ore minerals using secondary-ion mass spectrometry (SIMS). His seminal work on the geochronology of uranium ore systems has greatly impacted academia, industry and government agencies. He is one of the top researchers in the world in uranium-resource management, and has worked with numerous national and international organizations. His research has attracted over 5 million dollars in research grants and contracts. He has authored or co-authored over 350 peer reviewed journal articles, conference proceedings, and books. Mostafa is an outstanding teacher who has taught 14 different courses, supervised over 40 undergraduate and graduate student theses, and supervised over 30 summer research assistants, post-doctoral fellows, and visiting scientists in the last 14 years at the University of Manitoba. In addition to his research and teaching, he contributed significantly to university administration as a Department Head, Associated Dean of Research and currently as Graduate Student Chair. He is member of several professional and technical societies where he has held numerous leadership positions.
Dr. Thomas Hack, Nursing
Dr. Thomas Hack holds positions of Professor in the College of Nursing in the Rady Faculty of Health Sciences at the University of Manitoba, Director of Psychosocial Oncology and Cancer Nursing Research at St. Boniface Research Centre, and Senior Scientist at CancerCare Manitoba. He is a world-renowned researcher in psychosocial oncology, having conducted the largest research trials worldwide examining the utility and effectiveness of providing cancer patients with audio-recordings of pivotal medical consultations. This research resulted in the implementation of consultation recording as acceptable, routine practice at cancer centres around the globe.
He has earned millions of dollars in grant funds, and has authored or co-authored over 178 scientific journals, conference proceedings, and book chapters. He has held national and international research posts, and received two University Merit Awards for Research. His research efforts have been lauded with awards and induction as a Fellow in the Canadian Academy of Health Sciences. Dr. Hack is an exemplary teacher who has developed/taught graduate courses in quantitative research methods and received a University of Manitoba Graduate Teaching Award.
Dr. Hack contributes significantly to the University and to professional societies worldwide by holding many leadership positions, including current President-Elect of the International Psycho-Oncology Society.
Dr. Sandra Kouritzin, Education
Dr. Sandra Kouritzin is a tenured, full professor in the Faculty of Education. She has devoted the past 20+ years at the University of Manitoba to the education of teachers in Teaching English as a Second Language, to Qualitative Research Methodologies and to Post-Secondary Education. Her research on first language loss, immigrant mothers and mothering across colour lines has had significant impact in areas of research that are currently gaining momentum in the field. A T. Falconer Rh Award winner, she has over 50 peer-reviewed publications and has attracted over 2 million dollars in research funds to the University of Manitoba. Her leadership as editor for the TESL Canada Journal for over 6 years had a significant impact on the availability of quality Canadian research in second language education nationally and internationally. As the President of TESL Canada she was responsible for the day-to-day operations of the organization, the development of new working relationships with the many organizations involved in second language learning and the maintenance of continuing relationships with government, NGOs and educational institutions involved in second language education. Dr. Kouritzin has served as valued chair or committee member at all levels of governance at the University of Manitoba.