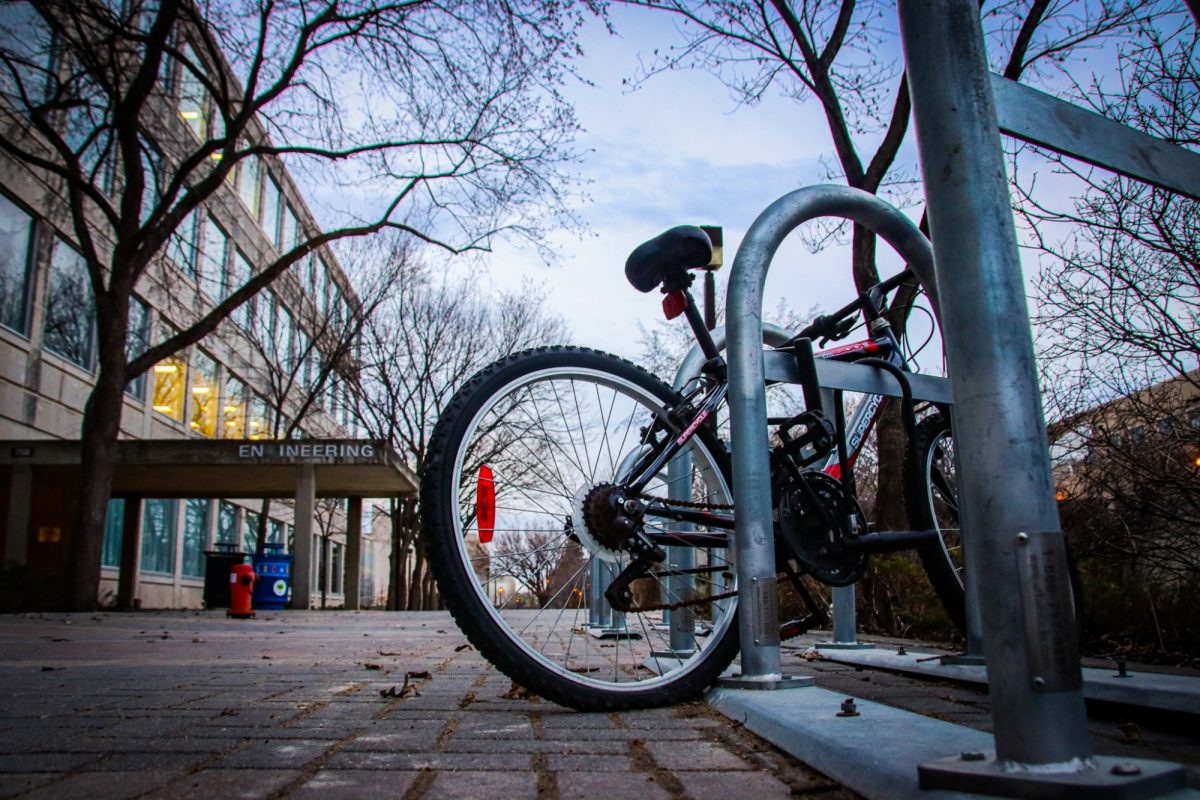 Commutes look different this year – and so will the Commuter Challenge
UM community encouraged to register
May 20, 2021 —
It's time to start logging your sustainable commute again. The annual Commuter Challenge will take place from May 30 to June 5 – and this year, it's expanding!
The University of Manitoba's Office of Sustainability encourages the UM community to focus on how you commute, but also understands people move around the city for a variety of reasons – not just to get to work.
Whether you purchase essential groceries, visit a park or simply walk around your neighbourhood, this year's Commuter Challenge will recognize all modes of sustainable or active transportation. As long as you are choosing a sustainable travel option that benefits the planet, you can log the distances (or distances avoided by working from home). It's time to start loving all your trips!
How participants can log kilometres:
commuting to work, if applicable (walking, wheeling, biking, busing)
working from home, if applicable (teleworking/telecommuting, logging distances avoided)
accessing essential goods and/or services (grocery store, pharmacy, etc.)
enjoying recreational activities (walking, running, wheeling, cycling, hiking, etc.)
trying a new sport or activity (golfing, kayaking, etc.)
To ensure the health and safety of all participants, please adhere to public health orders and social distancing guidelines and follow the transportation advice from the Government of Manitoba. If commuting to the Fort Garry or Bannatyne campuses, please ensure you are regularly checking the UM COVID-19 updates.
If you are a UM student, faculty or staff, signing up for the Commuter Challenge is simple. Register today under one of three categories:
How to win prizes:
log your sustainable and active kilometres online beginning May 30
use the GoManitoba app or website to track your trips
post pictures and videos to social media using the hashtag #CommuterChallengeMB
Thanks to the Green Action Centre, there are many great prizes from local businesses up for grabs! Be sure to check out the full prize list for specifications on how to qualify for the different categories.
For more information, visit the Commuter Challenge frequently asked questions page.