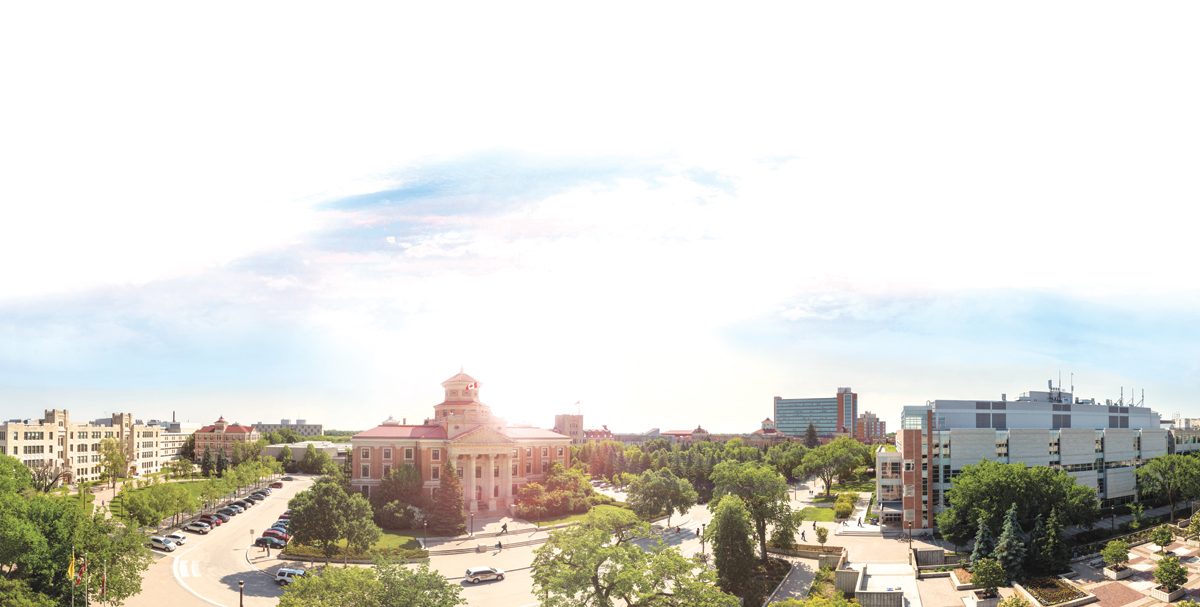 EXPLORE the University of Manitoba
August 1, 2017 —
We believe learning and discovery are lifelong pursuits. All year long we offer a wide range of intellectual, cultural and sports programming for you to explore. Learn more below.

Children & Family
Mini U
The University of Manitoba is a place where students come to define themselves; Mini U prepares children and youth for this journey. For 39 years, we've captured their imaginations and invited them to explore our amazing world. Here, they can discover the sciences, connect with their creativity and develop physical activity and leadership skills. Mini U encourages 4 – 16 year olds to see themselves as trailblazers and innovators. Register today for a physical activity program that will unlock your child's potential and open up a world of possibilities.
Science Rendezvous
Science Rendezvous is a science and engineering carnival with an art twist showcasing the fun, intrigue, and spectacle in science. This free, annual event takes place each May and offers activities that delight children and adults alike, from a robotic painting snake to chemists offering potion classes.
Wise KidNetic Energy
Women in Science and Engineering (WISE) Kid-Netic Energy is an outreach group from the University of Manitoba. Since 1990 the group has educated and motivated youth acrosss Manitoba, including young girls, newcomers and Indigenous youth into exciting careers in Engineering and Science. WISE Kid-Netic Energy provides hands-on, memorable, curriculum-based workshops for schools, clubs, camps and more.
Farm and Food Discovery Centre
The Bruce D. Campbell Farm and Food Discovery Centre is the first hands-on facility that explores the ways in which food is made in Canada. The centre is located at the University of Manitoba's Glenlea Research Station just 15 minutes south of Winnipeg. Exciting and interactive exhibits lead visitors from the farmer's wheat field to the kitchen table. The centre can also be booked for school and childcare groups and for special events such as birthday parties or meetings. Learn more at ffdc.ca
Prep Studies
The Desautels Faculty of Music's Prep Studies program offers group classes in early childhood music, musical theatre classes as well as private instruction. All of our teachers are highly qualified with performance and pedagogical experiences. Private lessons are available at the Fort Garry campus as well as throughout the city. Students of all ages and levels are welcome.
The Ed Leith Cretaceous Menagerie
Take a journey to the Cretaceous Period of 145 million to 65 million years ago, when the world was very different from that of today. View complete skeletal replicas of four gigantic creatures from that fascinating time: an aggressive tyrannosaurid dinosaur, the world's largest turtle, a vicious fish and a formidable mosasaur (sea lizard). Explore the "bone bed" display and see how real fossils of marine reptiles appear as they are unearthed in southwestern Manitoba. While you are visiting, check out the adjacent Geological Sciences Museum and the R.B. Ferguson Museum of Mineralogy which features numerous displays of fossils, minerals and rocks, complete with a seismograph that records earthquakes from around the world. The displays are open to the public and free of charge.
Arts & Culture
Desautels Faculty of Music
The Desautels Faculty of Music presents more than 250 performances by students, faculty and internationally renowned guest artists a year. With 17 ensembles ranging from an 80-piece concert band to small chamber groups, you can experience a wide variety of musical styles including traditional classical, jazz, modern and experimental genres, along with opera and musical theatre.
Black Hole Theatre
The Black Hole Theatre keeps theatre alive on campus. Join us this year for Under Milk Wood by Dylan Thomas; Peer Gynt by Henrik Ibsen (part of Royal MTC's IbsenFest) and Love's Labour's Lost by William Shakespeare. All performances are in the state-of-the-art John J. Conklin Theatre at the Gail Asper Performing Arts Hall in historic Taché Hall. Participating artists come from all aspects of university life including students, alumni, staff and community members.
School of Art Gallery Exhibitions
The School of Art Gallery showcases contemporary and historical art exhibitions in an awe-inspiring space. Artists from Canada and abroad exhibit their works in the impressive ARTlab facility at the Fort Garry campus. The Gallery also hosts artist talks and end of year exhibits of BFA and MFA student work.
Life-Long Learning
Extended Education
The professional world is in constant change, and you can change with it. Set your vision on acquiring new skills and knowledge with Extended Education and move along a path that leads to your goals. Take a look at the program guide and discover how business and management professionals, educators and social innovators, and international students take that next big step. From Post-Baccalaureate Certificates to single courses, innovators never stop learning.
Seniors Alumni
A series of seven sessions every spring and fall for alumni and friends of the University aged 60+. Hear from professors, researchers and fellow alumni who are innovators in their field and engage in lively discussions with others who share your love of learning.
Ideas & Research
Visionary Conversations
What is more powerful than a good conversation? Join us to learn and discuss topics that fascinate us alongside experts and community leaders.
Three Minute Thesis Competition
Hear our innovative graduate students explain their research – in three minutes or less. Challenging? You bet it is. It takes years for a thesis to be researched and finalized, never mind synthesizing it down to three minutes. This annual competition takes place in spring. Cheer on the competitors as they present in front of our panel of judges and vote for the People's Choice winner.
Café Scientifique
Join us in talking and learning about different research taking place at the University of Manitoba. These Café Scientifiques bring together experts with non-researchers (you, me, neighbours and friends) in a relaxed atmosphere at McNally Robinson Booksellers, to talk about their research and the questions it raises. Come and join the discussion!
Sports & Recreation
Bison Sports
The University of Manitoba Bisons are proud to be a leader in university athletics. Our varsity program is one of Canada's elite interuniversity athletic programs boasting more than 350 student-athletes across nine disciplines: basketball, cross-country, football, golf, hockey, soccer, swimming, track and field, and volleyball. Hosting more than 80 home games each year, the U of M Bisons offer affordable elite sport family entertainment and exciting game day fun.
Recreation Services & the Active Living Centre
Manitoba's most expansive fitness and recreation centre, Recreation Services offers more than 1 million square feet of space dedicated to fitness, recreation and active community living. There is something for everyone including the 100,000 square foot Active Living Centre, 45+ weekly group fitness classes, over 110 a la carte programs, personal training and assessment services, and various certifications and sport programs.
Planning to attend one of our on-campus events? Visit our interactive campus maps for campus overviews and building locations. For detailed parking information, view our visitor parking guide.