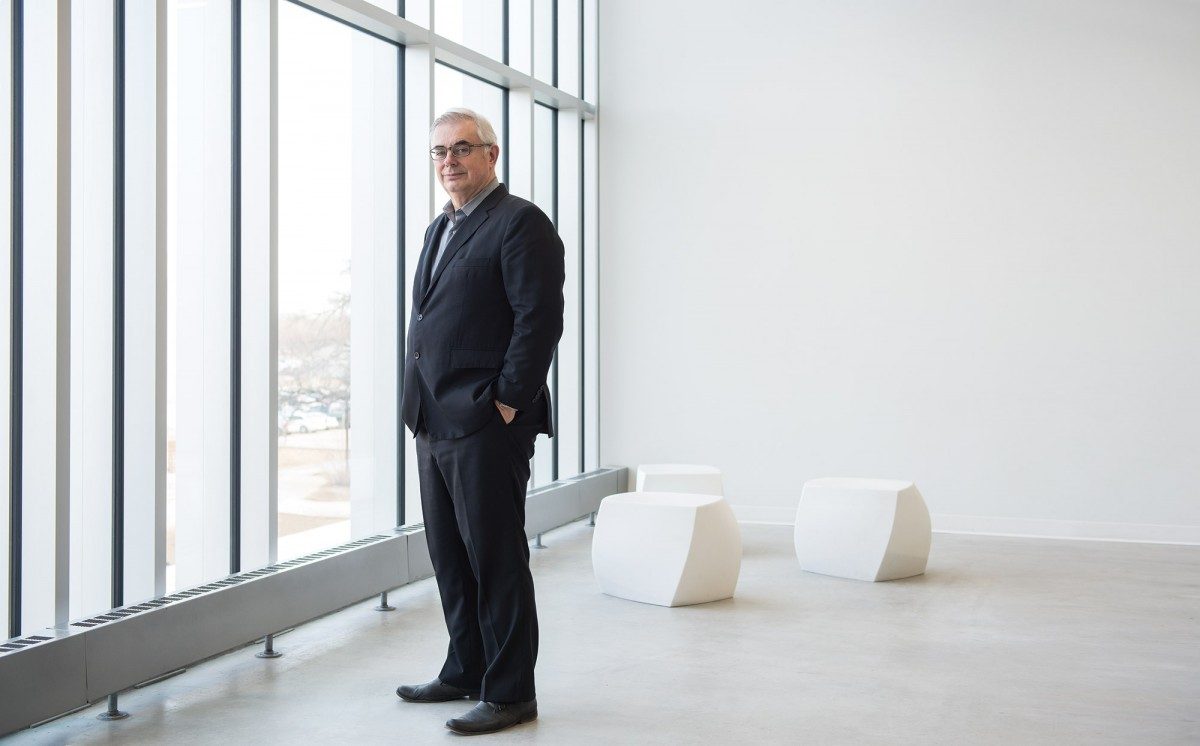 Community saying goodbye, thank you to president David Barnard
June 24, 2020 —
This week marks the last as president and vice-chancellor of the University of Manitoba for David T. Barnard, who has served in the role with distinction for 12 years. His final day at the University of Manitoba is June 30.
The UM community extends its heartfelt gratitude to David Barnard as he embarks on the next phase of his distinguished life and career.
Members of UM's Senate and Board of Governors had the opportunity to share their well wishes with Dr. Barnard this week, and although UM didn't host a community celebration, those who wish to express farewell may do so by sending a message to Dr. Barnard at president [at] umanitoba [dot] ca.
Additionally, community members can also share their thanks to Dr. Barnard on social media by tagging the president's account – @um_president – on Twitter, and using the hashtag #umanitoba so that our community can see and share.
In lieu of gifts, Dr. Barnard appreciates support for the David and Gursh Barnard Graduate Scholarship in Fine Arts, a fund he and his wife created in 2010.
On July 1, Michael Benarroch will assume the role, becoming UM's 12th president and vice-chancellor.
Dr. Barnard's career
Dr. David Barnard has served as President and Vice-Chancellor of the University of Manitoba since 2008.
His career includes serving at the University of Regina as President and Vice-Chancellor from 1998 to 2005 after holding roles as Vice-President (Administration) and Controller. He previously spent 19 years at Queen's University where he was a Professor of Computing and Information Science and assumed several increasingly senior administrative roles, including Associate to the Vice-Principals Research, Human Services and Resources at various times. From 2005 to 2008 he served as Chief Operating Officer of iQmetrix.
Dr. Barnard holds bachelor's, master's and doctoral degrees in computer science from the University of Toronto, a Dip.C.S. in theological studies from Regent College, University of British Columbia and an LL.M. from Osgoode Hall, York University. His research has been supported by the Natural Sciences and Engineering Research Council, the Social Sciences and Humanities Research Council, international agencies and industry. In 2018, Dr. Barnard was invested into the Order of Manitoba and elected as a new Fellow of the Royal Society of Canada.
Dr. Barnard has extensive board experience including at the Bank of Canada (lead director), the Saskatchewan Provincial Court Commission (chair), Saskatchewan Power Corporation (chair), Canadian Scholarship Trust Foundation, Ground Effects Environmental Services, Superior Cabinets, Canada West Foundation, Canadian Research Knowledge Network (chair), CentreVenture Development Corporation, St. Boniface General Hospital, Universities Canada (chair), CentrePort Canada, Greystone Managed Investments and the Manitoba Electoral Divisions Boundaries Commission. Currently, he is a member of the boards of the Royal Society of Canada, Payments Canada, Order of Manitoba Advisory Council and World University Service of Canada.