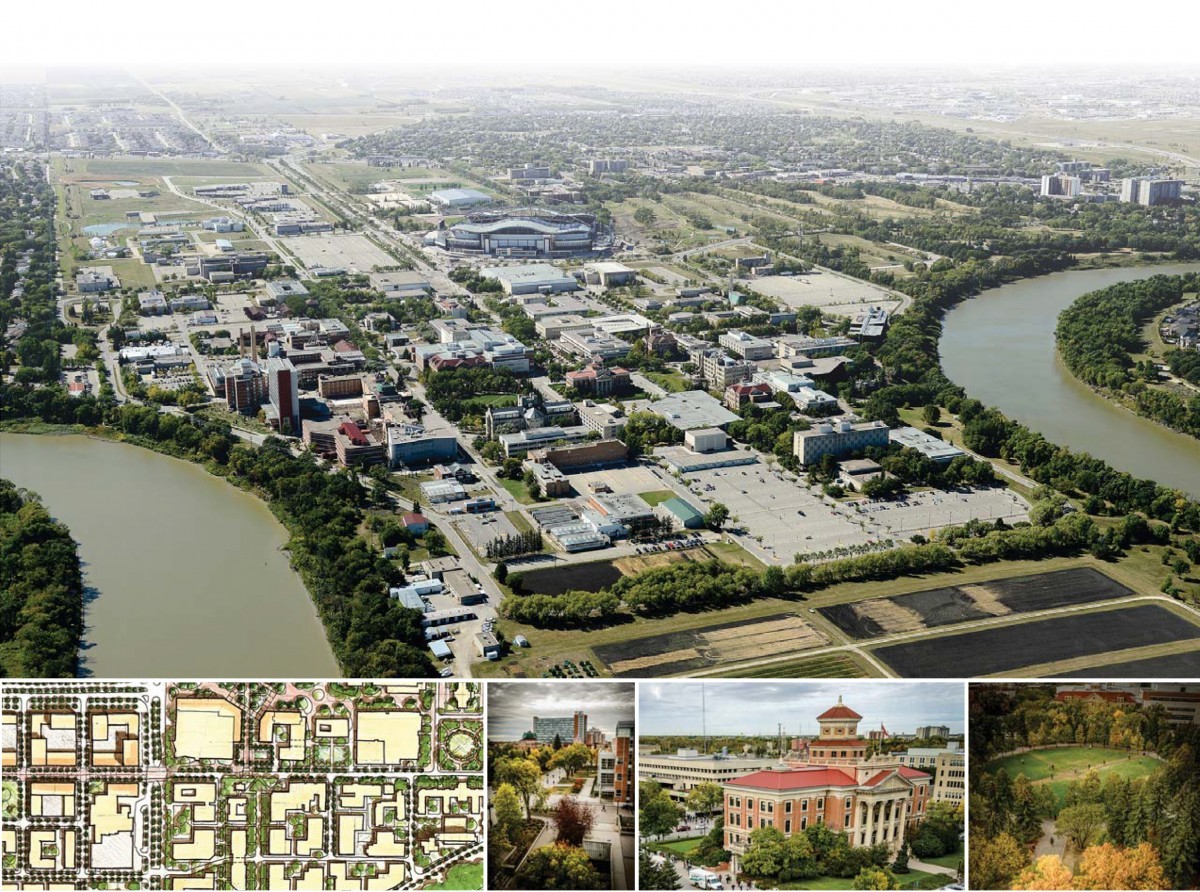 Community open house for Visionary (re)Generation Master Plan
Includes the U of M's new Indigenous Design and Planning Principles
September 29, 2016 —
A major milestone for the University of Manitoba will be celebrated at a community open house this Sept. 29-30: the public introduction of the Visionary (re)Generation Master Plan for the Fort Garry campus.
This document will guide the physical development of the Fort Garry campus over an approximately 30-year horizon, and is based on over two years of engagement and collaboration with students, staff, faculty, and administration, along with neighbourhood residents and other community stakeholders. The U of M's Senate and Board of Governors approved the final draft in April.
To recognize this milestone and learn more about the plan, you are invited to attend.
Visionary (re)Generation Master Plan Open House
September 29 and 30
10:00 AM to 4:00 PM
Multi-Purpose Room 214-220, 2nd Floor University Centre
Project representatives will be on hand on Sept. 29 to chat and answer any questions. On September 30, display boards will remain set up for come-and-go viewing.
This event will present the key features of the plan, from the overall vision and principles, to the more detailed guidelines in areas such as built form and land use, open space, and transportation.
The event will also formally present the University's new Indigenous Design and Planning Principles. Formed collaboratively under the guidance of an Indigenous Advisory Committee and Subcommittee as part of the Visionary (re)Generation planning process, these principles have been established to help guide planning and design on all University campuses and lands.
For more information on the Visionary (re)Generation planning process, visit:
http://umanitoba.ca/campusplanning/
http://www.visionaryregeneration.com